iMore show 594: Six Hundred Tables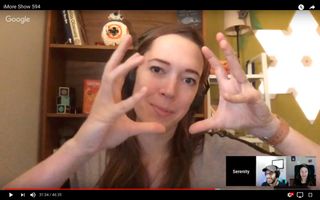 Lory Gil, Mikah Sargent, and Serenity Caldwell talk about the HomePod staining some wood finishes, how to avoid it, and why Apple missed this (or at least warning customers of the possibility) in the first place. They also discuss fixes for the Telugu character bug. On a happier note, Lory espouses the joy of using Airplay to send audio from her Apple TV to HomePod for a better home theater experience.
Listen now
Show notes
Sponsors
Thrifter.com: All the best deals from Amazon, Best Buy, and more, fussily curated and constantly updated.
Hosts
Be part of the show!
Send in your comments, questions, feedback, or follow-up to:
Get the best of iMore in in your inbox, every day!
Jim Metzendorf has been using Macs since 1994. He is a podcaster, freelance audio/video editor, and author of 'The Professional's Guide to Audio Podcast Production'. Jim also teaches audio production at a college in Cleveland, Ohio. Follow him on Twitter: @jmetzendorf
Regular listener for the last couple of years. What was with you guys this week? Practically the whole show on RingGate? What a waste of an hour for me. Not only one of the biggest non issues in years but to blame Apple for not notifying customers is like a car company not notifying customers that their tires may lose air. Hey folks. Don't put things on things you care a lot about or return the AirPod.

Used to enjoy your Podcast until the ***** hosts kept saying "Hey Siri" all the time. Don't they realize the people that listen to this podcast are Apple fans and will have a HomePod. Got tired of this podcast kicking off my HomePod, so unsubscribed and stopped listening. I just hope Rene Richie will not say "Hey Siri" when he is a guest on Macbreak Weekly Podcast. Get a clue, stop saying "Hey Siri" all over your Podcasts!!!
Other podcasts, Youtube channels have the courtesy of editing out "Hey Siri" or use a different word.
Thank you for signing up to iMore. You will receive a verification email shortly.
There was a problem. Please refresh the page and try again.