The 9.7-inch iPad Pro concentrates almost everything that's great about the 12.9-inch version into a device as easy to carry around as the iPad Air 2. That includes not only the ludicrously powerful A9X processor but the Smart Connector-enabled Smart Keyboard and the Apple Pencil, which for my money remains the best digital writing and drawing implement on the market. Oh, and it's got an even better camera than its bigger sibling.
But can you really take the size out of the Pro and keep it "pro"? Let's take a look!
9.7-inch video review
Give us just over five minutes and we'll give you the 9.7-inch iPad Pro!
Going Pro
After a decade of lackluster tablet PCs, the original iPad was a revelation. Apple followed it with lighter, more powerful, higher-density models, and with smaller, even more portable minis. Over time, iPads became useful enough that most people didn't feel a pressing need to upgrade. iPhones also got bigger and more productive, and laptops, including Apple's own MacBook, got lighter and more portable.
All of that put the squeeze on iPad. Like a McLaren suddenly caught in rush-hour traffic, massive initial acceleration didn't matter any more. So, late last year, Apple introduced iPad Pro. Tim Cook called it, "the clearest expression of our vision of the future of personal computing". With a 12.9-inch display and a starting price of $799, though, that future wasn't yet mainstream.
The 9.7-inch iPad Pro, starting at $599, just might be.
About those 9.7-inches…
The 12.9-inch iPad Pro has a resolution of 2732 x 2048 pixels. The 9.7-inch version, on the other hand, sticks to the same 2048 x 1536 pixels as the iPads Air. Both Pro displays are 264 pixels per inch (ppi), so they're still equally sharp. The new 9.7-inch version, though, packs a few all-new surprises.
The first is a DCI-P3 color space, the same as digital theater projectors and the late 2015 iMac with Retina 5K display. According to Apple, it allows for 25% greater saturation, is 25% brighter, and has a new, custom anti-glare coating that makes it 40% less reflective than the already impressive iPad Air 2.
Beyond the numbers, colors do look slightly better and more vibrant to my eyes, especially reds and magentas. We're still limited by bits-per-channel, memory bandwidth, and source material, but I love that we're moving towards deep, high-dynamic color on displays.
What's especially clever, though, is the new True Tone system. It uses two ambient light sensors to detect the color temperature of the environment around you, and then adjusts the iPad Pro's display to match that temperature, making whites look really, naturally, white.
Image 1 of 2
If you've ever seen pictures of a screen that looked too blue or too yellow, then this fixes that. It makes a screen look more like paper, and it makes my inner artist deliriously happy. I hope this goes everywhere. Hell, I hope it can sync to my TV one day...
Pro performance
I've been using a 12.9-inch iPad Pro as my primary travel computer for several months now and, while there are a few things I still feel much more comfortable and efficient doing on the Mac, there are many I prefer doing now on iPad. With many tasks, including editing up to three streams of 4K video, it just flies. So too the 9.7-inch iPad Pro.
Both iPads Pro have the same third-generation 64-bit A9X system-on-a-chip, combining a custom dual-core processor with a monstrous 12-core graphics processor to very really redefine what it means to be "mobile" silicon. They're also both paired with an integrated M9 coprocessor which handles the motion sensors.
The major difference here is that, while the 12.9-inch iPad Pro has whopping-for-Apple 4 GB of memory, the 9.7-inch version has only the same 2 GB as the previous generation Air. For a variety of reasons, iOS is nowhere nearly as memory dependent as some other platforms. The A9X also has far fewer pixels to push around on the 2048 x 1536 display than it does on the 2732 x 2048 version — 5.601,280 vs. 3,145,728. I've yet to see any hint of slow down, excessive tab reloading, or aggressive app jettisoning.
But less is less, and it makes the future-proofer in me sad.
On the 9.7-inch iPad Pro, like the iPhones 6s and SE, the M9 also allows for "Hey Siri!" unplugged — that's full, hands–free, voice control. While it may seem like more of an iPhone feature, being able to use it with an iPad in the kitchen, for example, is aces. I wish the 12.9-inch Pro allowed for it as well.
Touch ID is first generation, like every device save the iPhones 6s. I do like the faster fingerprint identity sensor, so hopefully that goes wide at some point. For unlock, authorization, and in-app Apple Pay, though, it works well enough, but again, better would be better.
Storage starts at 32 GB, like the bigger Pro, with 128 GB for those who want to step up. If you'd rather leap up, though, there's now a 256 GB option for both versions. That way you can really take everything with you on the go.
Curiously, Apple doesn't seem to have given the 9.7-inch iPad Pro the same USB 3.0 speeds as the 12.9-inch. I seldom connect over a cable any more, but if you do, and you want the speed, it's something you'll need to consider when and if choosing between the two sizes.
With either size Pro you can use Apple's updated adapters — available separately — to transfer photos from your camera or SD card. The USB to Ethernet adapter also works, so you can go wired if you really want or need to. The Lightning to USB adapter can provide power now as well, which opens it up to even more accessories — including podcasting mics!
Now if only iOS could handle two streams of mic audio so one app could conference you in and another record at the same time...
Smaller but just as smart
Before this week, the smallest Apple keyboard I'd ever used was the 11-inch MacBook Air. Or 12-inch New MacBook. Or maybe Smart Keyboard on the 12.9-inch iPad Pro. I'm not fussy about keyboards, so they've all been great for me. It takes about 5 minutes for me to acclimatize and then I'm flying.
I've used plenty of third-party iPad Air and even iPad mini keyboards over the years, some less than stellar, but others surprisingly good.
That's how I'd classify Apple's Smart Keyboard for the 9.7-inch iPad Pro. The laser ablated fabric Apple uses, which along with MacBook-style domes forms the structure of the keys, holds up really well, even at the smaller scale. I've been typing on it for a few days now and while I feel like I make a few more errors than I otherwise would, autocorrect fixes most of those without me having to slow down — or be slowed down.
For those who dislike the Smart Keyboard regardless of size, there's the exact same Smart Connector as the bigger Pro, which means third-party keyboards will be available as well.
Notebook vs. sketchbook
As someone who used Wacom tablets for graphic design for decades, and stylus pens on iPhone and iPad for almost that long, the Apple Pencil remains best in class. It simply over performs in every category. It's available on a 9.7-inch iPad now as well. And I love it.
Sure, the canvas isn't as big — but that's the point. In my real-world art kit, I have both very large sketchbooks and much smaller, more portable notebooks. The large sketchbooks are great for working on the drafting table, but the notebooks are the ones I take out and about with me. That's the same feeling I get with the 9.7-inch iPad Pro and Apple Pencil.
It does take some getting used to, but only if you're used to the 12.9-inch version. If not, I suspect you'll simply start writing and drawing without a first thought, much less a second.
Responsiveness and palm-rejection remain excellent — as good to my eyes and hands at on the 12.9-inch iPad Pro, and the apps all work just as well.
The best camera
Back in early 2014, when I first wrote about my iPad Pro hopes and dreams, alongside keyboard covers, wide color gamut, and pressure sensitivity, I asked for 4K video. At the time, I'd just finished hosting CES Live, and we'd used an iPad as the close-up video cam. The large viewfinder and connectivity made it good for the job. 4K video would have made it terrific.
So, having a 12-megapixel iSight camera in the 9.7-inch iPad Pro that shoots 4K video? — terrific.
Sure, some might still make fun of the very idea of iPad photography, but for others the best camera they have with them will be the one on their iPad, and now Apple is making sure "the best" is also the best.
And for professionals, many of whom love shooting with iPhones but do want bigger viewfinders for certain projects, Apple's making sure the 9.7-inch iPad Pro is delivering exactly that as well.
It does come with a price, though — an iPhone 6-style bump around the lens. Blame physics. Cameras want depth, and customers need lightness, which causes thinness. I haven't had any problems with it, though, even when resting it flat and drawing with the pencil. The other corners keep everything solidly in place.
There's even a 5-megapixel FaceTime camera replete with Retina Flash, so you can take your iPad selfie game to the next level as well.
And yes, you can do iPhone 6s-style Live Photos as well, so your every moment can animate at a touch-and-hold.
Bring the noise
The 12.9 inch iPad Pro has four big, booming speakers. I'll be honest — I wasn't expecting Apple to be able to fit the same class of audio into the 9.7-inch version, but they did.
No matter which way you hold or turn it, iPad Pro delivers deep bass to all four speakers and mids and highs to the top two speakers. With iOS 9.3, there's even support for Dolby Digital Plus audio streams and multi-channel output with the Lightning Digital AV adapter.
Together with the display, it makes for a superlative entertainment experience even when you don't want or have to use earphones.
The only downside is having to choose between watching Daredevil season 2 and getting your writing done…
Radio stars
Both Wi-Fi and cellular networking are first-class on the 9.7-inch iPad Pro. Wi-Fi is 802.11ac with multiple-in, multiple-out (MIMO) that supports up to 866 Mbps.
Cellular is even more exciting, though. Unlike the bigger iPad Pro, LTE is an option on every 9.7-inch iPad Pro storage tier. So, you no longer have to go big or go without.
And if you do go with LTE, you get ultra-fast 300 megabit-per-second (Mbps) LTE Advanced with support for up to 23 bands, meaning you can connect at higher speeds in more places than ever before.
You also get an embedded "Apple SIM". That way you can use your local carrier SIM if you're on an existing plan, but when you travel you can choose from a variety of plans in over 90 regions.
Dual SIM slots isn't a new idea, but a manual SIM slot and a built-in, flexible SIM certainly is a novel one.
iOS 9.3
The 9.7-inch iPad Pro comes with iOS 9.3 installed. The latest point update to Apple's mobile operating system, it includes the usual bug fixes and performance improvements, but also more than the usual share of new features.
There's Night Shift, which can ease you into the evening by slowly changing the color temperature of the display from cold (blue) to warm (yellow). That helps preserve dopamine and prevent histamine build-up, ensuring your evening screen-time doesn't adversely affect your sleep time.
Secure notes let you set a password to protect any financial, health, or personal information you choose to store in the built-in Notes app — though only the built-in Notes app for now. News has improved recommendations and curations as well.
The big news for iPad, though, is in education.
Other companies have been doing a great job at providing cheap or free, tools for kids in schools. They typically do it, however, by ingesting large amounts of data into their cloud. Even if we can trust them completely with the privacy and security of our children's' data, some people simply won't want to. And it's precisely there that Apple can offer an invaluable alternative.
From an easy, integrated login and unlock for the very young, to multi-user accounts with ubiquitous iCloud storage, to easy administration and interaction for schools and teachers, to Apple's strong stand on Privacy, it looks like the beginnings of an exceptional system.
The proof, however, will have to come with the deployments. (And, hopefully, with similar features for home and businesses in the future…)
Bottom line
After kicking off the modern tablet revolution, showing the world technology alone was not enough, and then becoming light as Air, the 9.7-inch iPad is once again being reinvented — this time by going Pro.
When the 12.9-inch model felt like it was filling a really important niche and growing Apple's addressable market, the 9.7-inch iPad Pro feels like it's bringing everything great about that device — the power, the connectability, the Pencil, the speakers and, most importantly, the attitude.
This can still be your everyday iPad, and better so than ever, but it can also be your ultra-mobile productivity machine, with little in the way of compromises. Sure, you lose some display and keyboard real estate, but you gain portability and an excellent camera system.
For people who've had a 9.7-inch iPad for a while but haven't seen a need to upgrade, and for those with aging Windows system looking for a modern alternative, the 9.7-inch iPad Pro will be compelling.
The 9.7-inch iPad Pro is available for order starting March 24 and ships starting March 31. You can get it in silver, space gray, gold, and rose gold, with 32, 128, or 256 GB of storage, and optional LTE cellular networking. Prices start at $599.
If you need OS X, you'll still need a Mac. If you want the bigger screen, the 12.9-inch iPad remains for you. If you want all the power of a Pro in the original, super-portable format, though, get the new 9.7-inch.
I'll be getting a 128 GB rose gold with LTE, and I think I'll be drawing and traveling with it for a long while to come.
If you're looking to get a new iPhone but you're not sure which one, here's everything you need to know!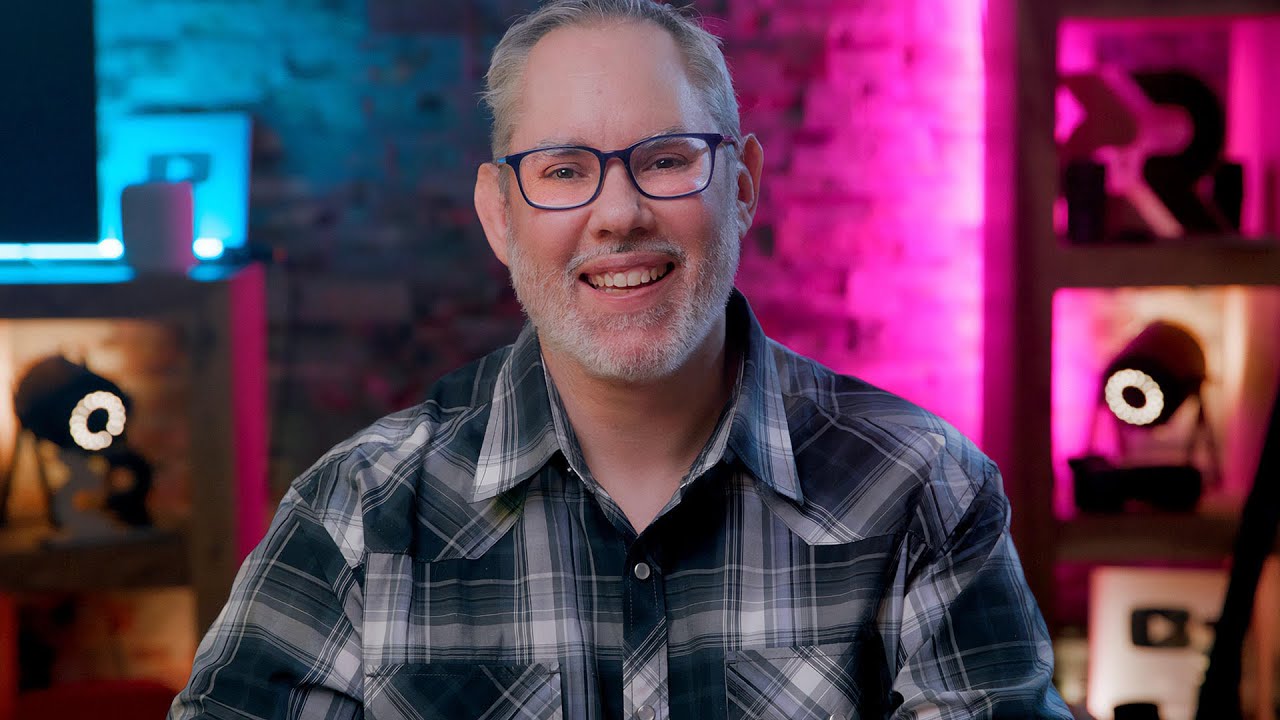 Rene Ritchie is one of the most respected Apple analysts in the business, reaching a combined audience of over 40 million readers a month. His YouTube channel, Vector, has over 90 thousand subscribers and 14 million views and his podcasts, including Debug, have been downloaded over 20 million times. He also regularly co-hosts MacBreak Weekly for the TWiT network and co-hosted CES Live! and Talk Mobile. Based in Montreal, Rene is a former director of product marketing, web developer, and graphic designer. He's authored several books and appeared on numerous television and radio segments to discuss Apple and the technology industry. When not working, he likes to cook, grapple, and spend time with his friends and family.