Which iPad storage size should you get in 2023?
From 64GB to 2TB - there are a lot of choices.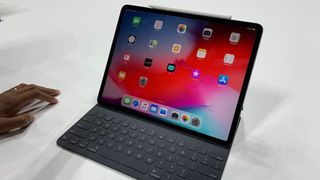 (Image credit: Future)
Every iPad on the market comes with a wide range of storage options that can make it quite a daunting or confusing task to choose. Luckily, we've taken the jargon out of iPad storage and have a handy guide to help you pick the right one. Below, you'll find a breakdown of how much storage you get for your money with each iPad model.
Picking the right iPad storage is very important because you can't upgrade it after the fact. So which iPad storage size should you get? Let's find out.
The iPad storage size you should get is usually the base model
You can always trust iMore. Our team of Apple experts have years of experience testing all kinds of tech and gadgets, so you can be sure our recommendations and criticisms are accurate and helpful. Find out more about how we test.
Unless you're doing extremely intensive graphic work, photo editing, movie editing, or you want to catalog the images from your entirely family history, I would nearly always recommend choosing the base model of storage with each iPad.
As you'll see in this guide, adding more storage does get you more storage-per-dollar, but even Apple's cheapest iPads are expensive, and that money could easily be spent elsewhere on a great iPad case, an iPad keyboard, or an Apple Pencil. In the age of streaming, iCloud, and online storage, physical storage on a device is less valuable than it used to be, which is why I'd suggest getting the cheapest storage option for whichever iPad you're buying.
iPad aficionado
Stephen has a wealth of experience using iPads across the line-up since the product was first released. The team at iMore has sampled and reviewed every iPad created by Apple, including the Air, Pro, mini, and regular iPad line.
iPad storage size: Price per gigabyte
The iPad's main price differentiator — aside from whether or not you want a cellular antenna — has been its storage tiers, and it's no different for the latest generation of iPads. Apple could choose to segment on any spec, but storage size is easy for everyone to understand. Put simply, more money buys you more storage but there are some differences in the price per-gigabyte equation as outlined below.
Note: All prices are for the Wi-Fi-only models of iPad. Cellular models would cost more but the storage size remains the same.
Let's start with the value option, Apple's entry-level 10.2-inch 2021 iPad. It starts at just $299 from retailers such as Walmart, making it the best iPad for those wanting to spend the absolute least. It's particularly compelling on a price-per-gigabyte basis for the higher-capacity model. It comes in 64GB or 256GB configurations which break down as follows:
64GB - $299 or $4.67 per gigabyte
256GB - $475 or $1.86 per gigabyte
Next up is Apple's iPad mini 6. This is Apple's smallest tablet and it also has two storage sizes: 64GB and 256GB. With only two options, it's pretty easy to see that the 256GB option is better in terms of value, but let's break it down.
64GB - $499 or $7.80 per gigabyte
256GB - $649 or $2.54 per gigabyte
The 2022 10.9-inch model actually offers more value for money on the storage front, and you do benefit from the larger, stunning liquid retina display.
64GB - $449 or $7.01 per gigabyte
256GB - $599 or $2.33 per gigabyte
The 2022 11-inch iPad Pro model scales worse at the bottom three tiers, but ends up with some of the best per-gigabyte deals once it hits the 1TB mark:
128GB - $799 or $6.24 per gigabyte
256GB - $899 or $3.51 per gigabyte
512GB - $1,099 or $2.15 per gigabyte
1TB - $1,499 or $1.50 per gigabyte
2TB - $1,899 or $0.95 per gigabyte
The 2022 12.9-inch iPad Pro isn't quite as good a deal but still quite favorable at the top end on a per-gigabyte basis:
128GB - $1,099 or $8.59 per gigabyte
256GB - $1,199 or $4.68 per gigabyte
512GB - $1,399 or $2.73 per gigabyte
1TB - $1,799 or $1.80 per gigabyte
2TB - $2,199 or $1.10 per gigabyte
If you want the absolute best storage deal for your cash, the 2TB 11-inch iPad Pro has the best per-gigabyte price, but that's certainly too much storage for most people and a hefty $1,899 asking price.
The best value for your money lies in the sweet spot of the 256GB 10.2-inch iPad at $479 or perhaps the 256GB iPad Air for $749 if you prefer a larger screen. Though the per-gigabyte price is a tad worse, the overall price is much lower since you're not paying for all the iPad Pro bells and whistles. Besides, 256GB of storage is plenty for most folks.
iPad storage size: Do you need local or cloud storage?
You may be able to skimp on your on-device storage and save some extra money if you plan to stay connected on Wi-Fi, as you can use cloud storage services to make up some of the shortfall. Apple offers plenty of integration with the best cloud storage apps, including Dropbox, One Drive, Google Drive, and its own iCloud option; the Files app even lets you natively manage all of those files in one place.
Apple's iCloud gives you free unlimited storage for all your iTunes-purchased content and Apple also gives all customers 5GB of free storage for backups, data, iCloud Photo Library, iCloud Music Library, and iCloud Drive. You can purchase more iCloud storage if you need it, at prices ranging from $0.99 for 50GB to $9.99 for a whopping 2TB. For most people, an additional 2TB is going to be more than enough, and when you're dealing with absurd price hikes for extra storage like that, $10 of cloud storage is great value.
Which iCloud storage plan you should get depends on how much content you intend to save off-device rather than locally on your device. iCloud integrates with iOS, macOS, and the web; it keeps all your stuff connected. Thanks to some really intelligent nearline management, iCloud can help make sure frequently accessed content is instantly available, and your older and infrequently accessed content is only a tap and a download away when you need it.
The cloud still can't entirely take the place of lots of on-device storage — you can't shoot 4K video straight to the cloud, for example — but it should help you get the most of what you have. If you're just looking for a place to host your movies, music and historic photos and videos, buying a smaller-storage iPad and making up the extra storage with iCloud is a great idea.
To sum up: if you're a regular cloud services user, 64GB of local space should be just fine for your daily needs. However, If you plan to travel or otherwise be offline, consider 128GB or 256GB. If your iPad is your primary work machine and you do a lot with images, video, and vectors, the 512GB, 1TB, or 2TB sizes offered by the iPad Pro should be your go-to options.
Remember -- it is possible to cut down on your storage needs by learning how to find and remove 'Other' files from iPhone and iPad, as well as freeing up storage space.
iPad storage size: Photos and videos
The current iPad lineup offers cameras that can shoot photos ranging from 8 megapixels to 12MP in size, up to 63MP panoramas, and video up to 4K & 60FPS. Even with iOS's HEIF and HEVC image and video compression format — which halves storage needs for multimedia content — if you take a lot of photos, you're probably going to need more local storage.
iCloud Photo Library can help offload your content to the cloud, but you'll have to pay for the iCloud storage necessary to store your full Photo Library. And even then, depending on how much you capture and how often, it still might not be ideal.
If you hardly ever shoot or store photos and video on your iPad, you should be good with 64GB.
If you plan to edit and store photos or videos — especially 4K video — consider one of the larger storage sizes, like 512GB or 1TB.
iPad storage size: Music, movies, and TV shows
iTunes movies can be 1 to 3GB in size for a standard definition file; change that to HD, and they can easily eat up 3 to 6GB of storage. TV shows are usually a quarter to half the size of movies, but they make up for it by the number of episodes typically available. In contrast, music files are generally quite small, but if you have lots and lots of albums you want to jam to, they can add up as well.
Streaming services like Apple TV+, Apple Music, Netflix, Amazon, HBO, and Spotify also offer local offline storage options for traveling, while cloud services also offer offline storage space if you have personal movies or music you want to enjoy.
If you do a lot of streaming and very little offline watching, 64GB is acceptable.
If you want to be able to save a few movies and shows without having to delete other items on your iPad, 64GB is also good enough but you might want to consider the 128GB iPad Pro.
Want to store a bunch of content offline? 256GB or 512GB is the size you want.
Building AR games from scratch or editing movies and don't want to store anything in the cloud? The 1TB and 2TB models make more sense.
iPad storage: size Apps and games
Apple and developers can do a lot these days to keep apps slim and trim, but as programs increase in complexity, you may find your iPad slowly filling up on 600MB updates and 2GB game packs. This is especially true if you plan to use an iPad for any graphically-intensive process — whether that involves artwork creation or checking out the latest version of Alto's Adventure, or any other of the best Apple Arcade games.
If you don't have a ton of apps or games on your iPad, 64GB will work just fine.
If you have a fair number of apps and games, consider 128GB or 256GB.
If you plan to do any graphics-heavy design work, get a 512GB or even more capacious model.
iPad storage size: Who should get a 64GB iPad?
Prior to 9th gen, the 10.2-inch iPad offered just 32GB of storage at the base spec meaning it was hard to recommend to anyone who wanted to use it for more than just browsing, emailing, and streaming. In 2021, Apple upped the smallest capacity iPad to 64GB while keeping the $329 price the same. That's plenty of storage for the average iPad user and a great entry-level option.
If you're buying hundreds of iPads for education or enterprise and only need them to access B2B apps and web portals, this may be the iPad for you and your legions. Those that don't need any extra storage but do want a larger display or more compact form factor should consider the 64GB iPad Air or iPad mini to meet those needs instead.
Starter iPad
The 10.2-inch iPad is a great starting iPad and its 64GB capacity offers enough for most people (though the 256GB version is a much better deal on a price per gigabyte basis).
iPad storage size: Who should get a 128GB iPad?
Apple only offers 128GB at the bottom end of the 2022 iPad Pro lineup so the only folks that should be eyeing up that capacity are the ones that want the advanced iPad Pro features but don't need to store a ton of content locally. At $6.24 or $8.59 per gigabyte for the 11-inch and 12.9-inch model, respectively, it's not the best deal in terms of storage alone, but the iPad Pro is much more than what it can store.
The way to go
The iPad Pro starts at 128GB storage, giving you plenty of space to work with and amazing features for a great price. It's higher capacity versions are a better deal per gigabyte, however.
iPad storage size: Who should get a 256GB iPad?
Plenty of people should be considering the 256GB 10.2-inch iPad, or 256GB iPad Pro. They both represent one of the best deals when it comes to gigabyte per dollar, and last year's 10.2 doesn't break the bank overall at $475. If you can afford the upgrade, you won't regret punting for 4x the storage for the $150 price difference.
It's a similar story across all iPad lines whereby the 256GB upgrade gets you much more storage per dollar. This year's iPad Air and the iPad Mini 6 are great examples:
Light as Air
The iPad Air 5 is a great and affordable iPad. It comes with plenty of storage, new colors, and has most Pro-level features for less.
Mini but packed with power
If portability trumps price, then the 256GB iPad mini is a great option if you need a super powerful tablet that can easily slip into your bage or jacket pocket.
iPad storage size: Who should get a 512GB or larger capacity iPad?
You're likely already aware if 256GB won't meet your needs and therefore know you're in iPad Pro territory. The Pro-line is the only option if you need 512GB or more storage but, let's be frank, unless you plan to use an iPad Pro as a stuffed-full content portfolio or daily audiovisual work machine, it's going to be mighty difficult to stuff it full of 512GB of content. It's possible — but highly unlikely.
Between that prospect and the 512GB's starting $1,099 price tag, we can't recommend it to anyone but the heavy duty user; 256GB will be more than enough for most pros (especially if combined with cloud storage) at a far more reasonable price.
If half a terabyte is actually not enough storage for you to do everything you want or need on an iPad, I think you might be doing it wrong. The 1TB and 2TB iPad Pro models are meant for developers that need the extra storage and memory, likely for processing augmented reality games and apps. Terabytes of storage are also beneficial for music engineers or graphic designers. Basically, if you're not a creative professional, you don't need an iPad with 1TB or more storage.
That being said, the 2TB 11-inch iPad Pro is the only option in the entire lineup that offers a price per gigabyte below $1. If you're considering your purchase solely on the per-gigabyte price, the 2TB iPad Pro is the winner. But, who buys an iPad based on that?
Powerful for pros
The iPad Pro 512GB is powerful and gives you an ample amount of storage for most tasks. Larger capacity options are available, but these will be for the most niche use cases and folks who really need to spend that amount of money.
iPad storage size: Still undecided?
Most iPad buyers in 2022 are only picking between two storage options since the iPad, iPad Air, and iPad mini only offer 64GB and 256GB configurations. If you need to spend the least possible, get 64GB and the chances are you'll be fine. If you can afford the upgrade, the 4x jump in capacity will mean you never really have to think about storage management again and you're getting a better deal overall.
Those that need more than 256GB of storage probably already know it. If that's you, the iPad Pro offers more configuration options to suit your exact needs with capacities as large as 2TB for the most intensive of offline workflows.
Also, remember that Apple offers a great 14-day return policy for any product purchased from an Apple online or retail store. When you get your new iPad, put it through its paces. Add all the apps and games you want with you, load up your movies and TV shows, go out and take some photos and shoot some video. Give it a complete and thorough workout. If it feels like you got too much storage — or too little — take your iPad back and exchange it for one that better suits your needs.
Master your iPhone in minutes
iMore offers spot-on advice and guidance from our team of experts, with decades of Apple device experience to lean on. Learn more with iMore!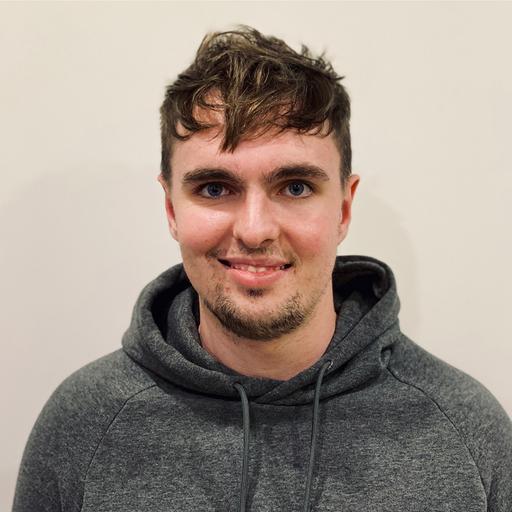 Stephen Warwick has written about Apple for five years at iMore and previously elsewhere. He covers all of iMore's latest breaking news regarding all of Apple's products and services, both hardware and software. Stephen has interviewed industry experts in a range of fields including finance, litigation, security, and more. He also specializes in curating and reviewing audio hardware and has experience beyond journalism in sound engineering, production, and design.

Before becoming a writer Stephen studied Ancient History at University and also worked at Apple for more than two years. Stephen is also a host on the iMore show, a weekly podcast recorded live that discusses the latest in breaking Apple news, as well as featuring fun trivia about all things Apple. Follow him on Twitter @stephenwarwick9