The Ugreen 9-in-1 Docking Station is a well-priced USB-C dock for your MacBook. It adds dual monitor support to Macs like the M1 MacBook Air that don't natively support it, and it looks nice doing so, thanks to its metal horizontal enclosure. For users who want an easy dock to take on the go, the Ugreen 9-in-1 Docking Station might be for you. However, if you want more display options, like triple monitors, or don't want to worry about ports again, it doesn't quite make the cut.
Pros
+

Premium aluminum feel

+

Unassuming design

+

Easy to travel with
Cons
-

Could do with more port options, including Thunderbolt

-

Gets quite warm

-

Feels a little hollow
You can always trust iMore. Our team of Apple experts have years of experience testing all kinds of tech and gadgets, so you can be sure our recommendations and criticisms are accurate and helpful. Find out more about how we test.
When looking for a USB dock to add ports to your MacBook or other Apple computer, you'll be flooded with an overwhelming amount of options of devices that look to do the exact same thing. Head to Amazon, and you won't even know where to start with every single USB-C hub providing some of the solutions you need but lacking elsewhere.
Enter the Ugreen 9-in-1 Docking Station with support for dual monitors and a selection of ports to extend your limited supply of USB-C ports on your MacBook. But does it stand out above the competition? And is it worth opting for this compact docking option versus the larger behemoths on the market?
Ugreen USB-C 9-in-1 Docking Station: Price and availability
The Ugreen 9-in-1 Docking Station is available from Amazon and directly from Ugreen. The Docking Station will set you back $199.99/£199.99 on both websites, but there are some great deals that bring the price down substantially. If you're outside the US, buy from Ugreen, which offers worldwide shipping.
On Amazon US, at the time of writing, you can pick up the Ugreen 9-in-1 Docking Station for $141.99; that's over 25% off and a very fair price for a product in this category.
Ugreen USB-C 9-in-1 Docking Station: What's good?
Considering your needs, The Ugreen 9-in-1 dock (mostly) sufficiently caters to a variety of use cases with its unassuming horizontal design. I like how it blends into my darker desk with its minimal branding and simple form factor. It's a horizontal slab that isn't much bigger than an iPhone 14 Pro Max, which helps make the ports accessible on both sides.
The dock is made of a plastic and aluminum sandwich that feels weighty and expensive when you take it out of the box. You'll find two long rubber strips on the bottom of the sandwich that help keep the Docking Station stable on your desk.
On the front of the Ugreen 9-in-1, you'll find a power button, a 10Gbps USB-C, and two 10Gbps USB-A ports. I wish Ugreen had opted for two USB-C ports on the front, especially considering how many products we all own with USB-C connections nowadays.
You get the rest of the port selection on the back, all nicely labeled and easy to tell apart. There are two HDMI or two DisplayPorts that output at 4K60hz to use a dual-monitor setup with your MacBook, one Gigabit Ethernet port, a USB-C port with Power Delivery to connect a charger, and the USB-C to connect to your host device. Through testing, everything worked exactly as Ugreen says it should.
You can opt to use up to two displays via HDMI or DisplayPort, and both work with 4K@60Hz. I had no problems with the resolution output when used with an UltraWide monitor and a vertical 4K display. To use dual monitors, you need to download software called DisplayLink Manager. I'm not a fan of having to use extra software, but most docks require it, and DisplayLink Manager works a charm. The software has also been updated to work with M2 Macs, unlike when we previously reviewed the Ugreen USB C Triple Display Docking Station.
The two USB-A and single USB-C ports worked great too, with fast 10Gbps transfer speeds that had me moving files in no time at all. If you need an Ethernet connection, you'll also have up to a gigabit speed to make browsing the web effortless. And to top it all off, there's a power button that shuts everything down with a press of a button, great for switching off at the end of the day.
The minimal design and small footprint help make the Ugreen 9-in-1 stand out against competitors; it's a great option for traveling or taking your Mac to the office and back regularly. But it feels a bit limited for desk use.
Ugreen USB-C 9-in-1 Docking Station: What's not so good?
The Ugreen 9-in-1 is a good docking station, but in a very competitive market, "good" sometimes just doesn't cut it. If you have a Mac that works with a second display and only want to use the Docking Station at your desk, then it's honestly a hard product to recommend.
I like how the Ugreen 9-in-1 fits into my desk setup, but it doesn't add enough to solve all the port problems. Many people looking for a product like this want more options to choose from. There are no SD card slots, no 3.5mm line-in, and you only really add one USB-C port by connecting to the metal sandwich.
If you're using a dock on your desk, you probably want a significant extension to the ports on your Mac, and this product doesn't cut it in such an over-saturated market. Don't get me wrong, for some, the Ugreen 9-in-1 will add plenty enough ports to your life by connecting one USB-C, and with the Power Delivery charge through, it's great to use with a MacBook - It simply doesn't do enough for most to warrant being added to your desk. You don't get a power adapter in the box either – something that plagues a range of docks on the market.
I also found, surprisingly, that after initially being very impressed with the look and feel of the docking station, I noticed a hollowness and a rattling inside that quickly took away from the high-end feel. You may not experience this with yours – but you might, and that's a problem.
Docks are very subjective products, it fully depends on what ports you need access to. Personally, I don't ever use USB-A, so two of the nine port extensions are utterly useless to me. But if you're somebody who works between an office and home, this could be the travel-friendly dock you're looking for. For users who want a beefy dock for their desk, there are other options that will give more port options with less maneuverability.
Ugreen USB-C 9-in-1 Docking Station: Competition
As I mentioned at the beginning of this review, there are so many USB-C Docking Stations on the market. If you want something more powerful with more options and a vertical design, the Ugreen USB-C Triple Display Docking Station is a brilliant option. In our review, we said it's one of the best USB-C hubs for MacBook Pro, but it's nearly double the price.
Regarding similar form factors and port options, the newly-released Anker 568 USB-C Docking Station offers 11 ports and 8K@30hz for $299.99. We haven't tried this yet, but Anker usually makes excellent products for an excellent price.
On Amazon, you'll find a whole host of similarly priced products with different port combinations. It's worth weighing up the competition depending on the ports you need.
Ugreen USB-C 9-in-1 Docking Station: Should you buy it?
Buy the Ugreen USB-C 9-in-1 Docking Station if…
You want an affordable dual-monitor docking station
You want to take the docking station in your bag
You only need the ports offered
Don't buy the Ugreen USB-C 9-in-1 Docking Station if…
You need 8K monitor support
You want SD card slots
You need extra USB-C ports
Ugreen USB-C 9-in-1 Docking Station: Verdict
The Ugreen 9-in-1 docking station is one of many USB-C docking stations on the market. It has a small footprint and a premium build at a very reasonable price so would be a great travel companion. But, if you're looking for a wide selection of ports and to never think about buying a dock again, you should look elsewhere.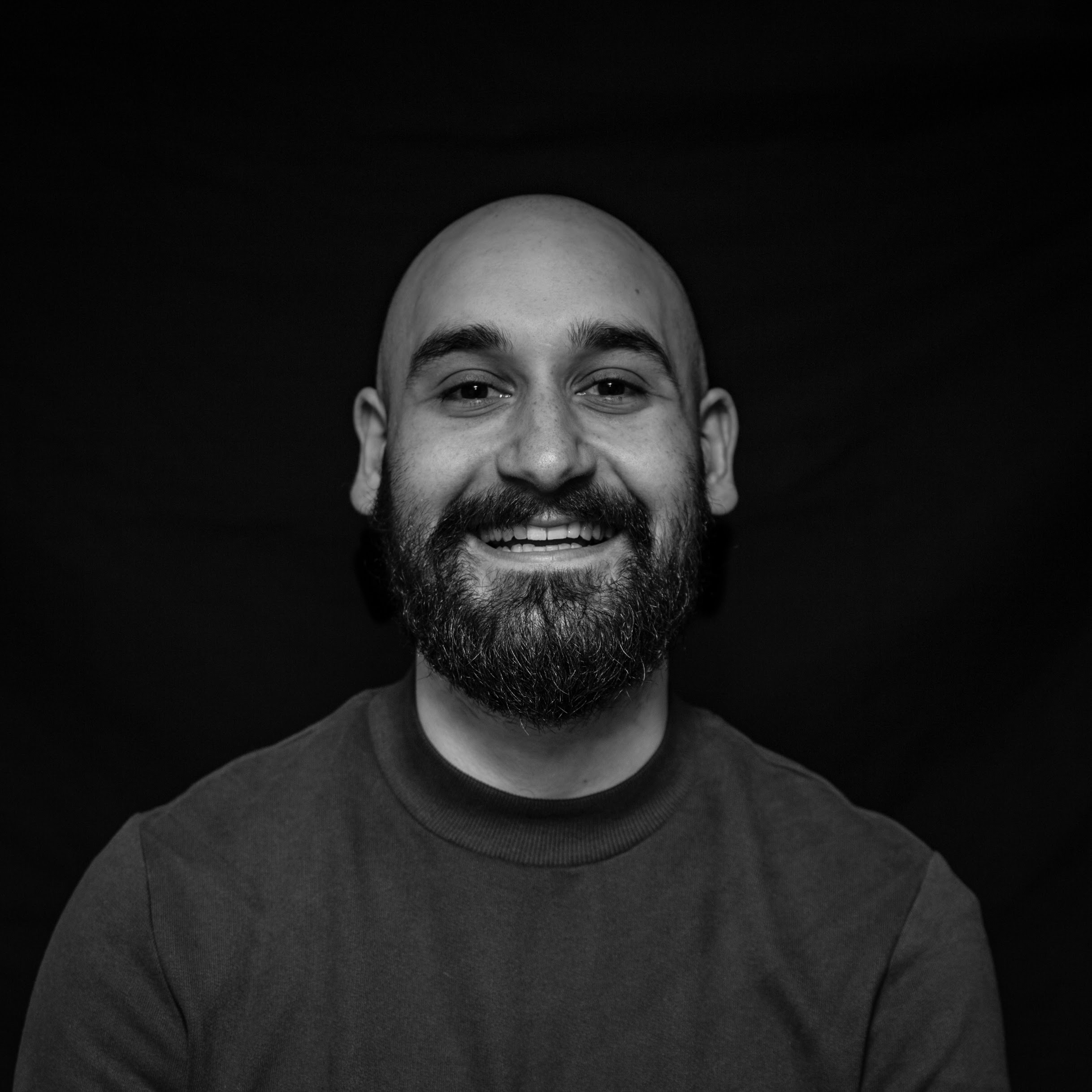 John-Anthony Disotto is the How To Editor of iMore, ensuring you can get the most from your Apple products and helping fix things when your technology isn't behaving itself.

Living in Scotland, where he worked for Apple as a technician focused on iOS and iPhone repairs at the Genius Bar, John-Anthony has used the Apple ecosystem for over a decade and prides himself in his ability to complete his Apple Watch activity rings.

John-Anthony has previously worked in editorial for collectable TCG websites and graduated from The University of Strathclyde where he won the Scottish Student Journalism Award for Website of the Year as Editor-in-Chief of his university paper. He is also an avid film geek, having previously written film reviews and received the Edinburgh International Film Festival Student Critics award in 2019.

John-Anthony also loves to tinker with other non-Apple technology and enjoys playing around with game emulation and Linux on his Steam Deck.
In his spare time, John-Anthony can be found watching any sport under the sun from football to darts, taking the term "Lego house" far too literally as he runs out of space to display any more plastic bricks, or chilling on the couch with his French Bulldog, Kermit.