If you're looking for a pair of Bluetooth earbuds under $100, you're not going to go wrong with the 1More Aero. They're small, comfortable, sound good, and block plenty of noise. AirPods Pro they may not be, but they beat out loads of other options at this price point.
Pros
+

Interesting and functional case design

+

Solid noise-canceling for the price

+

Good sound quality
Cons
-

Feel a bit plasticky

-

Touch controls can be finicky

-

Bluetooth connection can be spotty
You can always trust iMore. Our team of Apple experts have years of experience testing all kinds of tech and gadgets, so you can be sure our recommendations and criticisms are accurate and helpful. Find out more about how we test.
At this point, I have tried many different in-ear buds. Buds that cost hundreds of dollars, and buds that don't cost much at all. For a pair of cheap buds to catch my attention, they have to be really impressive – and the 1More Aero are just that.
It's evident that a great deal of thought has gone into the whole package, from the case to the small buds themselves. If you want a pair of buds to slip in your pocket that don't cost a fortune, then these are a stellar option that cost less than AirPods 2, while providing a more complete and rounded feature set.
1More Aero: Price and Availability
The 1More Aero are available from the 1More website for $99. There is also a discount code that's been around since the buds launched that gives you $20 off. That makes them $79, which in my eyes, is something of a steal.
You can also grab a pair from Amazon, where they are $109. That can then be reduced with a coupon for $30, bringing them down to $79. Again, a great price for the little buds.
1More Aero: What I liked
One of the first things I noticed straight out of the package was the shape and ergonomics of the charging case. It's almost like a small, white pebble, covered with smooth curves and lines. It feels great in the hand with its matte surface and nicely weighted hinge, which opens almost the entire front of the case. It's obviously taken loads of cues from the AirPods cases, albeit without the super-premium build quality. This is a good case, and its shape makes it very comfortable in the pockets of some skinny jeans.
Pulling the Aeros out of their case and they're an interesting shape. Smooth, and small. Not that they are in any way a bad shape, far from it, they slip easily into your ears and comfortably sit there for long periods. They don't have the best seal because they don't go all the way in like some other options, but the seal is enough to help out with the noise canceling. It's good noise canceling, too, even if it isn't earth-shattering.
One thing, first: these are $100 earbuds. They aren't going to block as much noise as a pair of AirPods Pro, and neither should you expect them to. However. If you play some music through the buds at a reasonable volume, you're going to find yourself nicely cocooned in your own little world of sound. Tire noises from cars and trucks driving next to you are going to be blocked, light chatter on a train will melt away, and general city noise will be quieted. It's not perfect noise canceling, some high-frequency stuff like loud keyboards can make it through, but they're otherwise proficient at noise canceling.
Battery life is going to be good, but not amazing. They provide seven hours with each charge of buds, and with the case, they're going to last twenty-eight hours. That's going to be plenty to get you through your commute, and even for slightly lengthier trips. Unless you're going to Australia from London. Then you might want something overhead, or with a wire.
The sound quality is good. It's not going to shine when compared to other buds but it's better than most other options at this price. One of the key selling points is support for Spatial Audio in different streaming services, although the head tracking they tout is something I've struggled to get to work.
In terms of Spatial Audio, listening to Rina Sawayama's Hold the Girl, things seem to work well. While Spatial Audio has always sounded artificial to me, these are no worse or better than anything else I've heard. They aren't going to wow anyone who's already tried the format before, but it's fine. The motorcycle at the start of the track pans well, and the background vocalizations through the rest of the track pop around your head. It still sounds thin – but that's the fault of the Spatial Audio, rather than the buds. Otherwise, the sound quality is good. The mids are present, the bass is good, if a little shallow, and the highs crisp.
Play something that lacks Spatial Audio, and things are better. The sound is what I'd call 'thick'. There's a lot of lower mid and mid-bass, so some of the detail in the higher frequencies is lost. For pretty much everyone who's not an audiophile, they're going to sound very good. Chet Bakers' version of That Old Feeling from Chet Baker Sings is as jazzy and smooth as you'd want, with decent instrument separation. Soundstage, however, is a little limited. The double bass player sounds like they're sitting on the lap of the piano player, with Chet himself a little too close to the rest of the ensemble. If you like pop, then it's not going to be an issue, but it's worth noting.
They are brilliant for dance music, however. Daft Punks One More Time is jumpy and energetic, filling out as the intro rounds its end. The bass has the kick and the punch it needs, while the drums are able to leap around as they need to. Soundstage is less of an issue here, although some detail at the top is still left behind the lower frequency.
All in, the 1More Aero buds sound good. They aren't going to set you alight with mind-blowing sound quality, but they are going to give you a great sonic experience for the price. And if you're not happy with the sound? You can change the profile in the admittedly excellent app.
The 1More App is the same that I've talked about in the 1More Sonoflow review, and the same things I said there can be said here. It's a great little app with good EQ settings, noise canceling controls, and if you'd like, soothing and relaxing soundscapes. It works well and is super easy to use – if you can get the headphones to connect easily the first time out of the box.
1More Aero: What I didn't like
Connecting to the app was annoying. The app couldn't see the buds until I disconnected them from Bluetooth, put them back into pairing mode, and then connected them through the app. Now, they work every time, but the initial connection was not a fun experience for me or the people I live with as they had to endure my endless cursing.
Once connected, the Bluetooth connection is fine, if a little spotty on occasion. They stay connected for the most part, although sometimes, very rarely, there is a little dropout. It emerges as a very short break in the music, and it goes away as quickly as it arrived. It is worth noting, however.
This may be a holdout from my distaste for touch controls, but here they aren't fantastic. They are found on the long stems of the buds, which I initially thought would make them both easier to deliberately press and harder to accidentally press. Unfortunately, neither is true. They seem to work on a basis of 'what does Tammy want to happen, and then do the opposite'. Want to turn the volume up? Nope, skip track. Pause? Volume time. Skip track? So, we've decided to pause. They are, for lack of a better term, infuriating.
Beyond that, the build quality is fine, but a little bit plasticky. The case, while nicely shaped, is made out of relatively thin plastic, and the hinge feels slightly flimsy. The buds themselves are made out of the same matte plastic and also feel lightweight to the point of not feeling premium. It's easy enough to forgive given the price, but it could be better.
1More Aero: Competition
There is quite a bit of competition at this price. There's the ever-present and popular AirPods 2, although while these might not be built as well, they sound better and have noise canceling. There's also the excellent Denon AH-C830NCW, which are better but also around $50 more than the Aeros.
Otherwise, however, the Aeros are a very good option in their size class.
1More Aero: Should you buy these?
You should buy these if…
You don't want to spend more than $100 on earbuds
You want something that sounds good
You want noise canceling
You should not buy these if…
You want something premium
You don't like touch controls
You really like AirPods
1More Aero: Verdict
The 1More Aero are great for the price. They might not have the premium build of Apple's AirPods, but they have good noise canceling and a cool-looking case for less. I like these earbuds a lot, and they are definitely some of the best true wireless earbuds you can find today.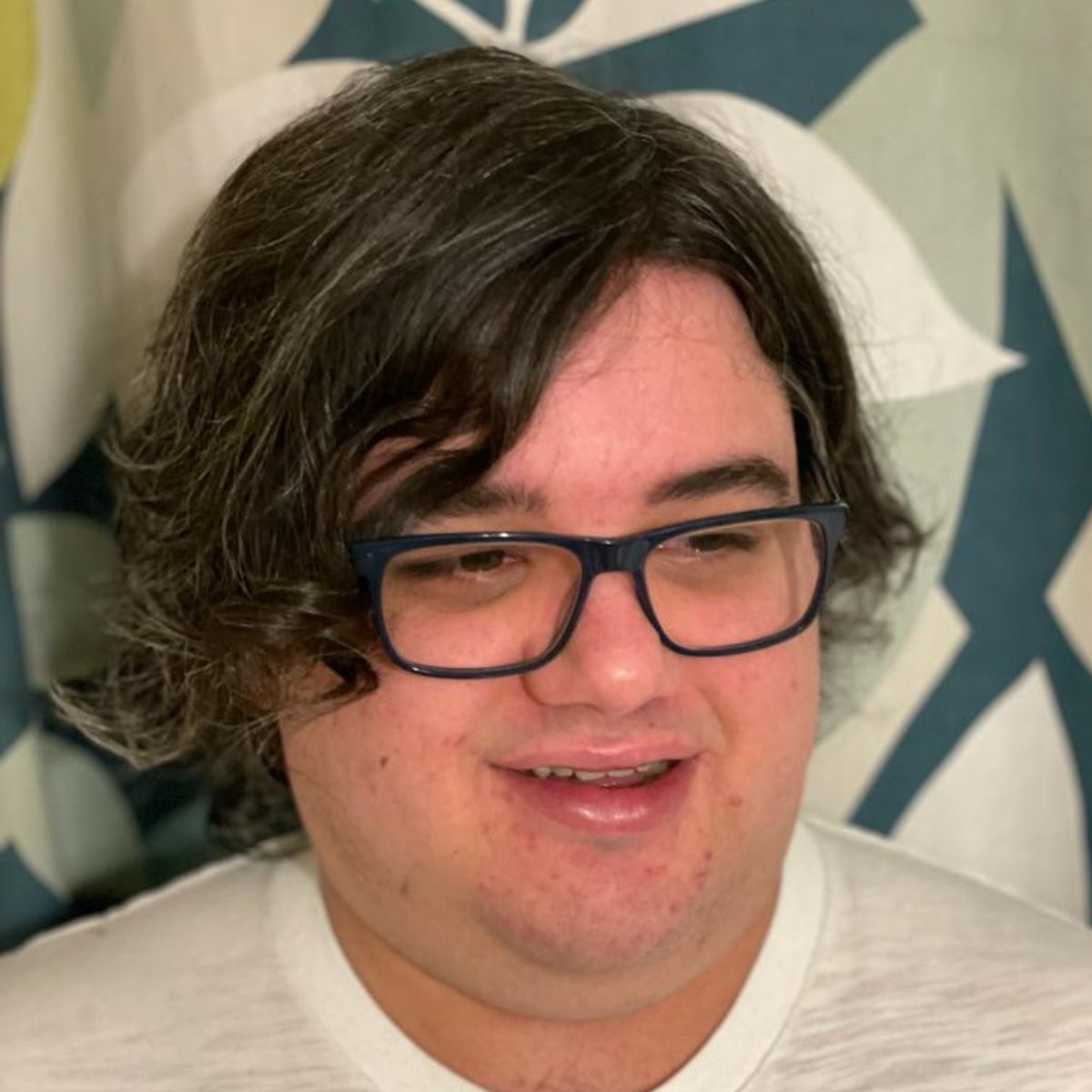 As iMore's Senior Staff writer, Tammy uses her background in audio and Masters in screenwriting to pen engaging product reviews and informative buying guides. The resident audiophile (or audio weirdo), she's got an eye for detail and a love of top-quality sound. Apple is her bread and butter, with attention on HomeKit and Apple iPhone and Mac hardware. You won't find her far away from a keyboard even outside of working at iMore – in her spare time, she spends her free time writing feature-length and TV screenplays. Also known to enjoy driving digital cars around virtual circuits, to varying degrees of success. Just don't ask her about AirPods Max - you probably won't like her answer.