The Bang & Olufsen BeoPlay are the best wireless in-ear buds that I've ever tested, at one of the highest prices I've ever seen. They are well worth the price of admission, however – if you can stretch to it.
Pros
+

Stunning sound

+

Premium look and feel

+

Touch controls that work
Cons
-

Very, very expensive

-

Case is a little fat
You can always trust iMore. Our team of Apple experts have years of experience testing all kinds of tech and gadgets, so you can be sure our recommendations and criticisms are accurate and helpful. Find out more about how we test.
The AirPods Pro 2 are not cheap. Coming in at $250 puts them squarely in the 'expensive' bracket, and it makes them a more premium option than many other in-ear wireless earbuds that you can find.
In the ever-pertinent words of Jedi master Qui-Gon Jin, however, there is always a bigger fish.
Apple doesn't make the most expensive in-ear buds. Neither does Bang & Olufsen – but it does make buds that are more expensive than the AirPods Pro 2. What has Bang & Olufsen done with the extra budget? A lot, it turns out. A metal case, glass touch panels, and more make the BeoPlay EX some of the most premium feeling in-ear buds I've ever touched. But how do they sound?
Let's find out.
Bang & Olufsen BeoPlay EX: Price and availability
Given that Bang & Olufsen makes car stereos for the likes of Aston Martin and Bentley, you'd expect its consumer audio products to come in at slightly higher prices. You'd be right. The BeoPlay EX cost $399 in the US, and £349 in the UK when they're full price — and they are often full price. We'll soon find out that this price tag is justified, but It's still a lot to pay.
You can get the BeoPlay EX from Bang & Olufsen directly, where you'll rarely see any discounts (if any). You'll get to choose between some nice color options, including a fetching maroon version, and you'll have the comfort of knowing that they came directly from the source. If you're looking to spend elsewhere, they are available from Amazon where you'll pay the same. The same color options are available as well, although there are more likely to be discounts on occasion.
This price puts them firmly at the upper end of the price spectrum. The top-end Sony Wf-1000XM4 cost around $150 less as well, as does the similarly specced out Sennheiser option. They are expensive. These buds do deliver on their lofty price tag, however, particularly in the sound department. They blow everything else away.
Bang & Olufsen BeoPlay EX: What I liked
Slip them out of their box upon arrival at your door, and the materials used in the Bang & Olufsen BeoPlay EX are impossible to ignore. The charging case is made out of sumptuous aluminum with a soft surface, with the case hinge premium and smoothly opening. The buds, nestled inside, lie in a perfectly formed soft-touch plastic inner, presented to you like an expensive ring or some designer jewelry.
While the buds are made of plastic, they feel dense and well-weighted. Even the touch panels on the outside have received a premium touch and feel, with glass panels instead of the plastic types we usually see. They feel even better than the Apple alternative in the AirPods Pro 2; but for $150 extra they should.
There's more to headphones than feeling expensive, however. The fit is an interesting part of the buds that's worth a closer look, with some attention given to the shape of the buds in particular. At first glance, they look like other wireless earbuds. A stalk to hide the Bluetooth bits and an ovular area that holds the audio drivers. But these Bang & Olufsen BeoPlay EX earphones are slightly different in how they're set out. They're not as small as other buds options, although I found this made them more comfortable.
The stem sits outside the ear, rather than hanging from it. This means that the buds themselves sit further into the ear, something that some may not like. I, personally, really like it. It allows the tips to get further into the ear, and get a much better seal than you might find with other buds. It helps that the tip options in the box come with sizes to fit a multitude of different ear canals, and I found that the seal was excellent and the fit comfortable.
That seal allows for the excellent noise canceling to keep me cocooned in my music. It's pretty much AirPods Pro level, and I'm not sure you'd be able to find much better out there. The outside world is brought to near silence, and walking around with them in feels like you're nowhere near a busy road, even as trucks and cars fly past. No complaints at all about the noise canceling.
The noise canceling can be controlled within the app, which is a solid piece of earbud customization software. It's got all the options that you might need, including sound modes and EQ customization, as well as wind reduction settings and power options. It looks nice, and runs quickly too. A nice app — and that's coming from someone who hates headphone apps usually.
None of these are really the most important thing, however. How the earbuds sound is what matters most. The BeoPlay EX are, without a shadow of a doubt, the best-sounding in-ear buds I've ever heard. Terrifically balanced with a slight warmth to the signature and a soundstage that belies their nature as in ears, the BeoPlay EX throb and hum in all the right ways, excelling in almost all genres that I could throw at them. And you can bet I threw loads of genres at them.
Listening to Led Zeppelin's metallic swing on Houses of the Holy reveals a remarkable amount of low-end grunt to go with the high-end detail, with John Paul Jones' bass thick in the mix. Nothing is lost in the top, however, as Bonham's rock-solid drumming and high hats smash and crash as they should. No one part is focused more than anything else, nothing drowning out the subtler parts of the track. The BeoPlay groove along to the boys from the Black Country, and you will too.
Sticking in the seventies, and Karen and Richard Carpenter's Calling Occupants of Interplanetary Craft layers beautifully in the BeoPlay EXs. The Orchestra in the background punctuates Karen's crooning, each element perfectly formed. The track is smooth, and the performance of the Bang & Olufsen is stellar. The bass is perhaps a little forward, but that just makes the sound that little less fatiguing than some other in-ear options.
Jump forwards about 20 years, and Tim McGraw's Just To See You Smile shows how the BeoPlay react to a hoedown — mighty well, it turns out. Tim sits atop a soundscape of brilliantly reproduced guitars, violas, drums, and pedal steel. It's an engaging listen, and one that highlights the detail that these buds are capable of, as even the fingers sliding on the fretboard are recreated.
Finally, you slide into the space year of 2023, and Pop queen Caroline Polachek brings the bass with Bunny is a Rider. Pop music, it's no surprise, sounds fantastic through the Bang & Olufsen, the synths creating a wall of noise that sits comfortably behind the rest of the quickly shifting track. For pop divas, most in-ear buds are going to do you just fine, but a listen with something like the BeoPlay EX will show you exactly what you're missing — mainly detail. With a risk of sounding trite, it does sound slightly like you're in the recording studio— and it sounds like that on the bus, too. Brilliant.
Before I talk a little more about that price, I think it's important to note something that I never thought I would.
The touch controls don't suck.
They're good. I like them. I use them, and I never use touch controls. They're situated on the outside of the buds, covered with a capacitive glass panel. Tap to pause, hold to cancel noise canceling, and tap a couple of times to change tracks and volume. I tested them because I had to. I use them because I want to. The sensors that know when the buds have been taken out of your ears work well too, even when covered with... ear gunk. It's like a breath of fresh air that a company that isn't Apple has nailed the controls on the buds themselves, and I couldn't be happier.
Bang & Olufsen BeoPlay EX: What I didn't like
Okay, we have to talk about that price. At $399 the BeoPlay EX are some of the most expensive consumer-grade in-ear buds that you can buy. The price is certainly justified, with amazing materials used in construction and some truly excellent sound quality, but the price is still very high. Personally, I think that they are worth every single dollar, and while it's annoying to have to pay this much to get such high performance, the fact that you can get them is a net good. If you can't afford them, there are plenty of other options that are also very good. If you can afford them, you'll get some of the best earbuds out there. Hands down.
The only slight problem I have with the buds is the shape of the case. Unlike others, it's a slightly fatter affair with a chunkier exterior than something like the AirPods Pro 2. The AirPods case is like a little pebble, and it makes them easy to slip into a pocket. The BeoPlay case is more like a little box, and while the corners are rounded off, it is large enough that you'll notice it in a pocket. Put it in a bag, however, and you'll forget it's there.
Battery life is 'fine'. The buds give you 6 hours with ANC on, which is plenty, but not loads, and far from class-leading. They charge up quickly in the case, however, and plugging the case into the wall will charge it fully in only an hour and a half. Swings and roundabouts.
There is a distinct lack of modern-day features as well. Where the AirPods Pro 2 offer Spatial Audio and head tracking, the BeoPlay do not. Sony has features that allow its buds to know where you are using GPS, and adjust volume, noise canceling, and sound profiles accordingly. The BeoPlay do not. I don't think this is worth deducting any points, but it's worth bearing in mind if these are features you'd be looking for – and it's definitely worth Band & Olufsen keeping an on and offering in whatever comes next. As a premium product with a very premium price, perhaps they should offer extras on top of sounding and feeling really good.
Bang & Olufsen BeoPlay EX: Competition
We've talked a little about their primary competition already: The AirPods Pro 2. For $150 less you get sound that's nowhere near as good, and noise-canceling that's pretty much on par with the BeoPlay. You also get the magic quick pairing with an iPhone and other Apple devices — a major boon for Apple fans with multiple Apple devices — and a little extra battery life. The BeoPlay, however, I think look better and the sound is leagues more engaging to listen to in my opinion. If you've got an iPhone, the choice is trickier given how seamlessly the AirPods fit into the ecosystem, but for those without Apple devices, I'd argue the BeoPlay are the way to go.
The buds also have a great competitor in the Bowers & Wilkins Pi7 S2, a similarly expensive pair of earbuds that only beat the BeoPlay out in terms of battery life. My money would go to the BeoPlay in this case, due to their more comfortable shape, but your mileage may vary.
If you want something a little cheaper, less than half the price, then the Denon AH-C830NCW at $150 are a stunning budget option that sound good and are priced well. I absolutely love these little buds, and while I think the BeoPlay is technically a better product, the Denon are stunning for the price.
Bang & Olufsen BeoPlay EX: Should you buy them?
You should buy them if...
You want the best-sounding wireless in-ear buds
You want good touch controls
You love premium materials
You shouldn't buy them if...
You don't have a whopping $400 lying around
You need a little more battery life
You want the seamless connectivity AirPods offer with paired Apple devices
Bang & Olufsen BeoPlay EX: Verdict
The B&O BeoPlay EX are the best in-ear buds I have ever tried and tested. Yes, they are extremely expensive, but they are worth the cost. If you can stretch to the $399 price, you'll find a very comfortable pair of earbuds with a remarkably neutral sound signature, excellent noise canceling, and some super-premium materials.
It's a big ask – but if you can afford them, they are well worth a purchase. Your ears will thank you.
---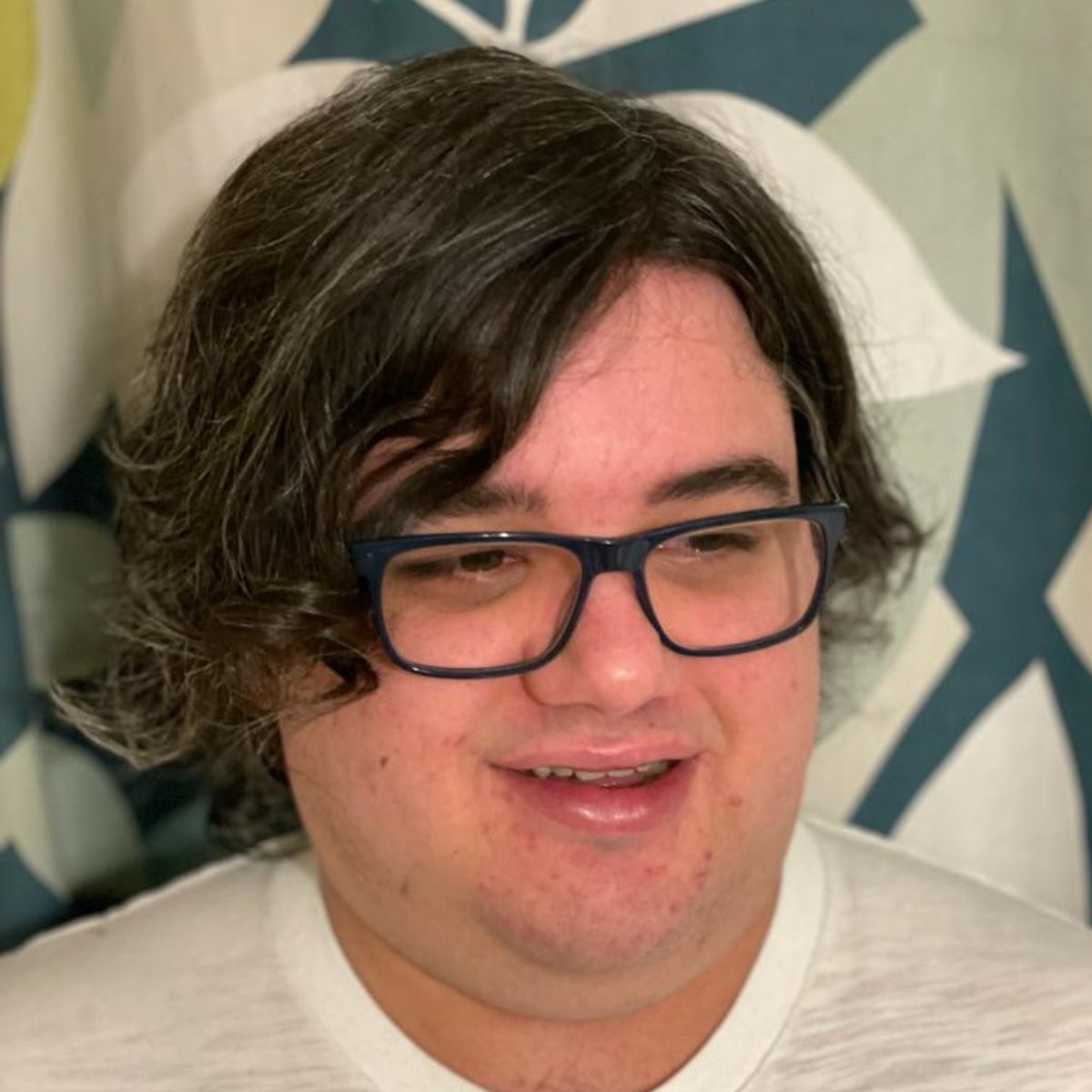 As iMore's Senior Staff writer, Tammy uses her background in audio and Masters in screenwriting to pen engaging product reviews and informative buying guides. The resident audiophile (or audio weirdo), she's got an eye for detail and a love of top-quality sound. Apple is her bread and butter, with attention on HomeKit and Apple iPhone and Mac hardware. You won't find her far away from a keyboard even outside of working at iMore – in her spare time, she spends her free time writing feature-length and TV screenplays. Also known to enjoy driving digital cars around virtual circuits, to varying degrees of success. Just don't ask her about AirPods Max - you probably won't like her answer.