Get these instead of AirPods 2 - they cost less, and do more. Comfortable, simple, and they sound good too. What more could you want.
Pros
+

Very well priced

+

Well-balanced sound signature

+

Simple use, with no app
Cons
-

They're a little big

-

Touch controls

-

Case is uncomfortable when put in a pocket
You can always trust iMore. Our team of Apple experts have years of experience testing all kinds of tech and gadgets, so you can be sure our recommendations and criticisms are accurate and helpful. Find out more about how we test.
Noise-canceling in-ear buds are almost a dime-a-dozen at the moment, with little headphones from almost every manufacturer. Good ones aren't in short supply either, leaving you with an incredible choice depending on what kind of headphones you prefer. Some manufacturers set their headphones apart from the rest with loads of features, apps, and otherworldly materials. Some, like Denon, just make a really solid pair of noise-canceling wireless buds.
In my time with the Denon AH-C830NCW (where one of the only negatives is that mad name), I've found myself with almost exactly what I've wanted whenever I've been presented with little wireless buds. A pair with all the right features, none of the faff, and excellent sound quality to boot. And, perhaps most importantly, an incredible price too.
For good noise canceling, excellent sound quality, and premium-looking buds, you can't really go wrong with the Denon AH-C830NCW.
Denon AH-C830NCW: Price and availability
You can buy a pair of these buds from most major retailers, as well as directly from Denon itself. They'll set you back $159, but they have been known to drop in price to $129 on occasion.
That's not cheap per se, but it is reasonable. And when you compare them to the competition, you see why you might want to go for these instead. They are priced around the same as the AirPods 3, for example, and for the price, you get noise canceling and far superior sound quality. They are almost there against the AirPods Pro 2 as well, only really losing out to them in noise-canceling performance. They're also priced competitively against other competition from the likes of Sennheiser and Sony, and to my ears, they're a better buy too.
Denon AH-C830NCW: What I liked
First off is the noise canceling. While it may not be class-leading, it is more than adequate for walking while out & about, blocking out all the worst noises. Trains are quieted and background chatter is minimized with surprising accuracy, keeping things nice and ignorable while they're jammed in your ears. It won't beat earbuds like the AirPods Pro 2 in feeling like you're completely cocooned, but they're plenty good enough for everyday wear.
Helping with that noise canceling is the seal that they can achieve in your ear, with the help from the range of silicon tips that come in the box. There aren't many, but the three that come are likely to suit most ears. My favorites were the smallest of the three, and they do an excellent job at keeping the earbuds both firmly in place and comfortable while they're in there. I don't have any issue with these pushing themselves out as I do with some earbuds, that's for sure.
The sound quality is the biggest thing that I love about these little buds. It's perfectly balanced, so there'll be no need to use any kind of equalizer. It's not earth-shattering, let's get that out of the way, but it is very surprising when you first play something through them. Sub bass is more punchy and present than with other in-ear buds, without drowning out the crisp, tingly highs. Mid-bass is nice and fat, while the mids are perfectly balanced. You couldn't want for more, in all honesty, and I think that's high praise indeed.
Looking at a couple of tracks individually, and you'll soon see what I mean. On Bloodbath's latest album opener, Zombie Inferno, the Denons feel engaged and action-packed. The crushing machine gun distorted guitar riffs are precise and crunchy, handled with amazing poise. The bass line in the background runs with a rock-solid clarity, with each note picked out in detail. The soaring guitar solo screeches perfectly, as the lead growls are deep and guttural, not losing any of their grim anger. It's every bit as ridiculous as it should be, with plenty of bite and kick.
Dua Lipa's disco classic, Don't Stop Now, comes across as bouncy as fun. There's great depth here, with the piano and synth blending together beautifully to get you moving. The groove to the bassline comes as close as it can to having the bassist next to you, just off to the right. Stereo separation is excellent, the cowbell in the upper left ear is in just the right spot, as Dua croons directly in the middle. There's a drive to these headphones, something you might not expect from earbuds at this price point.
Shutdown by Skepta is a slick example of just how on the ball the headphones are. Skepta's rapping is expertly handled, each word clear and present. Nothing blends together, with excellent instrument separation. They handle the sliding bassline with aplomb, the synth rumbling with the electronic drum beat. The Denons don't miss a beat the whole track, keeping time and giving you the best experience possible.
Finally, Stavinsky's The Rite of Spring as played by the Royal Liverpool Philarmonic orchestra shows a calmer, more delicate side to the little buds. In part 1, the orchestra builds slowly, each new second a new instrument adds to the piece. The headphones handle the build perfectly, each instrument picked out individually. The sound stage is not as good as a pair of over-ear headphones here, but they do an admirable job of making it feel like you're in the middle of an orchestra. The stabs of strings later are punchy and weighty, hitting in all the right ways. The wind parts are delicate and soft, but not overpowered by the rest of the orchestra around them. They don't just handle the track ok, they do a stellar job.
The buds are great in other places too. The battery life is quoted as six hours, with an extra eighteen hours in the case. That rings about true for me, and using them to commute with the case in your bag every day is going to be no problem at all. Connection is super easy as well. Swing them open the first time you get them, find them on the Bluetooth connections list on your phone, tablet or MacBook Pro, and hit connect. Connecting to new devices is easy as well, with a press and hold of the little button on the back. And when they're connected, job done. No need for an app, no extra steps. Super simple, which is nice and refreshing in a landscape of endless apps and user-changeable settings.
Denon AH-C830NCW: what I didn't like
The case could be better. It gives plenty more battery and charges quickly over USB, but it's a very annoying shape. It's almost perfectly formed to dig into your upper thigh, and if you put it in your back pocket you're going to notice it when you sit down. Compared to something like the smooth lines of the AirPods Pro 2, it makes you wonder why more manufacturers haven't adopted the more pill-like shape. Make it a little thinner and get rid of some of the harder edges and it would be perfect.
The buds are also a little big, which is worth bearing in mind if you've got smaller ears. I had minor problems with them rubbing the top of my ears, but I soon got used to it. Not that that should be necessary, however – a pair of buds should fit from the day you put them on. These do, but there can be issues.
I think my biggest gripe is a personal one: touch controls. When I go to adjust them, I often find myself touching the noise-canceling controls or the play pause button, which is endlessly infuriating. Those touch controls seem to be all the way up the stem as well, leaving no room to touch them without changing something. It is perhaps a matter of taste here, but being predisposed to hating touch controls, these I found supremely annoying. Oh, and one last thing, Denon, while we're here: Make the noise canceling announcements for the controls a voice, rather than a sound. I don't know which is which until I've had a bus drive past a million miles an hour while I'm sorting through them, perforating my eardrums. Just having noises is confusing at the best of times, especially when I'm getting myself sorted to go for a trip and want to make sure I'm good to go.
Denon AH-C830NCW: competition
There are plenty of other options out there to look at against the Denons. There's the AirPods 3, for one, although you'll pay about $20 more and miss the noise canceling and better sound quality. They are a little gentler with their in-ear application, however, so if you're not a fan of silicon ear tips then they might be a better option.
There are also the Sony LinkBuds S that we've looked at, although the Denons are much better. They sound better, the noise canceling is much better, and I think they look better too. Considering they're both pretty much the same price, just go for these.
Denon AH-C830NCW: Should you buy them?
You should buy these if:
You're in the market for a reasonably priced pair of earbuds
You need good noise canceling
You like a balanced sound signature
You Shouldn't buy these if:
You wear super duper skinny jeans
You absolutely have to have all the bass in the world, ever
You hate touch controls
Denon AH-C830NCW: Verdict
These are great. They're a little big perhaps, and touch controls are a little irritating, but they're otherwise a fantastic pair of buds. They sound great, block out noise well, and they're very reasonably priced. They're not going to change the world, but they are going to make your ears very happy indeed.
They've more than earned their spot in my headphone rotation, and they should be a top contender to end up in your pocket. They're going straight onto our list of best wireless earbuds too.
Simple and excellent
The little buds that could. They have no extraneous nonsense to much about with, and come out of the box sounding incredible. No need for adjustment, no EQ, just a solid pair of earbuds.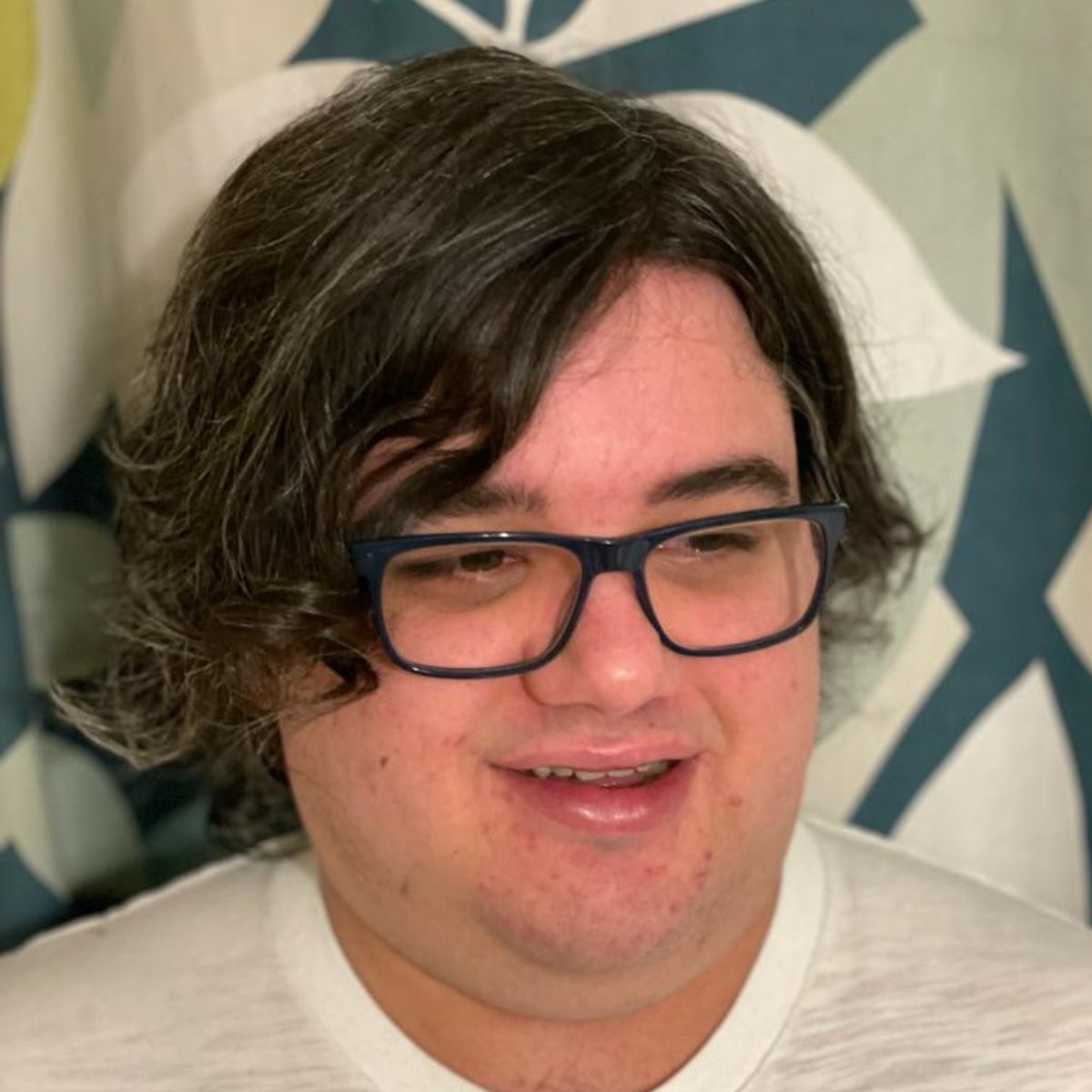 As iMore's Senior Staff writer, Tammy uses her background in audio and Masters in screenwriting to pen engaging product reviews and informative buying guides. The resident audiophile (or audio weirdo), she's got an eye for detail and a love of top-quality sound. Apple is her bread and butter, with attention on HomeKit and Apple iPhone and Mac hardware. You won't find her far away from a keyboard even outside of working at iMore – in her spare time, she spends her free time writing feature-length and TV screenplays. Also known to enjoy driving digital cars around virtual circuits, to varying degrees of success. Just don't ask her about AirPods Max - you probably won't like her answer.