The Beats Studio Pro have some upgrades over the last version — the sound is slightly better, there's finally USB-C, and the new color options are a great addition. They're not different enough to make them that much better than Studio3 however, and the build leaves a lot to be desired.
Pros
+

The new colors are lovely

+

Good battery life

+

Noise-canceling is solid
Cons
-

Some sibilance and harshness

-

They feel cheap

-

The new carrying bag is a step-down
You can always trust iMore. Our team of Apple experts have years of experience testing all kinds of tech and gadgets, so you can be sure our recommendations and criticisms are accurate and helpful. Find out more about how we test.
Beats has been on a bit of a release spree recently. There were new neon colors for the Fit Pro, the Beats Studio Buds +, and now the new Beats Studio Pro, an updated version of the audio brand's Studio 3 flagship over-ear noise-canceling headphones.
'Upgrade' is the important word here — these aren't so much of a new pair of headphones, but an older pair with some new features and some improvements, as well as some weird lateral design moves. There's a USB-C port, a new case, and transparency mode. Beyond that, however, what's new?
Beats Studio Pro: Price and Availability
So when they're released in-store, the Beats Studio Pro will cost $349/£349. That's exactly the same as you'll pay if you pick up a pair of the Beats Studio 3 from the Apple Store at the moment, and puts them in a pretty good place compared to lots of their current competitors.
You can pick them up from a range of different retailers, including the aforementioned Apple Store, Amazon, amongst other retailers. They're not going to be hard to buy when they're released, in other words. In the US, you'll find them on the stores of Apple Stores on June 20. For those in the UK, you'll find them out and about August 10.
Beats Studio Pro: Style
You know, this section is going to be divisive, but I think the Beats Studio Pro look alright. At worst, they're inoffensive, and the Beats branding is relatively subdued compared to how it was once presented. They do look very similar to the last pair, albeit with some nice updates.
The logos on the side have been made to appear a little less 'in-your-face', with some softer brushed metal accents rather than the shinier options of the last pair. Those accents are back on the headband as well, replacing the chrome accents with something a little classier. Beyond that, however, they are very much just a pair of headphones — a pair of headphones that you can now get in some softer, more muted colors. Those colors are Black, Deep Brown, Navy, and Sandstone, and all have a nice Matte finish — although that Matte finish loves fingerprints, sucking them off your fingers the moment you open the box.
Beats Studio Pro: Build Quality
At this now mid-range price, (which feels weird to type, but given the AirPods Max retail for $200 more, the mid-range this bracket has become), there are some very well-made headphones that you can buy; alas, the Beats Studio Pro aren't quite up to scratch. From the moment you pull them out of their strange carrying bag, which we'll touch on later, they feel wibbly, wobbly, plasticky, and rattly. They unfold with two uncomfortably sharp 'clicks' as the earcups swing downward into position, and sliding the earcups down to accommodate your head feels tight in all the wrong ways.
Grab them by the cups and give them a quick shake, and the whole headset rattles like it's full of bolts — $350 worth of headphone these do not feel. The ear cushions are thin, and while the new synthetic leather that covers the earpads is nice and soft, the pads themselves have little memory or softness. The silicon-lined headband across the top feels good, however, although it is a little thin.
The whole thing feels just like the old pair, which were hardly the best-built things on the planet. The trouble is that there have been some incredibly well-made headphones since then that make the Studio Pro feel like plastic audio toys. I do not feel confident just tossing them in a bag as I might with others; although part of that might be down to the new carrying… bag? Pouch? Thing? All things said this is not a hard case like you might find elsewhere, but a soft case that just about fits the headphones inside.
The case is, in my eyes at least, a downgrade from the last pair. While the pill-shaped hard case of the Studio3 was a strange shape, at least it was hard enough to give you some kind of peace of mind when you're putting them into a bag. This new soft case is a lot less confidence-inspiring, and getting the headphones in is a lot trickier because getting the case open far enough to slip the folded set in is a lot harder than it should be. Compared to the AirPods Max case it's better, but when compared to the now industry standard hard case that you get with pretty much every other pair of Bluetooth over-ears, this is a bit rubbish.
Beats Studio Pro: Comfort
For me, the Beats Studio Pro aren't particularly comfortable. The biggest issue is the clamping force, or the amount that the headphones press on the side of your head in order to stay on. Other manufacturers have managed to nail it down, but it seems to be something that continues to elude Beats, and, to some degree, Apple as a whole. They are too stiff, and on my larger-than-average bonce, press far too much on the sides of my head.
Thankfully, the earcups and their pads are large enough to wrap around your ears, so the clamping force isn't transferred there. The pads, however, like I said before, aren't particularly nice to have around your ears. The cheaper foam compresses too much, and after a short time you can feel the plastic underneath start to creep through and press around your ears with that hard clamping force.
Finally, that silicon pad on the headband is too thin and transfers any grease you might have atop your head into a thin layer of unsightly goo. All mixed in together, the thin headband that hangs on your head, the tight clamping force, and the too-soft earpads all add up to a very fatiguing pair of headphones that will soon cause some discomfort while you're wearing them. At least they don't come off with some vigorous headbanging, which is always a bonus.
Beats Studio Pro: Features
Beats has taken some of the features from the old pair, and added in some new ones. This is where things start to look up for the Studio Pro, with some cool extra features that are now industry standard. I'll start with the improved noise canceling, powered by Beat's new proprietary chip — and yeah, it's good. It blocks noise and does so with little issue. The noise canceling is improved over the last pair and is solid. One promise? Fulfilled. There is a little weakness in the top end, with some higher frequency noise allowed into the headphones, but most noise-canceling systems suffer from this so we'll let the Studio Pro off.
Also added to the suite of features is a transparency mode, and it's pretty good. Switch it on, and the mics usually used for noise canceling are reversed and feed noise from the outside directly to your ears. Double-click the power button, and the noise canceling is turned off and transparency mode on. Useful, quick to activate, and helpful. Nice.
Siri is built in as well here, allowing you to activate the voice assistant on Apple devices with the customary 'Hey,Siri!'. It works! There's not much else to say about it beyond that — you can use her to start a timer, turn the lights off with your headphones on while you read, or skip, pause, and play tracks without pressing any buttons.
To change the volume, however, you can press the two very clicky buttons on the side of the headphones. Now, I'm generally in favor of more physical buttons on my tech devices, and I'm happy to see them here; but I wish they were implemented better. They work fine, pausing, playing, and raising and lowering the volume with a quick click, but they sound horrible. Click the buttons while they're on your head sends a 'cloink' that reverberates around your cranium, making you wince every time you use them. It's super unfortunate because again, I usually love on-headphone controls. Just not these ones.
There is some more good stuff to help you forget about the deafening buttons, however. One is the new (finally) USB-C port at the bottom of the right earcup. That's used for charging the headphones, but also to use the internal DAC with USB audio. That means you can listen, wired, to 24Bit/48Khz music over a USB cable, using the DAC inside the headphones. It works fine but strangely, doesn't offer much of a tangible difference in audio quality. If you really want to see what the new sound architecture can do, then you'll want to use the 3.5mm headphone jack on the left earcup. This will bypass the internal DAC and let you use your own — it's a nice feature and also means that you can use the headphones when they have run out of battery juice.
Those batteries will last you around 40 hours with the ANC turned off, which is about par for the course nowadays. Charging will take a few hours, although a quick ten-minute charge will give you four hours of playtime through Beats' Fast Fuel tech.
Also new on board is adaptive spatial audio, which is easy to activate and deactivate on an iPhone — just tap the volume icon in the control center and the toggle is at the bottom of the screen. It's fine, and makes the music or the content you're watching sound like it's coming from all around you to some degree. For music not recorded with Spatial Audio in mind, however, it can thin out the sound and make it sound tinny and irritating, so it's worth turning it off.
For movies on an iPad, it's great, however, and Spatial Audio mixed music works fine, if you like its slightly artificial feel. The issue is the head-tracked Spatial Audio; it doesn't sound good, and it doesn't feel good. On the AirPods Max the fading feels natural if a little unnerving, here it feels more like flicking a left-to-right switch, panning the sound abruptly from ear to ear. Just turn it off, it's a gimmick that doesn't work here.
Beats Studio Pro: Sound
Beats have become known for a very particular sound; one that relies on the bass frequencies to provide boom and mass to music, almost to the point of parody. More recently, however, that sound signature has been subdued a little, with more space for the other parts of the music to breathe and really let loose. Not so here — although there are new problems.
Beats say there is a new sound signature using brand-new drivers that apparently reduce distortion, even at high volumes. They have done that; there is little distortion as far as my ears can detect. The problem instead revolves around a thin mid-section, emphasized mid-bass, and a sibilant high end.
Take Kvelertak's Dendrofil for Yggdrasil for example — an energetic track that needs some mid-range to really hit home. Instead, the harsh symbols pervade over the top of everything else, and the emphasized mid-bass blends the less present mids into a cacophony of distorted guitars, kick drums, and screamed vocals. It's a bit of a mess, and an unfortunate one considering how strong the recent Beats Studio Buds + were in this area. If you like to listen to your heavy music with a healthy side portion of over-present bass guitars, shrill guitar solos, and tinkling hi-hats to the point of a headache, then you're in luck.
Of course, for Hip-Hop they perform a little better. Kendrick Lamar's DNA is a particular highlight, with the bass line booming and Kendrick coming through over the top. Is this performance better than other headphones out there, however? No. Not at all, in fact — there's an unfortunate lack of sub-bass here that takes some of the shake from proceedings and leaves the track feeling a little hollow and empty. Equally, those sibilant highs come back to lend more of their fatiguing energy to the track. It might be stronger at Hip-Hop than anything else, but there are still significant problems here.
TOOL. Stinkfist is a weird track smothered with layered guitars, polyrhythms, and ethereal vocal lines that can confuse even the most proficient of sound systems, and here, it's another mess. The whole track mixes together in a blender of sound, with no great separation between any of the instruments. While you could never call TOOL delicate, the Beats Studio Pro struggle to handle them with any kind of proficiency.
Finally, some jazz to wind down to. Charle's Mingus' Goodby Pork Pie hat is a chill classic and should let the Beats Studio Pro find a little more of their stride. You know what? They almost do. The sax is every bit as smooth as it should be, while the soft drums in the background effortlessly keep the whole ensemble in check. Those hi-hats are still a little too emphasized, but a little less so than in the other tracks. The piano is placed well, if a little far back in the mix as those lacking mids come back to bite us. I never thought that Jazz would be the best way to experience a pair of Beats headphones, but here we are.
In all, the sound profile and performance of the Beats Studio Pro leave a lot to be desired, and it feels strange. That lack of sub-bass and mid-range frequency response really hurts proceedings, and the over-emphasized mid-bass and highs do little to make things feel any better. Let's put it this way — if I'd paid $150-$200, these would be less of an issue. But at $350, these have to be held to a higher standard, and they simply don't match up.
Beats Studio Pro: Competition
There is oodles of competition for the Beats Studio Pro that you should probably look at instead. The Sennheiser Momentum 4 sound better and have better noise canceling, and you can find them for $40 less. Heck, the old model Sony WH-1000XM4 sound better and you can have those for even less if you look around hard enough.
Spend a little more and you can get the Bose QC35 which have better noise canceling and a less uncomfortable sound signature, and then go even further and you can land yourself a pair of AirPods Max. Unless you want that Beats logo on the side of your head, you should be looking elsewhere.
Beats Studio Pro: Should you buy them?
You should buy these if:
You should not buy these if:
You want good-sounding music
You want something that feels well built
You want a good carrying case.
Beats Studio Pro: Verdict
I'm a little saddened by the Beats Studio Pro. Beats had the opportunity to make something from the ground up, with a new design, new sound profile, more new features, and still at a good price. Unfortunately, the Beats Studio Pro trip over at almost every hurdle, and end up trying to sell what feels like a $200 headset for around $150 too much. For the price, the Beats Studio Pro are not a good pair of headphones — and that really hurts to say.
Despite the positive influence of the Beats Studio Buds+, the Beats Studio Pro feel like the death rattle of a dying brand, one that won't do anything all that new in the risk of overshadowing its perhaps more marketable cousins. And that is a big shame.
An unfortunate misstep
The Beats Studio Pro are an ok $200 pair of headphones, but sold at $350 they have to be held to $350 standards. They don't sound good, they don't feel good, and while they look nice they simply aren't worth their asking price.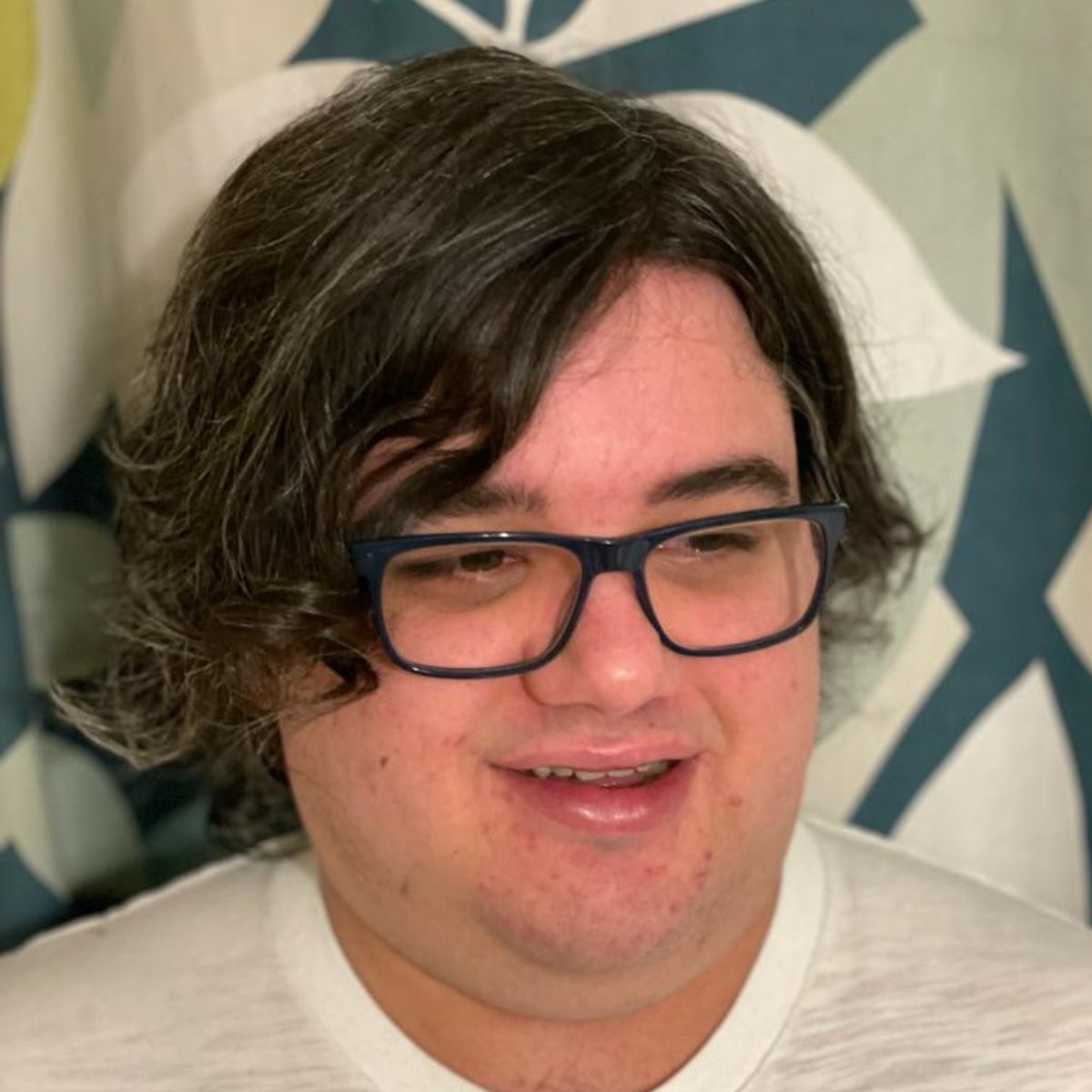 As iMore's Senior Staff writer, Tammy uses her background in audio and Masters in screenwriting to pen engaging product reviews and informative buying guides. The resident audiophile (or audio weirdo), she's got an eye for detail and a love of top-quality sound. Apple is her bread and butter, with attention on HomeKit and Apple iPhone and Mac hardware. You won't find her far away from a keyboard even outside of working at iMore – in her spare time, she spends her free time writing feature-length and TV screenplays. Also known to enjoy driving digital cars around virtual circuits, to varying degrees of success. Just don't ask her about AirPods Max - you probably won't like her answer.