Improving on (almost) every aspect of the original buds, the Beats Studio Buds Plus bring improved sound, a robust feature set, and ANC to go with the cool new color options. There is a price hike over the last generation, but you're getting enough extra to warrant it.
Pros
+

The buds are still absolutely minuscule

+

Well-detailed, neutral sound but doesn't skimp on bass

+

Impeccable battery life
Cons
-

Noise-canceling could be better

-

No wireless charging
You can always trust iMore. Our team of Apple experts have years of experience testing all kinds of tech and gadgets, so you can be sure our recommendations and criticisms are accurate and helpful. Find out more about how we test.
It's been two years since Apple and Beats released the Beats Studio Buds, a pair of tiny earbuds that looked and sounded pretty good for around $150. Now, as everything becomes more expensive, so too have the Beats Studio Buds, with a new version named the Beats Studio Buds Plus hitting shelves. Imaginative name aside, Apple tells us that they're a significant improvement over the previous pair – and you'd hope so, for $20 more.
But with a notable price bump, just how much better than the old buds are the new Beats Studio Buds Plus, and how do they stand on their own in a market that is now absolutely loaded with competition – not least from Apple and Beats themselves?
Beats Studio Buds Plus: Price and Availability
You can pick up a pair of the new Beats Studio Buds Plus for $169/£179.99, and you'll find them in all the same places you found the originals. That includes the Apple store, as well as all your favorite retailers like Amazon and Best Buy. If you're in the US, you'll be able to nab a pair today. If you're in the UK, however, you have a little longer to wait — June 12 is when you can order them, and then they'll ship starting June 13.
That price is an interesting one. You could never expect them to stay the same price as the previous pair, given how everything else has gone up in price along with them and new features are introduced. A $20 price increase in the US is nothing to be sniffed at, however, and a £40 increase in the UK stings a little more than it perhaps should. It makes their main competition, in terms of features and price, Apple's own AirPods 3 – and while these are technically more feature-rich, we suspect that some users will now be swayed by the AirPods name.
Will we now see a price decrease with the old version? It's likely at standard big box retailers that they will be reduced after the release of the Plus version – although, if you buy most of your stuff from the Apple store, then the likelihood is that the old model will no longer be sold. These will be your only option.
Beats Studio Buds Plus: Design
If you buy the Black & Gold version of the new Beats Studio Buds Plus and put them next to an old black pair, it's likely you'll find yourself wondering, "where on earth are all the changes?" The case looks the same, the buds are almost identical looking, and besides the colors, there don't seem to be many differences, if any at all.
There are some key things of note, however; not least of all the color options. Now, instead of the six colors that the originals came in, there are only three color options. There's a rather fetching Ivory, which I'm reviewing here, a Black & Gold option, and finally a transparent version. The latter option seems to ape the finishes of Nothing's products, letting you get a good look inside at all the internal components of the buds and the case. Of course, they're an Apple product – so there won't be any of that brittleness that comes with those old crystalline Xbox controllers from 2003.
On the note of that case, and while it hasn't changed much since the last one, it's still one of the best out there. It's super slim and slips into a pocket like no other case out there, it's curved and almost pill-like in shape, and crucially doesn't dig into your leg if you're wearing skinny jeans. No, the design hasn't changed – but if it ain't broke, don't fix it.
The buds themselves look the same on the surface, too. They're still the same, slightly oddly shaped buds that lack the stems of many of their competitors, like the AirPods. They sit comfortably within the ear, and they don't stick out too much. They blend in almost perfectly, unless you get a color that stands out from your skin.
Look a little closer and there are some changes here. The most noticeable is the button – the little clicker is still there, but with some changes to the surface. Instead of being the entire top edge of the earbud, the button is now inlaid into the bud, with a vent around the outside to let some more air in (and out). It's still easy to press and remains one of the best earbud control methods, and it's one of the easiest ways to tell if your bud is one of the newest models or the one from 2021.
In line with the venting around the button, there are now more vents around the outer edge of the buds, allowing, again, for more airflow. This should allow the driver inside to breathe better, giving you better bass response and a slightly wider soundstage. We'll find out if this has worked later, but it goes to show that these are more than just a quick update from the old pair.
One of the big changes that Apple is keen to mention is the addition of another silicon ear tip option – a 'small' one. This means that a wider range of fits is possible, making an already very comfortable bud even more comfy to wear for more people. I didn't need this tip option, but it's good to know it's there for people who need it. They'll blend into your ears if you wear them for long periods, with no discomfort from the tiny buds in my experience over a long workday.
Beats Studio Buds Plus: Features
It's with the feature set that the Beats Studio Buds Plus really show where all the effort has gone in, with some neat extras over the old version.
First on the list is the active noise canceling (ANC) feature, carried over and vastly improved over the last pair. Let's get one thing out of the way first: it's not game-changing. It's better than the version that came on the first Beats Studio Buds, yes, but it's not going to hold a candle to the likes of the AirPods Pro 2.
They also don't cost more than $200.
The Buds Plus manage to block enough noise that your commute is going to be a little less stressful, with a definite focus on the low-end frequency range rather than the higher stuff. Rumbling bus engines and trains are going to melt away, but screaming children at the train station will be slightly more noticeable. It's noise-canceling, and it cancels noise – but pay more, and you'll find options more capable at blocking out the external world.
That noise canceling, unfortunately, is not adjustable, with only one level available in the settings. This isn't too surprising, but given the Sony option, the Linkbuds S, do it, it would be nice to see these guys do it. You can switch it off entirely, or activate the transparency mode so that you can chat with the bus driver and buy your ticket, or grab that coffee from Starbucks without having to slip the buds out of your ears.
Given it doesn't claim to be smart or clever with different levels of transparency or anything like that, it works remarkably well, letting voices be heard over the surrounding din. This feature was entirely absent from the old model, so it is really nice to see it here, especially when it performs as well as it does.
The mics that are used for the transparency mode as they play you the outside noise are the same mics used for calls and video conferences when hooked up to your computer. They sound, I am told, good. You will be heard by the people or person you are talking to, and there will be no issue with crackling or interference. Clear and confident are the operative words here. I am told there was a little wind noise when I used them out and about, but nothing that made conversation impossible. And it was a windy day.
You can now also use Find My on your iPhone to find the buds if you misplaced them around the house, or leave them somewhere. This isn't as intelligent as with other Apple products such as with the AirPods Pro 2, but it's a nice feature. It remembers where it last saw them, and then guides you to where they are. Interestingly, this feature also carries over to Android, which is good for lovers of the little green robot.
To see how it worked, I had someone hide my buds around my house, and then used my iPhone to try to find them. I hit the Find My button in the settings menu on my phone, only to find out it gives you more of a general location, rather than a more detailed one. There is a button that plays a sound, which helped me find them nestled in between two cushions. It will also play out of either earbud, so if you drop one it makes it a little easier to find while scrabbling around on the floor like a nutter.
Also new on board is Spatial Audio, although it's not the smartest version of the standard. There's no head tracking or personalized Spatial Audio, so you're going to get the most basic, rudimentary replication of Dolby Atmos. That doesn't mean it doesn't work – it widens the soundstage and makes the music feel more spacious, but it won't follow your head if you pan around, and you can't run any setups to make the sound better. It's nice to have, however, and stacks another thing above the old version.
Within the settings app on your iPhone, you can decide how you'd like the Beats Studio Buds Plus buttons to function. The buttons are easy to use, and offer a press-and-hold customization option to add additional functions beyond a single press. That could be to switch between the noise canceling options above, activate Siri or another voice assistant, or assign either side to volume up or down. It works great, and because they're buttons, there are fewer accidental presses to get on your nerves.
Beats Studio Buds Plus: How do they sound?
Having a cool feature set is good and all, but if they sound rubbish, then you're never going to want to pick a pair up. Thankfully, the Beats Studio Buds Plus are an enormous improvement over the previous version, with some really impressive musicality and low-end reproduction.
Weirdly for a pair of Beats headphones, the older versions were set apart by their neutrality in sound profile — unusual for a brand that's made its name with booming low-end bass. That same neutrality remains here, but it's been cleaned up, and thickened with extra attention on that bass, which has been given room to breathe. It means that the buds now sound more alive, more fun, and crucially, more premium.
Maybe this comes from the new transducers that have been packed in, or maybe it's the increased airflow that the increased venting on the outside allows for, but these sound leagues better than the older pair. Where the old ones were 'inoffensive', these actively engage the listener with more of pretty much everything, albeit done with enough restraint to not undermine the intent of the original recordings.
Strap in for Metallica's Lux Æterna, and you'll find yourself in the center of one of metal's most popular bands. There's a thickness to the distorted guitars that some buds struggle with, while not making things feel boomy and overdone. It's restrained in all the right places, putting emphasis on all the important parts of the ensemble. Lars' drums thunder in the background, each hit of the bass drum punchy and thick. The high-end detail remains impressive too, the cymbals crashing and resonating with all the attack they need. Vocal reproduction is great, as Hetfield shouts almost in your ear – it's a properly impressive performance and stomps all over the last pair.
Time for something that the Beats were originally designed for – some hip hop. NWA's Express Yourself jumps as if it were playing from a boombox. The bass line really impresses, with more musicality to it than the previous version of the Buds, as the group's crystal clear rapping layers over the top. There's great separation to each element of the track, from the bells to the drum beat to the samples.
Chet Baker arrives with That Old Feeling, and things get a little jazzier. This is an older recording, but it's spacious, wide, and the perfect test for the articulation of the Beats Studio Buds Plus. They keep up magnificently, the ride cymbal layering perfectly with the piano line, neither taking over at any point. The trumpet bursts into life, and you can hear every nuance of the instrument as it's played, and Chet's vocals are smooth like butter.
There is perhaps a little missing in the upper mids, as I discovered while listening to choral music, notably Handel's Messiah Part 1, No.7. There's still plenty of weight to the strings, but some of the vocals get a little lost amongst each other. This is a tricky thing for even more expensive headphones to replicated properly, but it is still worth noting.
The audio performance is impressive, and while it might not be quite up there with something more expensive, it is plenty more than adequate. I really like it personally, as it's restrained enough to not be obnoxious but thick enough to be fun and engaging. Reference headphones these may not be, but you'll have a very enjoyable listening experience nonetheless.
Beats Studio Buds Plus: Battery life and longevity
The previous version of the Beats Studio Buds weren't spectacular in the battery life department. They'd last you (with the ANC off) 24 hours in total – 8 hours coming from the buds, and 16 hours coming from the case. Now, however, with ANC off, the Beats Studio Buds Plus will last 9 hours out of the case, which itself has been upped to 27 hours. Total battery life has been made 36 hours, which is plenty of battery for almost every trip that you could take them on. It's more, in fact, than Beats own Beats Fit Pro, which top out at 30 hours total – and cost $30 more. Not bad at all.
In my experience, the buds last a little less than advertised, but that's to be expected when you use the ANC and anything above mid-volume. Having said that, I managed to pull around 6 hours from them, which remains respectable at the volume levels I enjoy my music at. It's still excellent battery life – and if the buds die, slip them in the case for five minutes for an extra hour of playback with ANC off. Fully charging the buds in the case will take around 2 hours.
Alas, unlike the AirPods 3, there is no wireless charging, MagSafe or otherwise. Given that some competitors from the likes of Sony can, it is a slight omission – although its likely absent so as not to step on the toes of the Beats Fit Pro. A connection charges them up, however, so that keeps them good and modern.
Beats Studio Buds Plus: Competition
This is where things might get a little dicey for the Beats Studio Buds Plus; there are some excellent options at similar prices if you're looking for in-ear wireless earbuds.
The first and most obvious are the AirPods 3, which cost around the same as the Beats Studio Buds Plus. As with the older Studio Buds, given the feature set and similar price, the Beats Studio Buds Plus are the option to go for here. You may not get personalized spatial audio, but you do get ANC, that Transparency mode, and much better sound quality. They even pair up to your iPhone with the same magic as the AirPods. The best bit? Even with a price hike, the Beats are still cheaper. No. Brainer.
Where things get a little trickier is with the Beats Fit Pro. They're technically the big brother of the Beats Studio Buds, and cost more, but this new version of the Studio Buds make the Fit feel a little outdated. The case continues to be a better form factor, the buds are more comfortable, and there's an argument to be had as to whether the new Buds sound better. With the Fit Pro there is personalized Spatial Audio and adjustable noise canceling as well as ear wings to keep them in place during exercise – but are they worth the extra $30 over the new Buds? If you go to the gym, then maybe, but it's a difficult extra to justify.
Beyond the Apple-owned stable, there are some other options. Sony's Linkbuds S have come down in price now, so they are a little more affordable than the new Buds, but they don't sound anywhere near as good. They also feel a little cheaper, and the ANC isn't quite as good. Instead, the Lypertek Z5 are an excellent lower-cost option that sound really good, and feature solid noise canceling. The App, however, is dreadful, and the case is less comfortably shaped.
Beats Studio Buds Plus: Should you buy a pair?
You should buy them if:
You want something truly tiny
The new Beats Studio Buds Plus are some of the smallest buds that you'll find, and it goes some way in making them super comfortable for longer periods of time.
You need something that's going to last a long time
The battery life here isn't just an upgrade on the last pair – it's now properly excellent. These will last your commute (and more) with no problem.
You like a balanced sound profile
The new Beats Studio Buds sound far better than the old version, with a much thicker and more well-rounded sound profile. You might find better earbuds for more money, but these sound excellent for the price.
You shouldn't buy them if:
You want to block out all the noise
The noise canceling on the Beats Studio Buds Plus is fine, but it's not incredible.
You're all in on Spatial Audio
Spatial Audio is present here, but it's not quite as impressive as with other personalized options.
Beats Studio Buds Plus: Verdict
They might look the same, but there are some improvements across the board that make the new Beats Studio Buds Plus a much better option than the old version.
The sound is the biggest thing for me – things are brought in closer, to make you feel like you're deeper in the now widened soundstage. The overall audio profile itself has been refined as well, making them a much more engaging listen. They are, without a shadow of a doubt, much better than the original model.
There is some stiff competition out there, but the new Studio Buds Plus put up an excellent fight, leaving them very much towards the top of the mix. The ANC could be better and it would have been nice to see a new design, but they're still worth every one of the $169 that Apple wants for them.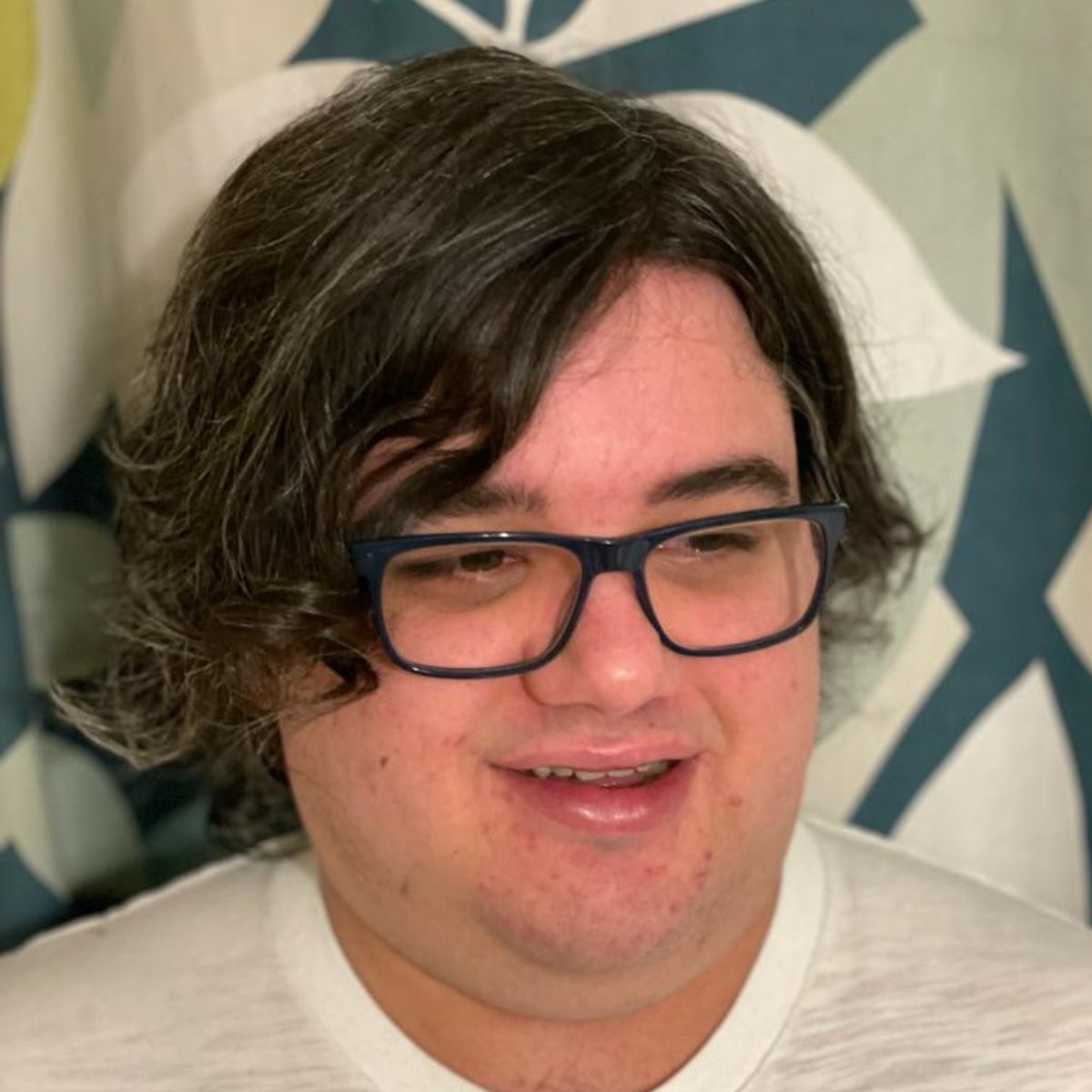 As iMore's Senior Staff writer, Tammy uses her background in audio and Masters in screenwriting to pen engaging product reviews and informative buying guides. The resident audiophile (or audio weirdo), she's got an eye for detail and a love of top-quality sound. Apple is her bread and butter, with attention on HomeKit and Apple iPhone and Mac hardware. You won't find her far away from a keyboard even outside of working at iMore – in her spare time, she spends her free time writing feature-length and TV screenplays. Also known to enjoy driving digital cars around virtual circuits, to varying degrees of success. Just don't ask her about AirPods Max - you probably won't like her answer.