The Focal Bathys are an incredibly expensive pair of over-ear headphones, but for the price you couldn't really ask for much more.
Pros
+

Super Comfortable

+

Sound incredible

+

DAC mode is brilliant
You can always trust iMore. Our team of Apple experts have years of experience testing all kinds of tech and gadgets, so you can be sure our recommendations and criticisms are accurate and helpful. Find out more about how we test.
You want to know what's fun about testing headphones? Beyond the part where you, you know. Use lots of headphones. It's seeing different companies' design perspectives, and what they view as the most important part of the headphone experience. This is perhaps at its most interesting when you look at the most expensive Bluetooth headphones that you can buy – how do companies justify your, on occasion, close to $1000 purchase?
Perhaps it's best to think of these things like expensive cars. On the one hand, you've got companies that want to make the most luxurious cars possible. Exotic materials, rich leathers, and sumptuous carpeting. The likes of Master & Dynamic and Bang & Olufsen might fit into this bracket – otherworldy headphones that would fit into the runway at a fashion show. They look and feel good, but they don't perhaps sound as good as other options. Like many a luxury car, they put looks, feel, and comfort in front of raw performance. The Rolls Royces of the headphone world.
Then you've got the sports car and supercar manufacturers – the Porsches and the Ferraris. Companies that want to make their headphones still luxurious, but might forgo the same amount of leather and metal so that they can pack them full of performance. The Bathys, from French audio gurus Focal, are just this kind of headphone – and they're pretty special.
Focal Bathys: Price and availability
The Focal Bathys are not cheap – even remotely. They're not the most expensive Bluetooth headphones that you can buy, but they are treacherously close. A pair of the French monsters will set you back $799/£699, which is obviously a lot of money.
Now, whether they're worth that to you is entirely up to your sensibilities – but if you're looking for some incredible Bluetooth headphones, then these are the way to go.
As for where you can get them, you'll be looking at Amazon or a dedicated HiFi store. That is a little restrictive perhaps, but what's worth searching for is often worth buying.
Focal Bathys: What I liked
Let's start from the moment you pull them out of the box. The hard case they come with is amongst the best in the game – it has a cool, mottled pattern on it, and it's thin enough that I'm confident it will fit into most backpacks. Crucially, it's much better than the suede, microfibre-lined thing that comes with the AirPods Max. It's thinner than its competition as well, like the hard case that comes with the Master & Dynamic MW75, so it's a little more portable. Inside, the top is a section for the cables that come in the box – a USB C to USB C cable, and a 3.5mm headphone cable for plugging it into a separate DAC. Below, the headphones sit nestled safely, the earcups swiveled around so that they fit perfectly.
Focal Bathys specs
Price: $799
ANC: Yes
Bluetooth version: 5.1 with multipoint support
Codecs: AAC, aptX, aptX adaptive, SBC
Bitrate support: 24bit/192KHz (in DAC mode)
Battery life: 30 hours with quick charge

Taking a closer look at the headphones, they are a work of art. I've always glanced at Focals overhead headphones with jealous eyes, their mad French design a key highlight and subject to much of my envy. It's the pattern of dots and circles that surround the center of each cup that does it for me, and then the glowing Focal logo in the middle seals the deal. The headband is a mixture of velvety soft leather and smoother leather across the top, all padded to make them more comfortable.
Back to the earcups, and the earpads themselves elevate the comfort to 'all day wear levels'. They're soft, covered with leather, and the memory foam within is equal parts squishy as it is firm, keeping them planted over your ears. I've taken to wearing them all day while I work, and the considerable weight of the headphones soon melts away.
The good stuff continues – physical controls. Oh, how I love physical controls. No messing around with a touch panel, worrying that you're going to get something a little wrong and end up deafening yourself with a sudden volume increase or annoying accidental track skip. Just buttons and switches. They are all easy to locate, if a little small, and click satisfyingly when pressed. Lovely.
Once they're turned on and connected to your devices, you can play with the app – and a solid app it is too. It's not quite as in-depth as perhaps Sony's app is, but it gives you noise canceling options, sound profile, and equalization options, and will even tell you the tech (such as APTx) that's being used to stream your tunes. Nice for the nerds out there. Like me.
Once you've finished mucking about there, you can finally get to listening to some music, and you'll be very glad that you did. Spinning up Focus's Sylvia, and you're transported back to the seventies when flares and jazz-fusion guitar solos were played by Dutch madmen. They invite you to turn the volume up – not because they're too quiet, but just because they want to give you more. More of everything – there's some truly incredible bass extension here, and lovely, thick mids covering all the right bases in the three-and-a-half minutes of Jan Akkerman's addictive guitar noodling. There's perhaps a little detail missing in the hi-hats and the top ranges, but at that point you're nitpicking. These are super dynamic headphones, with plenty of 'get up and go'.
Switch over to something with even more bounce and you'll find them equally as engaging. You can hardly call Disturbed's Down with the Sickness a HiFi track, but the Bathys relish the opportunity to get you to headbang. The distorted guitars are every bit as crispy and crunchy as you might want, with plenty of separation from the rest of the ensemble. The kick drum pummels you in just the right way, and there's a rumble that gets you moving unlike much else. Focal has transferred its expertise in making some truly spectacular wired headphones to the wireless space – and we're the sole benefactor. OO AHAHAHAH.
Finally, giving them the opportunity to wind down rewards you with something special – an incredible soundstage for close-backed headphones. Sarah Vaughan at Mr. Kelly's stage jazz club version of Willow Weep for Me is an all-time great, and the Bathys do a spectacular job of placing all the instruments around Vaughan. It's like being at Mr. Kelly's, part of the audience – except you're sat directly in front of the stage. Vaughan's crystal voice layers perfectly over the rest of the ensemble, with clarity in spades and wonderful control. They are just as good at laid-back as they are at ridiculous 90's Nu-Metal nonsense, and that is a lot of fun.
To give the last track more of a chance I plugged the headphones into my Hi-Res audio player, and turned on the DAC mode. Accessible with a small switch on the right earcup, the DAC mode uses an internal USB digital-to-audio converter to play music up to 24bit/192Khz, and does so with aplomb. There's a little more detail and a little more dynamism. As an all-in-one package for the traveling audiophile, these are the only option.
Focal Bathys: What I don't like
You know, what I don't like feels a little disingenuous with the Focal Bathys – because I like pretty much everything. Perhaps the only thing of note is the noise-canceling performance, and even the worst you could say of it is that there are perhaps one or two headphones that do it better. Will it block out an AC unit in the office, and some traffic on a busy street? Absolutely. Will they do it as well as AirPods Max or the current class leader, the Sony WH-1000XM5? No, they won't. And while that might make the $799 price tag sting for just a second, you'll slip them back on and be transported to the world of the music that you're listening to and forget all about it. And honestly, with headphones, that's probably the most important thing.
Focal Bathys: Competition
There are perhaps more competitors to the luxury headphone crown than ever now. The Bang & Olufsen H95, which feel and look like a Rolls Royce (didn't think I'd forget the car thing did you?) are around the same price, and while perhaps more luxurious feeling, they aren't as sonically proficient. The Apple AirPods Max lose it in every way other than noise canceling, but they cost substantially less (which isn't something I ever saw myself typing, but there we go), and the Master & Dynamic MW75 bring the luxury and a slightly reduced price tag but lack the DAC mode and sound quality.
Really, overall, it depends on what you want in a pair of over-ears. If you want the best-sounding Bluetooth headphones, you may well have just found them.
Focal Bathys: Should you buy these?
You should buy these if:
You want the best-sounding Bluetooth headphones
You want something that looks different
You're going to be plugging them in, like, ever
You shouldn't buy these if:
You want class-leading noise canceling
Focal Bathys: Verdict
Beyond the slightly subdued noise canceling performance (which I need to reiterate is good – but there are better), the Focal Bathys are almost perfect. They're incredibly comfortable, they look and feel great, and they sound phenomenal. While expensive, I don't think you can hold the price against them – considering the amount of performance you get here.
French audio perfection
The Focal Bathys are some of the best-sounding Bluetooth headphones you'll slip over your ears, and they'll look great while they do their work. Just be ready to drop a large price to get hold of a pair.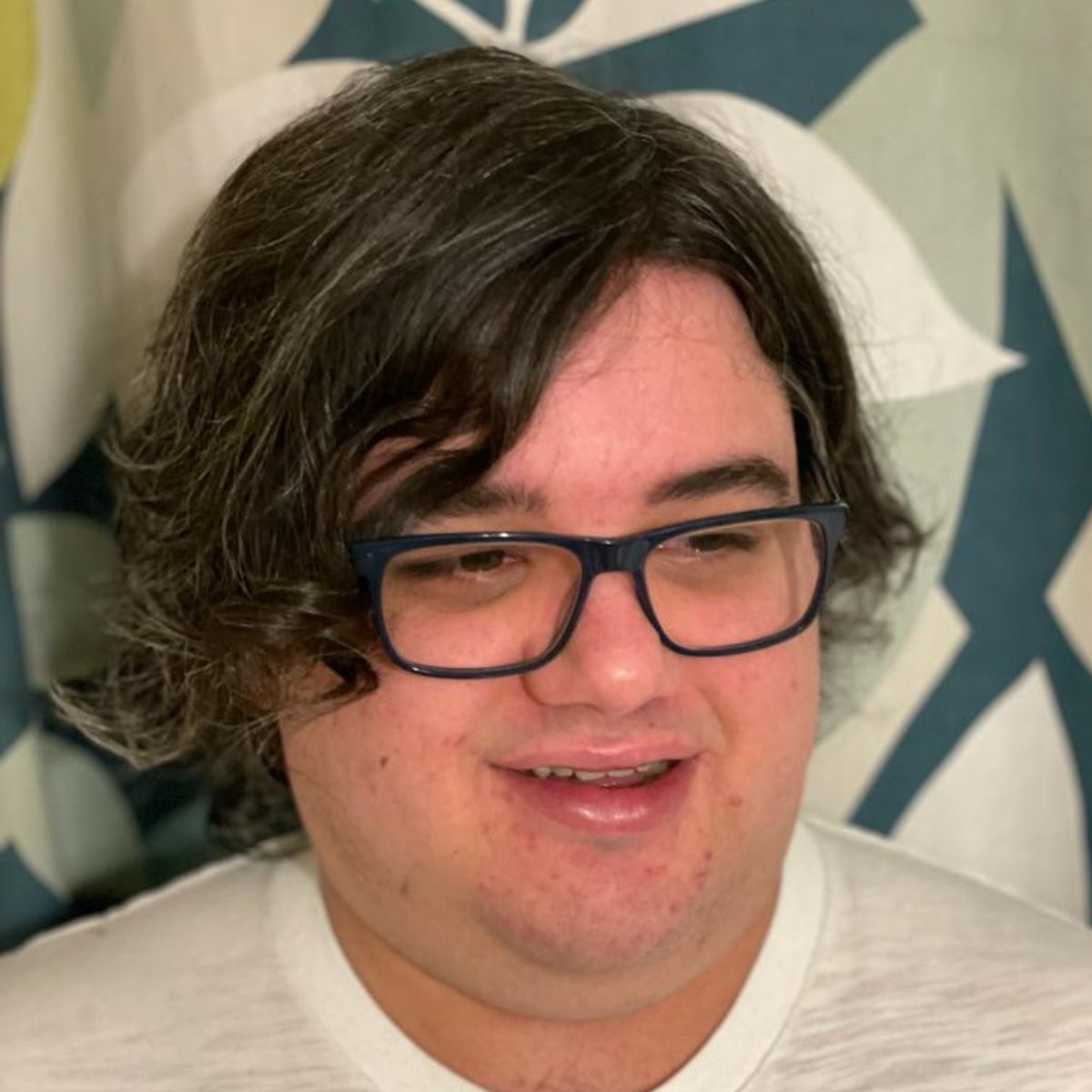 As iMore's Senior Staff writer, Tammy uses her background in audio and Masters in screenwriting to pen engaging product reviews and informative buying guides. The resident audiophile (or audio weirdo), she's got an eye for detail and a love of top-quality sound. Apple is her bread and butter, with attention on HomeKit and Apple iPhone and Mac hardware. You won't find her far away from a keyboard even outside of working at iMore – in her spare time, she spends her free time writing feature-length and TV screenplays. Also known to enjoy driving digital cars around virtual circuits, to varying degrees of success. Just don't ask her about AirPods Max - you probably won't like her answer.