I gave my AirPods a spring cleaning with this new Belkin kit — and you should too
Get your AirPods sparkling clean and sounding their best.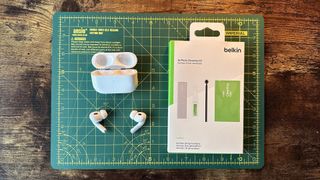 (Image credit: Gerald Lynch / Future)
You may well have the best personal hygiene of anyone out there in the world, but unless you're some sort of cyborg, your ears will be home to wax and bacteria. That's fine, it's natural! But you might not want that gunk to build-up on (and in) your AirPods. That's where Belkin's new AirPods cleaning kit comes in.
First though, some background. Cleaning your AirPods (or any in-ear buds, really) on a relatively regular basis is important for two reasons. First of all, it'll help slow the spread of bacteria into your ear. Your ears, generally, are pretty good at self regulating the buildup of bacteria and moisture that occurs in your ear canal, but your gadgets don't have a natural immune system to fight back, and so overtime the gunk on your buds can get pretty gross — and even potentially infectious. That's particularly true if you're one of the many people who workout with their AirPods in, when sweat exacerbates the problem.
Secondly, it can in some cases help to improve the audio performance of your AirPods too. The tiny speaker mesh over the openings on the AirPods can get clogged up over time with tiny particles of wax from your ear, and if not looked at with some regular maintenance, can affect the audio that reaches your cochlea, the hearing part of your inner ear.
How it works
So the new Belkin AirPods Cleaning Kit addresses all that with a simple four-part toolset that makes your AirPods as good as new. The main three parts are a small plastic vial of wax softener, a thin scrubbing brush, and a firm cleaning gel. Plus, there's a simple microfibre cloth for drying everything off afterwards. The kit is intended for use with the 1st, 2nd and 3rd generation AirPods, rather than the AirPods Pro or AirPods Pro 2 which have their own soft tips to contend with. But removing the tips should give you access to the same ports to clean too — though note it's not recommended by Belkin. Remember also that Apple has tight guidelines on how best to clean your AirPods, and if you damage them with some DIY tinkering, you run the risk of voiding your warranty. I did it with my Pro 2 buds however, and have had no problems.
It's easy to work with. Working on one AirPod at a time, pop the cap off the wax softener, and squeeze two drops into the audio opening on your AirPod — the bit where the sound comes out — and then wait a minute. This gives the wax softener time to break down any build up of junk on the AirPods. Once the minute is up, turn your AirPods over so that the opening is pointing downwards, and give them a gentle tap to remove any remaining liquid.
Next take the scrubbing brush, and gently flick away at the same spot you put the wax softener in for 30 seconds. You don't want to do this forcefully or dig into the AirPods as it can damage internal elements — you just want to brush away any surface material that's been freed up by the wax softener.
Now comes the fun bit. The cleaning gel is a bit like the gooey balls you use to clean dirt out of the hard-to-reach places on a keyboard. Roll it up, and then gently dab it on the AirPods, which should then pick up any remaining debris the brush couldn't get at.
You might need to repeat the steps a couple of times for each AirPod to completely get them cleaned up depending on how tidy they were in the first place, but after that you should be good to go. Give the case and the AirPods one final wipe and you're finished.
Satisfyingly clean
I was pleasantly, slightly disgustedly, surprised at how much debris was removed by the kit, and though it didn't make a huge amount of difference to the sound of my AirPods overall, I was still reassured to know that any potentially harmful bacteria had been reckoned with.
The Belkin AirPods Cleaning Kit is priced at $14.99 / £14.99. It's a little on the pricey side for what's essentially a one-use kit (there's not enough cleaning solution in there for two pairs to be cleaned, though the brush will come in handy again), but it's a safe and simple way to perform some maintenance on your AirPods. And that price tag will feel good value if it helps troubleshoot underperforming AirPods that would otherwise need to be replaced altogether — or if you're finding yourself prone to ear infections without good reason. Just be prepared to be a little grossed out along the way…
Master your iPhone in minutes
iMore offers spot-on advice and guidance from our team of experts, with decades of Apple device experience to lean on. Learn more with iMore!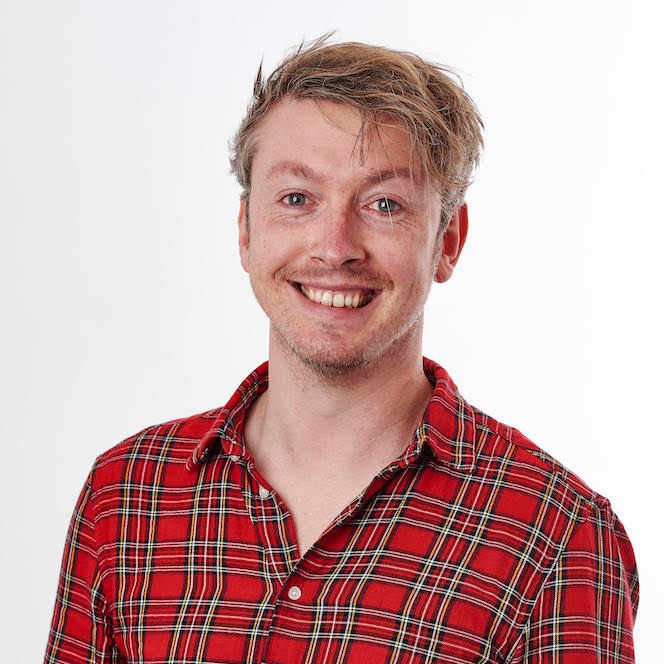 Gerald Lynch is the Editor-in-Chief of iMore, keeping careful watch over the site's editorial output and commercial campaigns, ensuring iMore delivers the in-depth, accurate and timely Apple content its readership deservedly expects. You'll never see him without his iPad Pro, and he loves gaming sessions with his buddies via Apple Arcade on his iPhone 14 Pro, but don't expect him to play with you at home unless your Apple TV is hooked up to a 4K HDR screen and a 7.1 surround system.
Living in London in the UK, Gerald was previously Editor of Gizmodo UK, and Executive Editor of TechRadar, and has covered international trade shows including Apple's WWDC, MWC, CES and IFA. If it has an acronym and an app, he's probably been there, on the front lines reporting on the latest tech innovations. Gerald is also a contributing tech pundit for BBC Radio and has written for various other publications, including T3 magazine, GamesRadar, Space.com, Real Homes, MacFormat, music bible DIY, Tech Digest, TopTenReviews, Mirror.co.uk, Brandish, Kotaku, Shiny Shiny and Lifehacker. Gerald is also the author of 'Get Technology: Upgrade Your Future', published by Aurum Press, and also holds a Guinness world record on Tetris. For real.