A pair of headphones that look every bit suitable for the rocker, the Marshall Monitor II bring the crunch for the heavy music lover. They're comfy, well-built, and compact — although some might not like the high-end compromise they make in the sound signature. The Carrying bag is nice, but a carrying case would really complete the package.
Pros
+

Marshall's aesthetic vision remains second to none

+

Incredible mid-range representation

+

Comfortable fit
Cons
-

ANC not quite up to scratch

-

Some might not like the warmth of the sound signature

-

No carrying case
You can always trust iMore. Our team of Apple experts have years of experience testing all kinds of tech and gadgets, so you can be sure our recommendations and criticisms are accurate and helpful. Find out more about how we test.
Since joining the consumer audio space, the Marshall range has been one that's hyper-focused on one thing, and one thing only — retro-look headphones and speakers evoking the company's stage gear that deliver great sound for the rocker. Pretty much all of Marshalls' lineup nails it, from the Bluetooth speakers that look like stage amps to the headphones that are smothered in the same leather-like rubbery plastic as the firm's practice amps.
The Marshall Monitor II are Marshall's entry into the ANC over-head headphone space, designed to take on the likes of Sony's excellent WF-1000XM4, Bose's QuietComfort line, and Sennheiser's Momentum series. With a new price and a sound signature geared for people like me (degenerate metal heads that like dank, sweaty gig venues and crunchy guitars), the Marshall Monitor II might not be up everyone's street: But here's why that doesn't matter.
Marshall Monitor II: Price and availability
The Marshall Monitor is not a cheap headset, coming in at $349 in the US. This puts them square in the sights of the Sony WH-1000XM4, some of the best noise-canceling headphones that money can buy, even if they are slightly older. Now, it's well worth noting that the Marshall Monitor II sound a darn sight better than the Sony's, although you won't get Sony's black-magic-induced noise-blocking capability. Unless you're a frequent metal or rock listener, the Marshall Monitor II are a slightly harder buy in the US.
In the UK, however, the Monitor II are a whole lot easier to justify. At £279, they undercut pretty much the entirety of the competition and do so with style. Forget your taste in music, they are a great option for anyone looking for noise-canceling headphones.
They're easy to get hold of too, with stock available not only from Marshall's own website but the likes of Amazon, Target, and Best Buy. As said before, prices do vary depending on where in the world you are.
Marshall Monitor II: Build and style
From the moment you pull them from the box, you'll immediately notice the quality of the build of the Marshall Monitor II. There's a sumptuous soft leather-like material covering the headband padding at the top, which runs into some solid metal brackets that keep the earcups in place. There's no creaking in the folding hinges around the earcups either, with the metal components making for a confidence-inspiring finish and hand feel.
That same build quality extends to the earcups themselves. While they are plastic, they have a leathery finish to them which feels like the cabinets of a top-shelf Marshall amp or speaker used on stage. The Marshall logo is embedded within using white rubber — the longevity of which remains to be seen, but it certainly feels sturdy.
The earpads on those earcups are soft, and compliant, but have good memory. They are covered in a tighter grain leather-like than the headband, but they don't get too hot when you're wearing the headphones. One of my favorite features is the knurled metal band that sits between the earcups and the earpads. It's a black color to match the rest of the headphones, but it adds some visual and textural interest to the headphones that you won't find on the mostly plastic enclosures of the competition.
It all adds to a pair of headphones that look wicked, too. They have that alternative vibe that not many other headphones go for, with a retro look that conjures images of Marshall's most well-known products. That textured plastic on the earcups looks great from a distance, and the little coiled cables that connect the two together are a neat touch. Altogether, it's a unique-looking headset that stands out amongst what is, at the $300-ish price bracket, a very boring lineup.
One thing, however, that I feel could be greatly improved, is the carrying bag that comes in the box. While better than the AirPods Max's suede diaper, I still feel like a carrying hard case is the way to go with a pair of over-ear headphones. I want to be able to slip my headphones into a backpack without worrying about breakages — something competitors do much better. The carrying bag, however, while made of a nice denim-like material, simply doesn't inspire as much confidence as other cases.
Marshall Monitor II: Comfort
Slip them on your head, and all that leathery(ish) goodness comes into its own. For those who understand, it's like slipping on your favorite leather jacket that's been perfectly broken in after years of wear. There's a warmth to the headband and a perfect tightness to the earpads.
For some with larger ears, those pads might be a little shallow, although my reasonably sized lugs didn't find any discomfort in them. They are large in the ways that matter — height and width, allowing for a fully encompassing fit over the ear. Clamping force is good once you've got the Monitor II situated right on your head, and they succeed in the ever-necessary headbang test with flying colors. They survived at least as long as it takes for me to get woozy, at least.
Over a long work day, it all combines to make for a very comfortable pair of headphones. They're light enough to melt away into the background, soft enough to not feel fatiguing, and sturdy enough to feel like you can wear them anywhere.
Marshall Monitor II: Features
As with any pair of noise-canceling headphones that needs to survive in 2023, the Marshall Monitor II have a bevy of features on board to keep them relevant and, you know, good. The first is, obviously the ANC on board — and while it might not reach the noise-canceling bliss of some of the other headphones you can buy today, it is perfectly serviceable. Walking down a busy road with your music at mid-volume will keep the majority of noise out, and sitting at home with the volume low and ANC turned on will keep air conditioning units and other annoying low-level buzzes out. It struggles in really loud environments, however, and the different levels of noise canceling don't do much to change things in a meaningful way.
With a little more detail, the ANC is slightly weighted to block out the lower-end frequencies rather than the upper register. That means that engines and other low rumbles are all but removed completely, while voices and tire noise remain a little more present. As I said before, it's fine, but there are options that do block a little more noise.
You can turn this noise canceling off, or you can activate the transparency mode that pumps the noise in from your surroundings. It works, and it's a nice addition to the feature set — although you'll find there's no automatic switching between the modes. Instead, you've got a couple of options: Use the Marshall app or the little buttons on the side of the headset.
On the frame that keeps the earcups attached to the headband, you'll find a little plastic button on each side. The one on the right side is called the M-button, and you can choose whether this conjures Siri, the Google Assistant, or it can sort through three different audio profiles that you can set. The other is the noise canceling button, and it will turn the noise canceling either, off, or select transparency mode. Alas, you can only choose one. Press it again and noise canceling comes back. It would be nice to cycle through all three modes, but it's nice to have a selector at the touch of a button.
Happily, for me at least, the rest of the controls are physical as well. The skip, pause, and volume up and down functions are all controlled with a little clicking bronze joystick on the right earcup. It's a lovely control method, and the clicks are subtle enough that you feel them but barely hear them with the headset on. Hold it down like a button, and the headphones turn on. Compared to touch controls, it's a functional and successful alternative.
If you want to get a little more into the weeds with the headphones then you can use the Marshall App, which is like, fine, man. It works. This is where you can change the EQ of the headphones, choosing between three presets or making your own. The EQ is good for those who want to play around with the signature, although I found myself settling quickly on the Marshall sound profile and not moving it from there.
You can also change various settings here, like the ANC status, the sounds the controls make when you click them, and more. It's clear, well laid out, and it works fine. A good app.
Finally, battery life and charging are easy and decent. With ANC on, Marshall reckons that the headphones will last around 30 hours, and my experience hasn't been far off. I timed around 28 hours of listening, although that is broken up by turning them on and off to go for lunch and, you know. Sleep. Turn off the ANC and the battery life apparently doubles, although volume and other factors will play a role in how much juice they drink. Plug them in for five minutes for an hour of playback too, so you won't have to be long without tunes if they run out.
They charge over USB-C, with a lovely braided cable in the box. There's also a 3.5mm cable should they run out of battery which plugs in next to the USB port, and lets you listen to them wired. If you've got a dongle, or you're listening on a MacBook, of course. That USB cable isn't going to let you listen over USB, unfortunately, so the only wired listening method is over that 3.5mm cable.
Marshall Monitor II: Sound Quality
You can describe the Monitor II very simply; A pair of headphones designed for rock and metal. There's an emphasis on the lower mids and bass tones, with a slight downcurve around the high frequencies. This lends plenty of bite to distorted guitars and width to bass drums, making for a lovely warm sound. It also means, however, that some definition of sounds like cymbals is lacking, and a little detail is lost overall.
For most, these are going to sound pretty good — especially, as you'd imagine, for the heavy music lover. Classical music and Jazz fans aren't going to be too enamored with the lack of high-end here, but the nicely present sub-bass is going to please fans of Hip-Hop and other bass-heavy genres.
Sylosis' all-out, pummeling assault on Judas allows the Monitor II to shine. The definition and edge of the machine gun riffs are sharp and heavy, Middleton's growling layering with a palpable fury. The cymbals are already slightly lower in the mix, but here they are a little more subdued than normal. All things considered, however, the lack of high end clash is easy to forgive when everything else sounds as heavy as it does. Soundstage does suffer, unfortunately, with a relatively narrow space for the instruments to breathe.
This soundstage issue is, for the nitpicky amongst us, something that the Monitor II do struggle a little with. Giving Charles Mingus' 2023 remaster of moves a whirl does reveal a little more spaciousness, but it's still more restricted than you might like. The lack of high-end definition becomes more evident here as well, as the cymbals and highs of the voices come through a little dulled. The piano is perfectly produced, however, and the bass in the background is pleasantly fat and toneful. It's not a bad version of the track by any stretch of the imagination — but compared to how they handle metal, it's a little disappointing.
There is another genre, however, that the Monitor II excel at — EDM, and Drum & Bass. The emphasis on some of the lower frequencies allows the beats to come through with pinpoint precision, and the definition given by the excellent lower mids keeps the enhanced bass tight and controlled. 1991's Pleasure for example has plenty to like — soundstage be damned, the thick, chunky bass reverberates with purpose throughout your skull, leaving you begging for more.
Dynamics could be better, with a relatively solid ceiling. The quiet parts aren't that much quieter than the loud parts, making for a fairly one-note performance. Given that this is a complaint about most of the competition, however, it's not going to grate too much.
Marshall Monitor II: Competition
There is some stiff competition for the Monitor II. There's Sennheiser's Momentum 4 that came first in our big noise-canceling showdown, although they don't sound as good for certain genres. The Sony WH-1000XM4 can often be picked up for decent prices, but they don't sound or look as good.
For $349, there are other options that you need to consider if you don't mind what your headphones look like or if you're not a fan of some very specific genres. For those who want something that are unique looking and good for those genres, then there's not much better than the Monitor II.
That story shifts again in the direction of the Monitor II if you're in the UK — they're £279 here, and that brings them into reach of a whole different bunch of competitors. Think Sony's mid-range headsets and the like, which the Marshalls blow out of the water. They are a super solid pair of headphones for their UK price.
Marshall Monitor II: Should You Buy These
You should buy these if…
You listen to rock and metal
You want something unique
You live in the UK
You shouldn't buy these if…
You want something with more soundstage
You want perfect noise-canceling
You don't like warm sound signatures
Marshall Monitor II: Verdict
The Marshall Monitor II are a great pair of headphones for most people, although they are most suited for those with certain musical… proclivities. They're well built, attractive, and come in (in the UK at least) at a good price point.
They aren't perfect. Noise-canceling could be better, soundstage and dynamic range are slightly lacking, and the carrying pouch they come with isn't fantastically confidence-inducing, but if you grab a pair you'll love their many positives.
Metal machines
The Marshall Monitor II are some wicked cans, and they sound great for rock and metal. They're slightly light on the top end, but for fans of heavier music you're not going to find much better.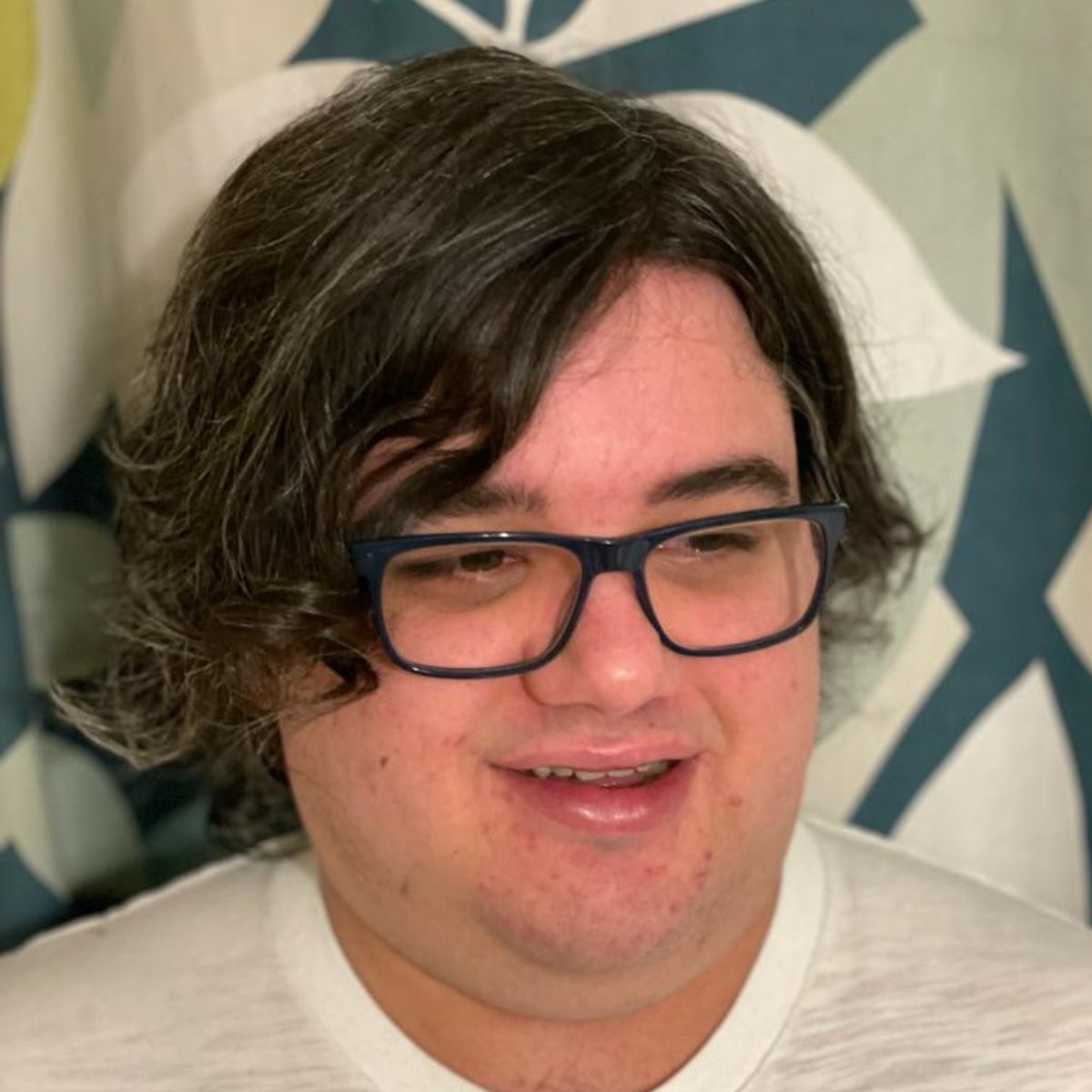 As iMore's Senior Staff writer, Tammy uses her background in audio and Masters in screenwriting to pen engaging product reviews and informative buying guides. The resident audiophile (or audio weirdo), she's got an eye for detail and a love of top-quality sound. Apple is her bread and butter, with attention on HomeKit and Apple iPhone and Mac hardware. You won't find her far away from a keyboard even outside of working at iMore – in her spare time, she spends her free time writing feature-length and TV screenplays. Also known to enjoy driving digital cars around virtual circuits, to varying degrees of success. Just don't ask her about AirPods Max - you probably won't like her answer.