Apple 2019 Product & Event Preview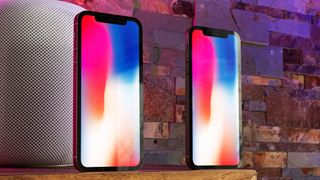 (Image credit: Rene Ritchie)
If you like Apple products or you're simply a proper tech head who delights in everything cool and novel, then the minute that big ball drops on New Year, you start thinking about just which products exactly Apple is getting ready to drop in the New Year. Some things was can all but take for granted — new operating systems at WWDC in June, new iPhones in September. Other things, like new Macs and iPads, and events in March and October… well… those are always just a little less certain.
2018 was a huge year for Apple where almost everything got update, almost. But it was also a huge challenge, with some updates delayed and some products just MIA.
So, what does Apple have coming in 2019? The best indicator of future behavior is past behavior, so lets look at the patterns and see what they show us.
The video is better. Watch the video. And subscribe for more!
Update: Kuo Ming-Chi releases his first 2019 Apple Product Preview
Lots to chew on here.
iPhones, same size, notch, new frosted finish, lightning, can inductively charge AirPods
AirPower/AirPods 2 in 1H19
9.7-inch iPad goes to 10.2, new mini, new iPod touch
New 16+-inch, redesigned MBP (!!)
New 31-inch 6K display (!!)
New ceramic Apple Watch
ECG app in more countries
January: CES 2019
No more Apple at Macworld meant no more Macworld, and no more January keynotes like the original iPhone or MacBook Air. Not even an Apple-only event since the original iPad. And, of course, Apple never goes to CES, the massive Consumer Electronics Show that kicks off the new year.
But, Apple's partners do go to CES and do show off all the new HomeKit and HealthKit accessories, and CarPlay implementations we can expect to see both now and all the way into the next holiday shopping seasons.
That means more better app and Siri controlled lighting, locks, security systems, plugs, switches, sensors, and everything else you want and need in your home. Also, scales, monitors, fitness trackers, and everything else that quantifies your life.
Plus, hopefully, more wireless CarPlay, because the auto industry is sllllloooooow.
Also, you know, more cases, cables, Qi chargers, Bluetooth speakers, headphones, power packs, and other accessories than you can shake an iPhone at.
Everything HomeKit at CES 2019
March: Spring Event 2019
Apple has hosted March events in 2011, 2012, 2015, 2016, and 2018. That's five out of the last eight years. Dates for those events have been all over the place, from as early as March 2 to as late as March 27, but in those years we've seen new iPads, new Apple TVs, the launch of Apple Watch, the debut of the 12-inch MacBook, the 9.7-inch iPad Pro, the iPhone SE, and last year, the least expensive 9.7-inch iPad ever.
This year, we could see another everything-old-is-new-again iPad, with the first iPad mini update since September of 2015. If it follows the 9.7-inch trend with a non-laminated screen and Pencil support, it could be the new lowest entry level ever.
Speaking of which, even if Apple's margins are down from the heights of the Steve Jobs era, the perception is such that they're still getting hammered on pricing, especially outside the U.S. A new, small, less-expensive iPhone SE, first rumored to be on the way and then rumored to have been shelved, could be dusted off again. Maybe not for March, but maybe sometime sooner rather than later?
AirPower, which didn't make Apple's self-imposed 2018 launch window, if not abandoned, could be back on track for the spring, along with the capacitive charging case for AirPods… and maybe even updated AirPods. I did a whole video on those last week, so check out the link in the description below.
There have also been rumors of over-the-ear AirPods this year. If they're ready in March, Apple could fold all the audio together, maybe even with some new HomePod kit. If not, we may have to wait until the fall or later.
For the last few years, Spring has also meant a new Spring collection for Apple Watch, with new band colors, and other Apple accessories, like iPhone cases, to match.
In 2017 we also got the Product Red iPhone 7 in March, though it took until April of last year to get the Product Red iPhone 8. There's already a Product Red iPhone XR, but if Apple could nail the PVD coating for the stainless steel, a Product Red iPhone XS would be pure spring fire as well.
June: WWDC 2019
June means WWDC, Apple's yearly World Wide Developers Conference, held for the last couple of years in San Jose, California. It's been held the first or second week of the month for more than a decade, so never say never, but if all else fails it's close to a sure thing that's when Apple execs have to put sneaker to stage.
Often but not always a software only affair, for the last few years it's been where we've met new versions of all of Apple's operating systems.
This year, iOS lucky number 13 is rumored to be bringing the big springboard redesign that was pushed back from last year to make room for all the performance improvements in iOS 12. Springboard is the launcher and window manager for iPhone and iPad and while the architecture has evolved considerably over the last decade, the core concept has not, so it'll be interesting to see, if at all, that changes this year.
We'll also get tvOS 13, where hopefully Apple continues to smooth out and refine the currently kinda quirky and nowhere nearly international enough TV app situation, and watchOS 6. No rumors there yet, but always-on time and independence from iPhone are always tops on my list. Hey, it took until iOS 5 for iPhone to ditch its iTunes tether, and the Watch is way more constrained, so baby steps?
Apple has already said macOS 10.15 is where marzipan — the system that enables UIKit, or iOS apps on the Mac — will be going into developer beta. Yeah, that'll bend some preconceptions and blow some brains. And if Yosemite zoomed to El Capitan, and Sierra to High Sierra, what could Mojave zoom to? Joshua Tree? Death Valley? Sequoia, Sonoma, Ventura? We'll have to wait and see.
And, hey, if I get my wish, we could see the first — or next — steps towards SiriOS as well. And, yeah, I'm just going to keep on mentioning that over and over again until I get my damn Siracusa sees Swift moment, cool?
At some point, Apple's also going to have to take the wraps off its new subscription services, both the Texture-based magazine and newspaper services that's reportedly going to be bundled into News, and all the new original programing Apple's spending billions on.
Given the "Saturationing" or whatever you want to call the maturing of the smartphone market, Apple's emphasis on services has also gotten everyone dreaming of something that could mirror Amazon Prime: A single Apple subscription service to rule them all, with Music, magazines, video, and maybe even iCloud Storage, Apple Care+, and iPhone upgrade program all rolled into one? Yeah, expect that when you see it.
Which brings us to the long-teased new, modular Mac Pro and Pro Display. Apple is supposedly targeting 2019 for them. Sure, after AirPower and other delays in recent years, it's better for Apple to just shut up and ship. But both the 2013 Mac Pro and the 2017 iMac Pro were first shown off to developers at WWDC and if the Mac Pro and Pro Display are on track, it's the best stage in the world for them.
And, of course, if Apple has any intention of ditching Intel and moving any of the Macs to custom ARM-based processors like iOS devices use, any time soon, and they need to give developers the head's up, WWDC is the time to do it.
I did a video on how all of that could play out last month, so I'll link that in the description below as well.
September: iPhone + Apple Watch Event 2019
September, at least for the last 7 years, has meant an iPhone event. Of course, that used to be the iPod stage, so anything can and will change, but unless and until it does, the second Tuesday in September, or thereabouts, remains the surest thing in personal technology.
We've only gotten a few rumors so far, and some of them have been as cockamamie as you'd expect, but a new A13 processor, a new AR camera, and some form of design tweak, be it notch minimization or color finish are typically safe bets.
Will there be a new Max and a new regular? Will there be an XRS? Hey, that sounds just as race car, ok? And will Apple stop testing the upper elasticity of iPhone pricing and start testing the volume potentials of slight pricing returns-to-previous-levels? We'll have to wait and see.
Also, as long as Apple Watch remains shuttle craft to star ship iPhone, we'll likely get Series 5 to go along with it. It'll be interesting to see if, there, Apple chooses to double down on battery life or on those persistent time and greater independence features I mentioned earlier. And, if we haven't seen a flood of additional ECG apps by then, a flood would be nice round about then.
October: iPad + Mac Event 2019
Apple has held October events in 2011, 2012, 2013, 2014, 2016, and 2018. That's six out of the last eight years. Dates for those have also been all over the place, from the 4th to the 30th. At those events we've seen iPhone 4s, iPad 4, iPad mini, new Retina Macs, iPads Air, 5K iMacs, TouchBar MacBooks Pro, and, last year, the newly redesigned iPads Pro, Mac mini, and MacBook Air.
Apple has been on more of an 18-month rather than 12-month update cycle for iPad Pro, but if we haven't seen updated Macs by October, it sure seems likely we'll see them in October. The bigger question is, what will we see? Touch ID shipped on the iPhone 5s and we still haven't seen it on the 12-inch MacBook or the Apple Bluetooth Keyboard. Face ID is just a year old, but wow do I already want it on a Mac. Even if it takes a Bionic-class ARM chip to do it.
What Comes Next
2018 was a big year for Apple. They updated almost every product, including the Mac mini and MacBook Air, which hadn't been updated in years, and introduced new products like the iPhone XS Max and iPhone XR. And then there were all the iWork and Final Cut Pro X and Logic Pro X and Clips other app updates along the way.
But almost isn't all. No new iPhone SE, no new iPad mini, no new non-TouchBar MacBook Pro, no new 12-inch MacBook, no new iMac, and no AirPower at all.
If this year is anything like last year, though, a lot of those gaps could be filled and some new and interesting products could be added to the lineup.
Master your iPhone in minutes
iMore offers spot-on advice and guidance from our team of experts, with decades of Apple device experience to lean on. Learn more with iMore!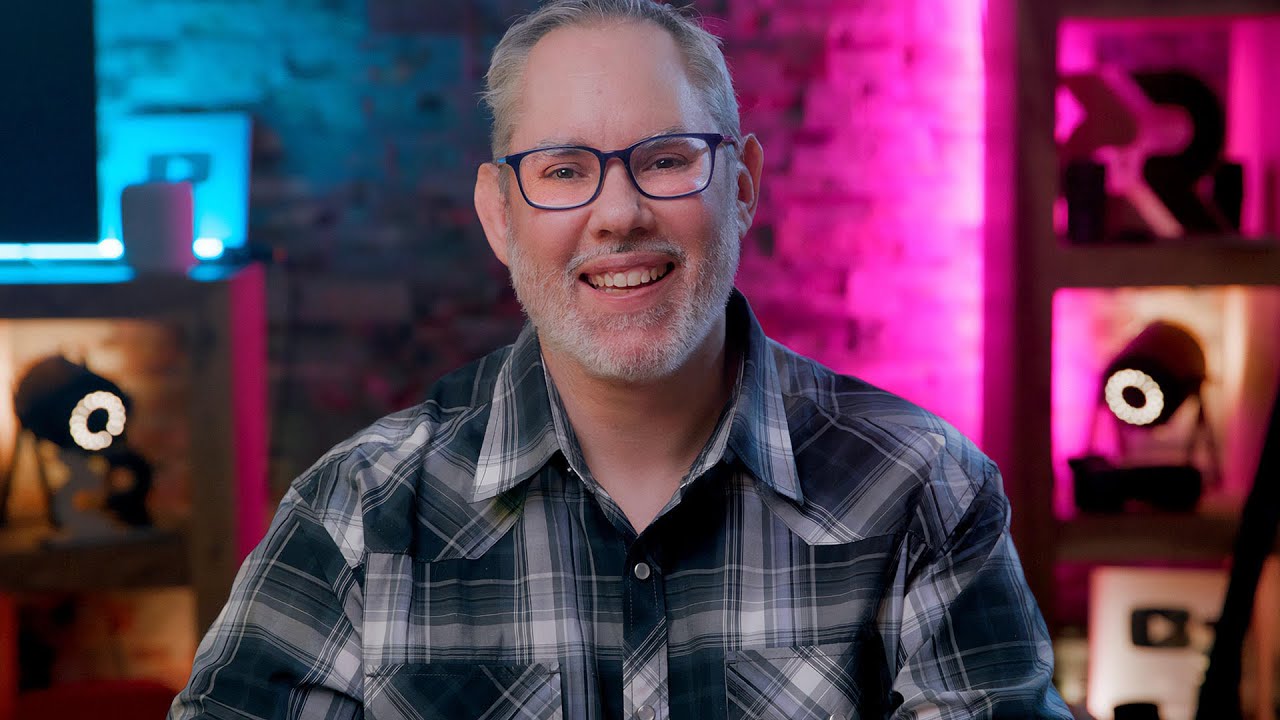 Rene Ritchie is one of the most respected Apple analysts in the business, reaching a combined audience of over 40 million readers a month. His YouTube channel, Vector, has over 90 thousand subscribers and 14 million views and his podcasts, including Debug, have been downloaded over 20 million times. He also regularly co-hosts MacBreak Weekly for the TWiT network and co-hosted CES Live! and Talk Mobile. Based in Montreal, Rene is a former director of product marketing, web developer, and graphic designer. He's authored several books and appeared on numerous television and radio segments to discuss Apple and the technology industry. When not working, he likes to cook, grapple, and spend time with his friends and family.