Animal Crossing: Happy Home Paradise — How to earn Poki quickly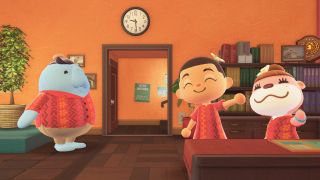 (Image credit: iMore)
Just when you thought Animal Crossing: New Horizons couldn't get any more content, Nintendo released the Happy Home Paradise DLC as part of the game's big 2.0 update. At the resort run by Lottie, you're tasked with designing vacation homes for various villagers who want nothing more than to relax in their dream getaway home.
You won't work for free, though — you're always paid for your efforts, thanks to your amazing boss, Lottie. Here's everything you need to know about the new currency introduced in the Happy Home Paradise DLC.
What is Poki?
Poki is an exclusive currency used on the island archipelago in the Happy Home Paradise DLC. You earn Poki whenever you design a new home, update your Happy Home Network photos, or remodel a home you've built already. You can only earn Poki by doing jobs on the island. Your new boss at Paradise Planning, Lottie, always makes sure to pay you for whatever jobs you do, no matter how small.
What can I use Poki for?
Poki can be used to purchase exclusive furniture items at the Paradise Planning building. Wardell runs a store on the ground floor with tons of unique furniture items you can't buy anywhere else, not even at Nook's Cranny. You can find new plants, beach items, and even exotic home furniture in this store.
The selection changes every day, so don't forget to keep coming back! You don't have to take on any designing jobs when you visit Paradise Planning, so don't feel pressured to take on more than you can. If you'd like, you can just stop by and check out the selection, talk to tourists, or explore the island.
How do I earn Poki?
The answer to earning Poki is simple — you've gotta work! To take on jobs, talk to Lottie and let her know that you'd like to work. Depending on the job you complete, you'll earn different amounts of Poki. Here are the different kinds of jobs you can take on:
Design a new vacation home
You can continue to take on as many jobs from Lottie as you'd like — make it a full eight hours if you so desire! To take on a new job, let Lottie know that you're ready to work. You can find tourists on the beach and offer your home design services. Once you've picked a client and listened to their vision, choose a location and design their home!
Designing homes is easy, as you can follow the same rules as you do when moving furniture around at home. The only thing your clients require are the pre-determined furniture pieces they order ahead of time. After that, you can add as much or as little as you'd like, as long as those furniture pieces are incorporated — refurbishing them is okay.
When you first start out, you'll be earning 6,000 Poki per home. After completing more homes and facilities, you'll be promoted to different ranks:
Designer — 6,000 Poki per home
Promising Designer — 9,000 Poki per home
Breakout Designer — 12,000 Poki per home
Here are some tips on how to design homes to your liking:
Press Right on the D-pad or the directional buttons on your left Joy-Con to access your inventory. You are not limited by what's in your storage at home. Any item you've held in your pockets can be used, in any color you want!
Press Left on the D-pad or the directional buttons on your left Joy-Con to change both your and your client's clothes. Dress them up for the occasion!
To customize the color of a furniture item, press the X button to see what colors you can select, then press the + button to confirm.
You can cycle through different kinds of furniture and items with the L and R buttons.
Move furniture and characters by pressing and holding the A button while hovering over them and moving them around with the L stick.
Press A while hovering over an item or character to turn them around.
Hold R while moving the cursor over furniture to select multiple items.
Press ZR when hovering over a furniture item to duplicate it.
You can remove any character or furniture item by hovering over it and pressing Y.
Press the + button to switch between floor items, wall items, and ceiling items.
Press Up on the D-pad or the directional buttons on your left Joy-Con to change the lighting.
Press X when hovering over a character to change their clothing, using any clothing item you've held in your pockets before. NPCs' clothing cannot be changed, but they can wear hats and accessories.
Press ZR when hovering over a character to change their expression.
When you're finished decorating, press B to exit.
Press Down on the D-pad or the directional buttons on your left Joy-Con after you've finished designing a home to move a villager around for photos. You can even move them onto chairs and beds, so get creative!
Remodel an existing vacation home
As you design new vacation homes, you'll unlock new furniture to use. If you think that a new furniture set would look great in an old client's vacation home, visit Niko on the docks and ask to visit a home. Select a client from your Happy Home Network, and interact with them to initiate remodeling. Once you've finished, speak with the client and take new pictures, if you'd like. After letting your client know you've finished, head back to the office where Lottie rewards you with 3,000 Poki.
Just like with designing new homes, you'll earn more as you design more homes. Eventually, you'll be promoted to different ranks that net you more Poki per remodel:
Designer — 3,000 Poki per remodel
Promising Designer — 4,500 Poki per remodel
Breakout Designer — 6,000 Poki per remodel
Your fifth project will be a facility, where you can customize a non-residential building to your liking. You can create facilities like a school, a café, a restaurant, and more. These projects are bigger and invite villagers you've designed homes for to participate in their usage. Lottie rewards you handsomely for facilities, giving you 25,000 Poki once you've finished.
Can I exchange Poki for Bells?
Unfortunately, no. Poki is exclusive to the Happy Home Paradise DLC and can't be brought back to your own island. You can't exchange Bells for Poki either, so even if you're a Bellionaire, it won't mean anything on the archipelago. Think of this as a chance to start fresh and really earn your money, all the while being as creative as you want!
Tickle me Poki
Designing homes away from home are a fantastic pastime in Animal Crossing: New Horizons. If you're looking for one of the best games on the Nintendo Switch family of systems to exercise your creative muscles, this one is for you! Remember that everyone who subscribes to the Nintendo Switch Online + Expansion Pack automatically receives this DLC for as long as your subscription lasts. Try it out and see if you like it!
Creative heaven
Animal Crossing: Happy Home Paradise
Let's get this Poki!

In this paid DLC expansion for Animal Crossing: New Horizons, you can flex your creative muscles by designing vacation homes for your adorable villagers. Requires a physical or digital copy of Animal Crossing: New Horizons to play.
Master your iPhone in minutes
iMore offers spot-on advice and guidance from our team of experts, with decades of Apple device experience to lean on. Learn more with iMore!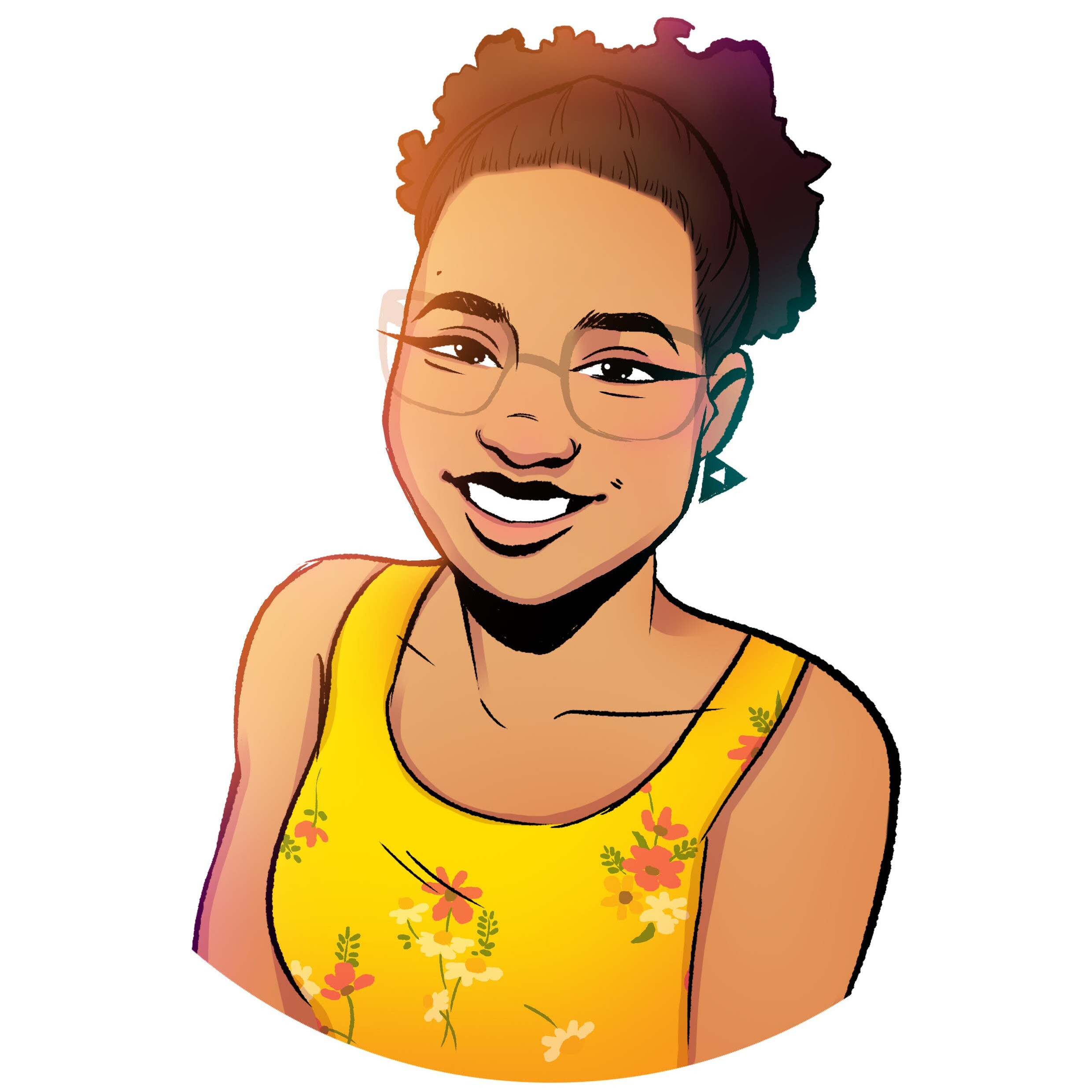 Nadine is a freelance writer for iMore with a specialty in all things Nintendo, often working on news, guides, reviews, and editorials. She's been a huge Nintendo fan ever since she got to pet her very own Nintendog, and enjoys looking at Nintendo's place in the video game industry. Writing is her passion, but she mostly does it so that she can pay off her ever-growing debt to Tom Nook. Her favorite genres are simulation games, rhythm games, visual novels, and platformers. You can find her at @stopthenadness on Twitter, where she'll more than likely be reposting cute Animal Crossing content.