iMore Show 714: Anti-dongle Portapalooza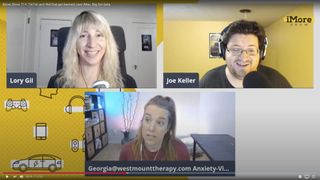 (Image credit: iMore)
New 27" iMac models are here! Armed with 10-gen Intel processors, are they the last of their kind? The macOS Big Sur public beta has been released, and the gang have a rundown of what's new in the upcoming operating system.
The crew also talk about the Executive Order from President Trump, which would effectively ban WeChat and TikTok. Apple and Microsoft are trading barbs as Microsoft has pulled their game streaming service out of beta on iOS due to what they claim are unfair Apple Store policies on Apple's part.
Listen now
Watch now
Links
Sponsors
Roman: Welcome to Roman, a digital health clinic for men. Go to GetRoman.com/imore today. If approved, you'll get $15 off your first order of ED treatment.
Hosts
Be part of the show!
Send in your comments, questions, feedback, or follow-up to:
Get the best of iMore in your inbox, every day!
Jim Metzendorf has been using Macs since 1994. He is a podcaster, freelance audio/video editor, and author of 'The Professional's Guide to Audio Podcast Production'. Jim also teaches audio production at a college in Cleveland, Ohio. Follow him on Twitter: @jmetzendorf