Apple AirTag vs. Samsung Galaxy SmartTag: Which should you buy?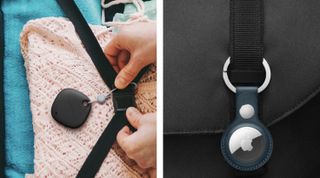 (Image credit: iMore)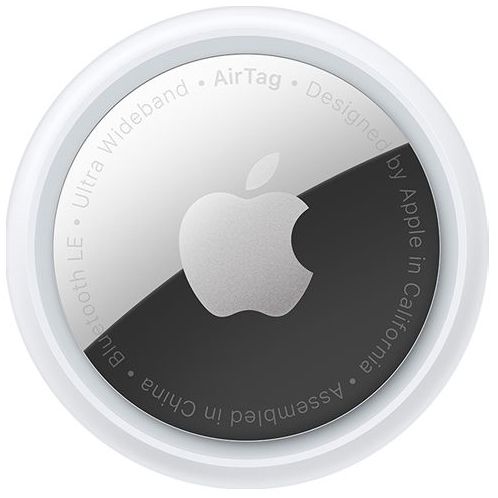 The designerly choice

Apple's AirTag Bluetooth tracker offers the most robust network of compatible devices to help you track your items almost anywhere. And you can customize it to make it your own!
For
Offers customized engraving
Works with many Apple accessories to add convenience
Utilizes on Apple's enormous Find My network of devices
Offers more robust safety measures
Against
Only works with iOS devices
Prone to scuffs and scratches
Galaxy users only

The Samsung Galaxy SmartTag is the smartest Bluetooth tracker around, offering real-time tracking in augmented reality for close by items and even loT functions for your smart home.
For
Made from a tough, scratch-resistant material
AR view through camera viewfinder can help find SmartTags that are close by
Works with smart home devices and IoT functions
Offers the ability to customize sounds
Against
Only works with Samsung Galaxy smartphones
Limited design and accessory options
The Apple AirTag and the Samsung SmartTag may seem like the same basic device, but there are some marked devices between the two. Of course, if you are trying to decide between these two trackers, the major deciding factor will be your preferred operating system.
The AirTag works best with iOS devices, and the SmartTag will only function in conjunction with a Samsung Galaxy smartphone. If you are someone who works with both Apple and Samsung devices, however, you may have the luxury of choice. So here's the breakdown.
Apple AirTag vs. Samsung Galaxy SmartTag: Key differences
The Bluetooth functionality and safety features of these two trackers are very similar, but some differences set each device apart:
Swipe to scroll horizontally
| Header Cell - Column 0 | Apple AirTag | Samsung Galaxy SmartTag |
| --- | --- | --- |
| Technology | Bluetooth, UWB (Ultra Wideband) technology | Bluetooth, UWB (Ultra Wideband) technology |
| Platform | iOS | Samsung Galaxy smartphones |
| Range | 61m | 120m |
| Smart home functions | No | Yes |
| Plays sound | Yes | Yes |
| Battery | Replaceable CR2032 cell battery | Replaceable CR2032 cell battery |
| Water-resistance | IP67 | IP53 |
| Colors | Silver | Black, oatmeal, pink, mint |
| Customization | Custom engraving | None |
| Price | $29/one tag, $99/four tags | $30/one tag, $85/four tags |
Here you can see that the range and smart home functionality of the Samsung SmartTag are more versatile, while the water resistance and customization options on the Apple AirTag have more to offer. Your own uses and preferences for a tracking device will definitely come into play here. Let's talk about how each tracker works.
Apple AirTag vs. Samsung Galaxy SmartTag: Functionality
For basic functionality, both the AirTag and the SmartTag utilize similar technologies. They implement UWB (Ultra Wideband) technology for devices that are close by. For example, if you lose your AirTag keychain in the couch cushions, your iPhone will provide you with directional instructions to take you to its precise location in real-time.
This is made possible by UWB. The SmartTag works similarly, but their app can incorporate AR (augmented reality) imagery in the viewfinder to bring you to your lost item. This feature definitely adds a level of cool factor to the SmartTag SmartThings app.
That is, only for any trackers that are close by. If you truly lose an item, the trackers will use a Bluetooth Low Energy signal to connect to other nearby devices and provide you with location data. Each tracker accomplishes this in a slightly different way.
The Apple AirTag will implement Apple's enormous network of Find My enabled devices to communicate encrypted location data to you. If any iPhone, iPad, or Mac is within range of your tracker, it will tap into the Find My network and alert you to its location. Samsung uses this same technology but uses the SmartThings Find network on other Samsung devices. Here, the AirTag has a clear advantage since Apple's device infrastructure is much more robust.
Finally, both devices have safety features built in to prevent the trackers from being used for creepy or stalkerish purposes. If an unknown AirTag or SmartTag is slipped into your bag or vehicle, you will receive an alert that a strange tracker device is on your person. Apple takes this one step further, stating that if their AirTags are used for criminal purposes, they will work with authorities to identify the offender.
Apple AirTag vs. Samsung Galaxy SmartTag: Design
When it comes to design, each Bluetooth tracker has unique advantages. Samsung's SmartTags are built from a tough, rubbery material that will not scratch or scuff easily, even with a little rough treatment. Apple AirTag, on the other hand, is more susceptible to scratch and scuff marks. You'll definitely want to use some accessory that helps to protect the shiny silver AirTag from damage over time. In durability, the SmartTag does seem to have the advantage, although at only IP53 water resistance, you will want to keep it away from most wet situations.
Where the AirTag pulls ahead is with customization and accessories. From the moment your order is placed, you can choose to have your AirTag engraved with specific initials or emojis. This personalization level is great if several other people in your household have their own AirTags.
Accessorizing your AirTag is another way to make it your own and add utility to the simple device. Keychains, bag charms, and adhesive covers are just a few of the ways you can accessorize your AirTag. At the time of writing, Samsung does not have any customization options or official accessories for their SmartTags.
Apple AirTag vs. Samsung Galaxy SmartTag: Which should you buy?
As mentioned previously, the main criteria for your decision-making here will be the type of operating system and smartphone you have. AirTags will only work with (UWB-enabled) iOS devices, and SmartTags will only work with the more recent (UWB-enabled) Samsung Galaxy smartphones. That will definitely limit your choices here.
But let's say you have both a Samsung Galaxy and an Apple iPad simultaneously. Technically, you could use either of these Bluetooth trackers. So now your choice comes down to usage requirements and personal preferences.
If you live a rough and tumble outdoor lifestyle, you might prefer the tougher, more durable material of the Samsung SmartTag. If you are rough on your devices but don't have a Samsung Galaxy, then you'll definitely want to purchase a protective accessory for your AirTag.
Speaking of accessories, if you love to dress up your device with the most stylish accessory, then Apple AirTags definitely have the advantage. With everything from fine Hermes bag charms to cool glasses straps to choose from, there is no end of ways to customize the Apple AirTag.
One last point is that Samsung's SmartTag has unique smart home functionality. If you have many smart home devices, the SmartTag can be programmed as an IoT remote that works from anywhere. This is something that an AirTag will not do for you, so it may be something to consider.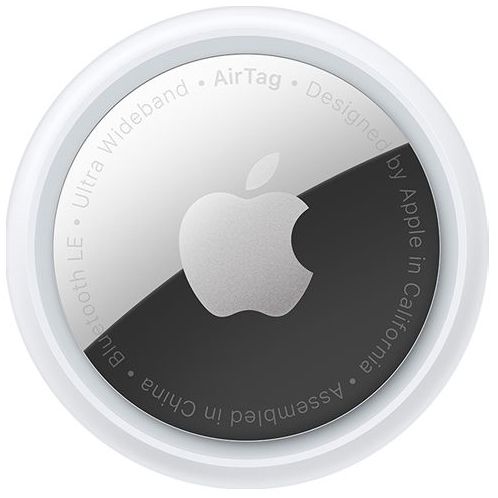 Aaaaallll the accessories
With endless ways to accessorize and customize your Apple AirTags, each one will have a unique look and application. They also work seamlessly with all your Apple devices.
Built tough
If you have a Samsung Galaxy, then the tough little SmartTag will be the perfect companion device. Use it as both a Bluetooth tracker and a smart home remote.
Master your iPhone in minutes
iMore offers spot-on advice and guidance from our team of experts, with decades of Apple device experience to lean on. Learn more with iMore!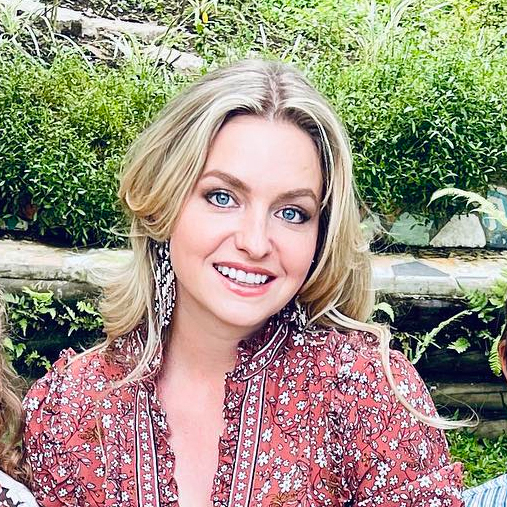 Jaclyn Kilani is a content writer at iMore. She's a longtime Apple addict with a flair for creating (written works, design, photos; you name it!) on her devices. Jaclyn has also worked in the marketing sector for over 16 years, dabbling in a bit of everything from writing to graphic design and digital marketing. In her heart of hearts, however, she is a born writer and an avid reader who adores everything about the written word. Someday she may even churn out a book or two.

Throughout her career, Jaclyn has also developed something of an addiction to all things Apple. Her professional and personal life is enhanced by an ever-growing collection of iPhones, iPads, MacBooks, Apple Watches, and even AirTags. Luckily, this expensive habit is of great use to her work at iMore, where she writes with authority on Apple products and the accessories that go with them.