Apple apologizes for Siri recording controversy, says program is returning in fall with major changes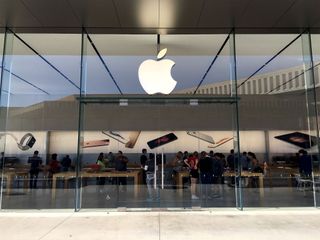 (Image credit: iMore)
What you need to know
Apple has released an apology for the Siri recording controversy.
In a letter released today, Apple acknolowedges its errors and says it will make changes.
The grading program will return in the fall, but only after a few privacy focused steps are installed.
Apple today released a letter (opens in new tab) apologizing for the Siri controversy and outlining how it will change its Siri privacy policy moving forward. Controversy erupted a few weeks ago after a report surfaced detailing how Apple was using contractors to listen to Siri recordings, even ones that were extremely personal.
Apple is now apologizing for the ordeal. In the letter, it outlines some of the steps it will now take to ensure privacy is at the forefront of its changes with Siri recordings.
As a result of our review, we realize we haven't been fully living up to our high ideals, and for that we apologize. As we previously announced, we halted the Siri grading program. We plan to resume later this fall when software updates are released to our users — but only after making the following changes:
First, by default, we will no longer retain audio recordings of Siri interactions. We will continue to use computer-generated transcripts to help Siri improve.
Second, users will be able to opt in to help Siri improve by learning from the audio samples of their requests. We hope that many people will choose to help Siri get better, knowing that Apple respects their data and has strong privacy controls in place. Those who choose to participate will be able to opt out at any time.
Third, when customers opt in, only Apple employees will be allowed to listen to audio samples of the Siri interactions. Our team will work to delete any recording which is determined to be an inadvertent trigger of Siri.
Apple is committed to putting the customer at the center of everything we do, which includes protecting their privacy. We created Siri to help them get things done, faster and easier, without compromising their right to privacy. We are grateful to our users for their passion for Siri, and for pushing us to constantly improve.
The program will resume in the fall with the changes it outlined in the steps above. Among the notable changes Apple made was the decision to not keep recordings by default and ensuring only Apple employees listen to these recordings, not third party contractors.
Get the best of iMore in in your inbox, every day!
So if I read the statement correctly, its: - Opt In = send full sound Siri recording audio data.
- Default = send only written transcripts of Siri recordings.
- Opt out = No data recording of any kind, audio or written, and disables Siri entirely. Well.. I guess they're at least trying to make it more in line with their marketing campaign... after the fact, but still.

Of course this wasn't written by Apple's PR flunkie Rene..... Apple vociferously proclaims privacy Rene rejoices (heII just yesterday he wrote a fud hit piece on Google). Apple gets caught doing something even worse than what Google did and Rene is silent.
Thank you for signing up to iMore. You will receive a verification email shortly.
There was a problem. Please refresh the page and try again.