If you're a regular iTunes or App Store customer, you could be saving on every purchase with discounted iTunes gift cards. There's almost always a sale going on somewhere, and right now one of the best is available while supplies last. PayPal is taking 15% off the $50 Apple iTunes Gift Card via its official eBay store, bringing its price down to just $42.50. We hardly ever see discounts rise above 15% on iTunes gift cards, and even these offers can feel rare at times, so don't miss your chance.
Today's deal is for a digital gift card which will be emailed to you, usually within four hours or less after payment. That means you'll be able to redeem it and start saving today.
Digital Discounts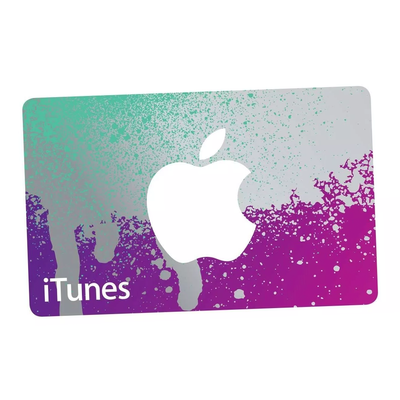 Discounted iTunes gift cards can save you money on mobile games, digital movies, Apple Music, and more, and right now, PayPal's eBay store is offering 15% off while supplies last!
$42.50 $50.00 $8 off
Saving on an iTunes gift card is basically like earning free money to spend however you choose, whether that be on new digital movies and music, the latest mobile games, essential apps, and even in-app purchases. Subscriptions that are billed through iTunes can also use your gift card funds which is a clever way to score savings on services like Apple Music and Hulu.
Another way to save on iTunes gift cards on a day-to-day basis is with a credit card that offers the right discounts, and this list of best credit cards for savings is a smart place to get started.
We may earn a commission for purchases using our links. Learn more.