Apple just released firmware updates for AirPort base stations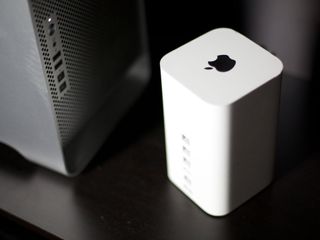 (Image credit: Rene Ritchie / iMore)
Earlier today Apple officially made firmware updates 7.7.9 and 7.6.9 available for its AirPort Wi-Fi base stations, including the AirPort Express (opens in new tab), AirPort Extreme (opens in new tab), and AirPort Time Capsule (opens in new tab). The 7.7.9 update is meant for 802.11ac routers, while the 7.6.9 update is meant for for 802.11n routers. To install the updates to your firmware, you can use either iOS or macOS AirPort Utility app.
According to Apple support documents posted for both the 7.7.9 (opens in new tab) and 7.6.9 (opens in new tab) versions of the update, it addresses multiple issues, including the KRACK vulnerabilities that affected many Wi-Fi enabled devices earlier this year. The KRACK vulnerability essentially allowed attackers to bypass WPA2 network security to steal unencrypted data like passwords, usernames, credit card numbers, and other personal information from anybody using a Wi-Fi enabled device. Apple has already released security updates to other devices earlier this year to protect them from the KRACK vulnerability, so it only makes sense that AirPort firmware would follow suit.
If you're a die-hard AirPort fan, don't misconstrue this update as a a possible hint, however — Apple supposedly dissolved the AirPort team and ceased development of AirPort wireless routers back in 2016, so it's extremely unlikely that we'll get any announcements for new AirPort-centric products in the future, even though the firmware for the older models is getting an upgrade.
Thoughts? Questions?
Do you own an AirPort Wi-Fi base station? Have you updated it yet? Share your experiences (and any questions you might have about installing the update) with us in the comments!
Get the best of iMore in your inbox, every day!
Tory Foulk is a writer at Mobile Nations. She lives at the intersection of technology and sorcery and enjoys radio, bees, and houses in small towns. When she isn't working on articles, you'll likely find her listening to her favorite podcasts in a carefully curated blanket nest. You can follow her on Twitter at @tsfoulk.
You are stating as fact that they dissolved the networking team when it is rumor. What is your proof for this?

Let me google that for you. http://bfy.tw/FXFc iMore has credibility. They get information from private sources just like any other journalistic site. I'm not sure you will ever get proof as Apple won't publish internal layoffs and what not.

Until Apple confirms it, it remains just a rumor. And if/when a new router product is released the same people who declared the rumor true will come up with an explanation as to why they were right but Apple changed its mind. That's how tech journalism works these days.

Indeed, it's a rumor. Doesn't matter what private sources you have, until Apple say it themselves, it's a rumor. Gotta love tech journalism

Fix your website and app they are both trash and unusable.

Website sometimes plays up for me, but the app (iOS) has worked fine for me, but I would like to be able to post comments through the app (currently takes you to the website, inside the app)