Apple makes twice the profit margins on U.S. iPhone sales as it does iPad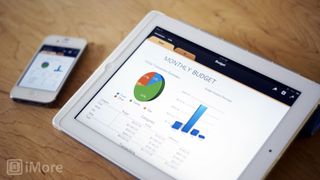 It appears that Apple is making huge profit margins on United States iPhone sales according to figures revealed in a court filing yesterday. Apple never reveals its profit margins on any of its products individually, for obvious reasons, so this revelation spotted by Reuters makes interesting reading.
The main difference with the iPhone compared to the iPad is the cell phone contract and the subsidies that the networks pay to Apple for each handset. This obviously must account for a large proportion of the increased profit margin on iPhone models. Or, conversely, Apple is forced to lower margins on the iPad to get it under $500 for the base model, since there's no one subsidizing those sales.
It will be very interesting to see how the alleged iPad mini would fit into the profit margin percentage range. If Apple is willing to accept half the profit margin on current iPads as it does iPhones, how low could they go for a 7-inch iPad? iMore has previously heard $200 is the floor. If Apple is willing to take a short term drop in profit to ensure long term gains in market share, it certainly looks like there's room to blow the competition out of the water all together.
And most importantly, unlike Google with the Nexus 7 and Amazon with the Kindle Fire, which are sold roughly at or below cost, Apple might still make money off the sales.
Love them or hate them, these court cases with Samsung are starting to reveal some really interesting information.
Source: Reuters
UK editor at iMore, mobile technology lover and air conditioning design engineer.
Subsidies "might" help, but I have a feeling the primary reason the profit margin is larger than the iPad is because of cost to develop the iPhone in contrast to the iPad. You have to keep in mind that demand decreases cost (manufacturing, not talking customer-side). The iPhone demand is much larger than the iPad. It also has to be taken into consideration that the iPhone has relatively remained unchanged since it's first launch. It probably uses much of the same material throughout - especially the iPhone 4s, since it hasn't changed in almost two years. Relative to the iPad that brought something new to the game each year (first year was being a new product, which is always a higher cost. Second year was creating a new chasis and processors. Third year was bringing the more expensive display). There is also the obviousness that the iPad is some x times larger than the iPhone, so by default it's more than likely going to cost more to make anyway.

I think you are right Soggy, but what do you think about Samsung's Q2 Earnings? Don't you think that a $5.9 billion profit it's a little bit exaggerated? I found this info on this website: www.deviceseeker.com

Soooo it means we are paying way to much for their iPhone (also iPhone 4S is probably cheap as dirt for Apple to make now).
Thank you for signing up to iMore. You will receive a verification email shortly.
There was a problem. Please refresh the page and try again.