Apple posts job listings for Maps Ground Truth managers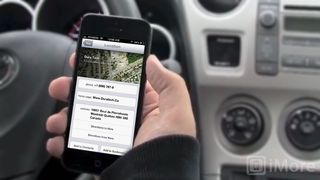 Apple is increasing its efforts to improve Maps around the world, having recently posted open positions for Maps Ground Truth managers in seven countries. Previously, Apple had only been hiring for these positions in Australia. Among other dutites, managers are expected to be able to do things like provide feedback for their area to enhance maps, according to Apple's job postings (opens in new tab).
Testing new releases of map code and data around the U.S.
Collecting ground truth data to allow for analysis of the impact of potential map code or data changes relative to known truth
Utilizing local expertise to provide feedback about U.S.-specific mapping details
Evaluating competing products in-region relative to our maps
Ground truth refers to collecting mapping data locally rather than by satellite imagery or other remote means. We heard about Apple retail employees being asked to help improve Maps back in October. This, however, points to teams of people dedicated to mapping improvements.
Apple has been steadily improving Maps since the launch of iOS 6 in September of last year. Enhancements to Flyover, 3D buildings, and turn-by-turn navigation have been made to locations around the world. There is still a long way to go, but there is no doubt that Apple is working hard to make Maps the product that everyone expected it to be and that their customers deserve.
Source: Apple (opens in new tab)
Joseph Keller is the former Editor in Chief of iMore. An Apple user for almost 20 years, he spends his time learning the ins and outs of iOS and macOS, always finding ways of getting the most out of his iPhone, iPad, Apple Watch, and Mac.
I wouldn't mind getting paid by Apple to drive around and use maps to make it better. :)

1...I wouldn't mind either. ;)

I like the functionality of Apple Maps over most apps, so interested to see how they improve it for the next iteration of iOS.

I sure hope they perfect this. I really love their maps app they way it is presented is much better than Google maps it just wasn't always correct. Hey Apple if you need me I am in Virginia and would be more than happy to drive around. I am just excited that they are intent to make this map app the best ever made.

I would like for Apple to fix the problem I've been reporting since the Maps app came out... a restaurant is located a couple blocks north of my house on their map - but in reality the place is in a community with the same name in South Dakota. Their bad data came from Yelp, who has fixed their error... Apple has yet to fix this error.

Where as this is extremely good news, I still don't understand all the hubbub about Apple maps?! Since iOS 6 came out, Apple maps has worked perfectly for me. Yeah, images have been flat and roads have been crooked. But all in all, Apple maps beats Google maps hands down(to me). Besides Yelp, Apple needs to think about acquiring FourSquare and similar companies.

It's good to see they are really taking this map apps really serious. We are going to see some good things with this app soon.

I still don't understand how a buggy portrait of the planet was REALLY that big of a failure. Forgive if you had to walk an extra block to find a n address.
Also, dutites..or duties? Typo alert!

Wish I was qualified. I would love to work for apple!

Good to see that apple is still trying to fix maps
But...there are some ridiculous mistakes in my area for which I've reported at least 20 times since last September, and have yet to receive any fixes.

Yea, I wouldn't mind getting paid driving around for apple either.. I do like the apple maps and haven't had many problems with it.. Glad to see they are improving it and I wonder if there will be any changes with iOS 7.

apple is working really hard to fix maps. hopefully it is as good as google by the time the next iphone comes out

Well, at least they are working to make their maps better

Here's the bigger problem as I see it: Apple Maps is steadily improving. Great. However the one question must be asked: Is it better than Google Maps (and I don't mean in 3D flyovers, which is a useless feature to me when I'm trying to actually get somewhere). To date, the answer is still a firm "No". Therefore, the Apple Maps app still resides in my Junk folder, while I use Google Maps when I need to actually get somewhere. As for the current state of accuracy: Today, if I input my home address of XXXX 158 Ct, it places me about two miles north of my actual home location. I have to enter the address as XXXX 158th Ct in order for it to get the correct location. It's little annoyances like that that keep me from using it. Now if Apple ever gets around to letting us set default apps (keep dreaming), I'd make Siri give directions using Google Maps by default, then I'd be happier than a pig in mud :).

I agree; however, if I recall correctly. Apple is improving much faster than Google did when Google Maps was released. Over time, quite fast actually, Google improved their Maps dramatically and Apple will likely do the same. Apple seems to be doing remarkably well as of late, except for that major hiccup at launch with melting roads and what not.

Now if they can enlist other truck drivers also to give feedback on maps and info then maps may be better then Garmin one day but for a phone app it great when I driving
Get the best of iMore in in your inbox, every day!
Thank you for signing up to iMore. You will receive a verification email shortly.
There was a problem. Please refresh the page and try again.