Apple's challenges in China, and what investors need to know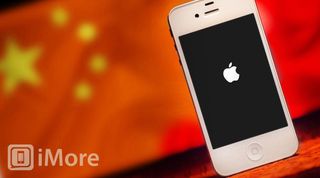 In the not-so-distant past, Tim Cook has been quoted as saying he expects China to emerge as the company's largest source of revenue. Back in January, we discussed this growth in China, along with Asymco.com's estimate that China would overtake US sales at Apple by 2016.
Has anything changed? We can't really say "no". There seems to be credible evidence of a Chinese government anti-Apple campaign. And as Derek wrote earlier this week, Citigroup estimates this campaign could cost Apple a whopping $13 billion in revenue over the next year.
I'm not an expert on China by any means. But when I look at the information being presented by Citigroup, it certainly looks like these campaigns, while damaging, don't tend to go on forever. HP was attacked by the Chinese government, causing a huge drop in PC market share. But the attack is over, and HP is back to fighting an honest fight as far as I can tell.
Could this China setback be part of the reason Chinese firm Lenovo ultimately toppled HP as the #1 PC vendor worldwide? Maybe. But I think the PC game has long been one of selling a commodity. The smartphone game isn't there yet. At least not outside of the low cost Android handset market. Apple, Samsung, Microsoft and BlackBerry are all pushing hard to maintain high price points and strong margins.
So an attack on Apple, by the Chinese government, while it might hurt sales this year, probably won't have a lasting effect. At least I don't think it will. That's because there isn't a competing Chinese brand to overtake Apple. Within China there is Lenovo, who held the #2 market position behind Samsung in 2012. Huawei isn't too far behind Lenovo. But that's China. Both Lenovo and Huawei are not significant smartphone vendors outside of China.
I can see anti-Apple propaganda hurting iOS market share in China somewhat, but given how Android (and Android forks) already commands 86% of the Chinese market, I'm not convinced iOS will be hurt over the long term. Apple fans remain Apple fans. And if 12% of China wants to buy an iPhone versus an Android, there is only one company to buy it from.
Anyway, Apple apologized for communication problems about its warranty policy in China, which was the apparent cause of the latest media attack on the company. And the apology seems to be working, as evidenced by this Reuters story. I think it was a smart move by Cook. You're never going to win a media battle with state-controlled media in China. Better to just stand up, apologize, and carry on with your growth plans.
So will Citigroup's estimates pan out? A $13 billion revenue hit is sizable. Apple is expected to generate $181.5 billion in revenue this year, so it would be a 7% headwind they'd have to overcome in other markets. Not easy. If the problems in China continue it will make it tough for Apple's stock to begin a recovery. The stock is down to about $430 from a high of about $700 in September.
I guess we'll just have to wait and see.
Master your iPhone in minutes
iMore offers spot-on advice and guidance from our team of experts, with decades of Apple device experience to lean on. Learn more with iMore!
Former sell side analyst, out-of-box thinker, consultant, entrepreneur. Interests: Wife & kids, tech, NLP, fitness, travel, investing, 4HWW.