Elon Musk and Tim Cook "resolve" Twitter's App Store dispute... for now
Update: Musk tweets that the two companies have resolved their differences... for now.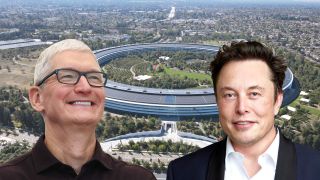 (Image credit: Apple)
Update: Elon Musk has stated that, following his meeting with Apple's Tim Cook on November 30, the two parties have "resolved" a misunderstanding that saw Musk claim that Twitter was being threatened with removal from the App Store.
A "good conversation" with Cook revealed that Apple had "never considered" taking Twitter off the iPhone maker's software storefront. The Tesla boss had stated on Monday that Apple may have been considering penalising the social network for its moderation standards.
Good conversation. Among other things, we resolved the misunderstanding about Twitter potentially being removed from the App Store. Tim was clear that Apple never considered doing so.November 30, 2022
Not that this will be the last time the two come to blows. Musk has continued to rail against Apple's 30% cut from in app purchases as he looks to further push Twitter Blue subscription option, a position shared by Epic Games, the maker of the Fortnite video game. Epic's war against Apple saw it acrimoniously jump from the App Store ship as it tried to maximise what could be made from its lucrative in-app purchases.
Musk will also have to continue to contend with critics of his banned accounts amnesty (which has seen the likes of Donald Trump re-instated to the service) and the rollback of its policy against Covid-19 misinformation.
Such moves have made advertisers uneasy, leading Musk to scramble the to fill the revenue gap left by fleeing advertisers.
The original story continues below:
Elon Musk is in the building. Well, Apple's building.
In a post on Twitter, the Chief Twit revealed that he has met with Tim Cook at Apple Park, the technology giant's main headquarters in Cupertino, California. The tweet simply thanked Cook for showing Musk around the campus, saying "thanks for taking me around Apple's beautiful HQ."
Musk also attached a video to the tweet, showing off the large manmade pond that is located in the middle of the campus within the perimeter of the spaceship-like building. You can see the shadows of Musk and what is likely Cook in the video:
Thanks @tim_cook for taking me around Apple's beautiful HQ pic.twitter.com/xjo4g306gRNovember 30, 2022
It's unclear what Cook and Musk discussed
While Musk has revealed that he met with Cook, he did not provide any insight into what exactly the two executives have discussed. However, with recent events (or tweets) in mind, it wouldn't be hard to take a guess as to what the topic of conversation was.
Earlier this week, Musk seems to have chosen his next target to fight with, and that was Apple. The Twitter owner and CEO took to the social media platform to rail against the company, sending out a number of tweets including those that questioned if Apple hated free speech in the United States due to a claim that the company had rolled back its advertising efforts on the platform.
Apple has mostly stopped advertising on Twitter. Do they hate free speech in America?November 28, 2022
Musk also claimed that "Apple has also threatened to withhold Twitter from its App Store, but won't tell us why." He did not provide any evidence to back up that claim.
The Twitter CEO also tried to rile up his fans by saying Apple "puts a secret 30% tax on everything you buy through their App Store?" That tweet was quickly flagged by the company's own Community Notes feature, which pointed out that Apple's 30% commission was well known and public — certainly not secret.
With Musk's meeting with Cook, the two companies appear to be trying to work out their differences and, without a doubt, if Apple will back off its 30% commission on Twitter Blue subscriptions which Musk has delayed the launch off.
Master your iPhone in minutes
iMore offers spot-on advice and guidance from our team of experts, with decades of Apple device experience to lean on. Learn more with iMore!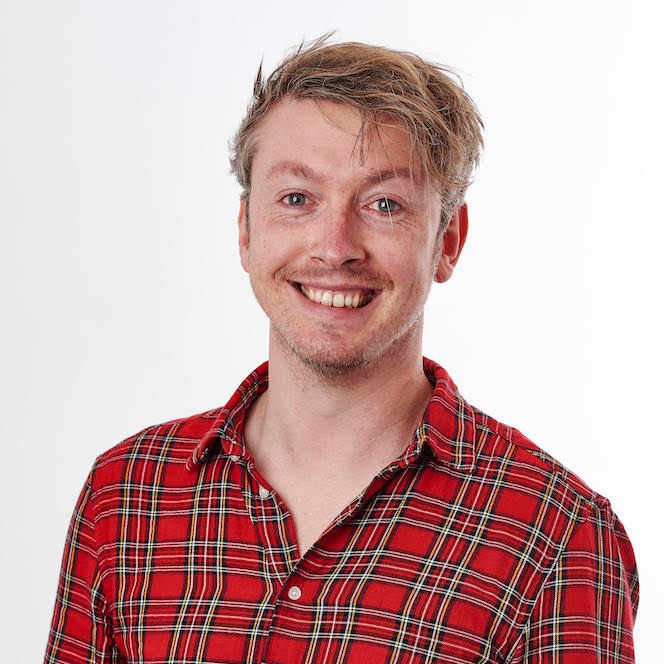 Gerald Lynch is the Editor-in-Chief of iMore, keeping careful watch over the site's editorial output and commercial campaigns, ensuring iMore delivers the in-depth, accurate and timely Apple content its readership deservedly expects. You'll never see him without his iPad Pro, and he loves gaming sessions with his buddies via Apple Arcade on his iPhone 14 Pro, but don't expect him to play with you at home unless your Apple TV is hooked up to a 4K HDR screen and a 7.1 surround system.
Living in London in the UK, Gerald was previously Editor of Gizmodo UK, and Executive Editor of TechRadar, and has covered international trade shows including Apple's WWDC, MWC, CES and IFA. If it has an acronym and an app, he's probably been there, on the front lines reporting on the latest tech innovations. Gerald is also a contributing tech pundit for BBC Radio and has written for various other publications, including T3 magazine, GamesRadar, Space.com, Real Homes, MacFormat, music bible DIY, Tech Digest, TopTenReviews, Mirror.co.uk, Brandish, Kotaku, Shiny Shiny and Lifehacker. Gerald is also the author of 'Get Technology: Upgrade Your Future', published by Aurum Press, and also holds a Guinness world record on Tetris. For real.