The iMore Readers' Choice Awards are back — and we want you to take part!
Help crown the very best products, apps and services in the world of Apple.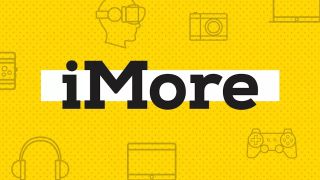 (Image credit: Future)
iMore.com has always been a celebration of all things Apple. Whether that's the latest iPhones, a hot new app from a third-party developer or a cool accessory that takes your Mac's productivity potential to new heights, it's a joy and a privilege to be part of such a creative and exciting ecosystem.
So we've been thinking, why not take that celebration to the next level, and actually award and crown our favorite Apple-related items each year. And why not go one step further, and get you, our core and loyal readership, to take part too.
Without further ado then, I'm happy to announce that we're bringing back the iMore Readers' Choice Awards!
It's been years since iMore has crowned our favorite devices, apps and accessories, and we want to make sure you'll be as involved as possible. While our editors are working hard to draw up the shortlists for each category, we'd love your input too on what you think deserves recognition.
So over the next few weeks, we're giving you the chance to get in touch and let us know your most-loved Apple apps, devices, accessories and more, for a chance to get them shortlisted in our lists.
After that, it'll be over to you, our readers, to vote on the products picked (more on that to come later!), before we announce our winners.
Have your say!
So, how can you get in touch with us? Well, there are a ton of ways!
First, there's our ever-ready iMore forums. Just reply to this post in the forum where we'll be keeping a close eye on your responses. Also, our forums now help fuel our back-in-action commenting section — any comment you make on the forum will appear on our articles, too.
Secondly, there's Twitter. You can find us at @imore, and if you use the hashtag #iMoreAwards23 we'll be able to sift through and find the posts directly related to the Awards conversation.
Thirdly, there's Facebook. Drop us a message there and we'll be sure to see it.
Finally, you can email me directly! Just pop 'iMore Awards' in the headline and I'll be sure to get back to you. I'm on Twitter too if that's easier.
Here are the categories we're currently discussing entrants for (this list is subject to change before the voting stage starts):
Best Apple device of the year
Best Apple software launch of the year
iMore Readers' Most Wanted (e.g, unannounced or rumored devices)
Case manufacturer of the year
Best iPhone accessory
Best iPad accessory
Best Mac accessory
Best keyboard
Best monitor
Best smart home device
Best audio device
Best iPhone app
Best iPad app
Best Mac app
Best mobile game
Best Mac game
Best entertainment service
Best home-office gear
We're primarily looking for items that have launched in the past year — but we'll be open to considering older devices or software that have had a big, game-changing update recently too.
That's it for now! We'll be opening voting up in a few weeks time, and we'll have more details on dates and contenders soon. In the meantime, get in touch to make sure your most loved corners of the Apple ecosystem get the kudos they deserve!
Master your iPhone in minutes
iMore offers spot-on advice and guidance from our team of experts, with decades of Apple device experience to lean on. Learn more with iMore!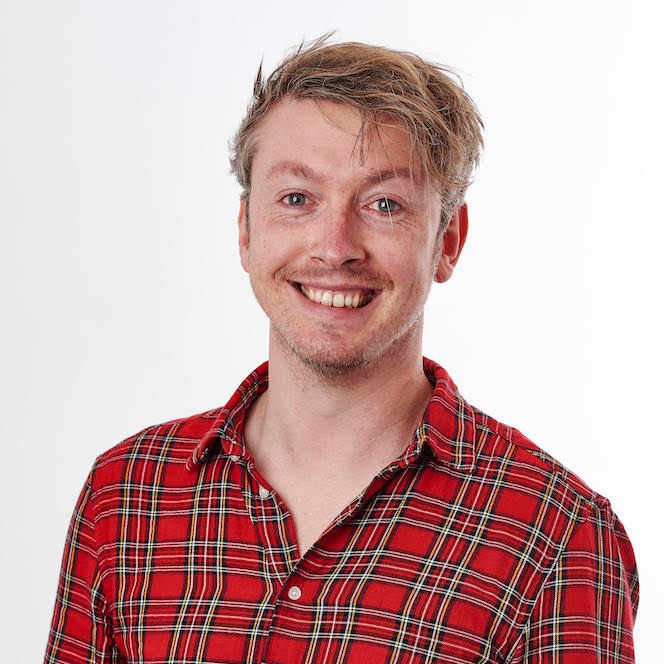 Gerald Lynch is the Editor-in-Chief of iMore, keeping careful watch over the site's editorial output and commercial campaigns, ensuring iMore delivers the in-depth, accurate and timely Apple content its readership deservedly expects. You'll never see him without his iPad Pro, and he loves gaming sessions with his buddies via Apple Arcade on his iPhone 14 Pro, but don't expect him to play with you at home unless your Apple TV is hooked up to a 4K HDR screen and a 7.1 surround system.
Living in London in the UK, Gerald was previously Editor of Gizmodo UK, and Executive Editor of TechRadar, and has covered international trade shows including Apple's WWDC, MWC, CES and IFA. If it has an acronym and an app, he's probably been there, on the front lines reporting on the latest tech innovations. Gerald is also a contributing tech pundit for BBC Radio and has written for various other publications, including T3 magazine, GamesRadar, Space.com, Real Homes, MacFormat, music bible DIY, Tech Digest, TopTenReviews, Mirror.co.uk, Brandish, Kotaku, Shiny Shiny and Lifehacker. Gerald is also the author of 'Get Technology: Upgrade Your Future', published by Aurum Press, and also holds a Guinness world record on Tetris. For real.