Apple's Shazam grew its user base in 2018 while also turning a profit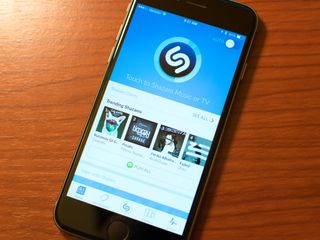 (Image credit: iMore)
What you need to know
2018 proved to be a banner year for Shazam.
On top of getting purchased by Apple, it also increased its user base and profit.
It ended the year with 478 million active users and $158.4 million in profit.
Last year was a milestone year for Shazam. Not only was it scooped up by Apple (opens in new tab) late in 2018, it also saw its overall user base and profit grow from the previous year.
According to Billboard, Shazam's user base grew from 400 million active users in 2017 to 478 million users in 2018. During the same period, its profit (before taxation) came in at $158.4 million as opposed to the $19.4 million it lost in 2017.
One area it did decline was in revenue. It earned $34.8 million compared to $44.8 million the previous year. However, that decline is attributed to the fact that Apple removed all ads from the free version of the app in September 2018, digging into the revenue.
Regardless, it was a good year for Shazam. Following the $400 million purchase by Apple, the service was more closely integrated into Apple's services, including Apple Music. Apple launched a new "Shazam Discovery Top 50 (opens in new tab)" playlist and incorporated Shazam data into Apple Music letting musicians access deeper data and analytics.
Can't believe I've been using Shazam since the iPhone 3G, great to see an app still being prosperous after so many years
Thank you for signing up to iMore. You will receive a verification email shortly.
There was a problem. Please refresh the page and try again.