Here are five CarPlay apps that can help you work during a long traffic-jam
Make use of your time in traffic if you're running late.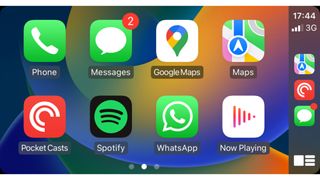 (Image credit: iMore)
If you've ever sat in traffic thinking "I really wish I could do more with my time", then this article is for you. Traffic is, sadly, a common part of modern life, but that doesn't mean it needs to bring your productivity to a grinding halt.
Thankfully, the best CarPlay apps for work can help you get stuff done, even when you're waiting for your exit, following a diversion, or anything else that can add considerable time to your journey.
Still, it bears reiterating that these apps should only be used when it is safe to do so, and should only be interacted with through the CarPlay interface. You should always focus on the road.
With that out of the way, here are some apps for getting work done using CarPlay. For more, be sure to check out our lineup of the best CarPlay apps for general use.
Calendar/Dashboard
If you use your iPhone's Calendar app, then you can get a good look at your next event through the Dashboard view on your CarPlay display.
Showing your next appointment, this part of the UI will vanish if it's not heeded, but it's handy for seeing what you've got coming up at a glance.
It's worth noting that you can't directly jump into some appointments within the Calendar app, and you'll need to open the relevant meeting app.
Reminders
Apple's Reminders app is arguably one of the more useful iOS stock apps, thanks to a bevy of improvements in the last few years.
Through CarPlay, it's possible to log some items using Siri with your voice, letting you add new tasks and add them to specific lists. This is ideal for jotting down something down for later, but can also feed into third-party apps through API integrations.
This means if you happen to use Things 3 as your task manager, you can queue up tasks in your inbox throughout the day for dealing with when you get home. Some apps work better with Reminders than others, though, so it might be worth checking to see what the limitations are before you spout half a dozen tasks into the ether.
Meeting apps
Of course, communication in today's world is everything, and while iMessage and the Phone app are baked into CarPlay by default, there's a whole world of third-party options across a variety of platforms.
Messaging apps like Whatsapp or Telegram are supported, but you'll also find voice-first comms, too, including Zoom, Skype, and even Microsoft Teams.
Naturally, you won't find the likes of Slack (we can't imagine anything worse than navigating a huge list of channels and DMs while behind the wheel), but for many, there will be an option for dialling into your next calendar appointment on the go.
Audiobook and Podcast apps
Picture the scene - you've recorded a lengthy meeting, and you'll need to listen to it back once you get to your destination, adding yet more time onto your day.
Or does it? With some Audiobooks or Podcast apps (Pocket Casts, for example), you can upload files to the cloud for playback wherever you are - and they work with CarPlay.
Something to consider next time you're dreading listening back to hours of a meeting you were just in!
Maps/Google Maps/Waze
The holy trinity of navigation, Maps, Google Maps, and Waze can help you find a rest stop from which to work outside of the car.
It may sound obvious, but if you're on a long drive and really need to check an email or send a company announcement, your best bet is pulling over to get that done.
Will you use any of these apps to get work done? Or are you more keen on listening to music and podcasts until you get to your destination? Let us know!
Master your iPhone in minutes
iMore offers spot-on advice and guidance from our team of experts, with decades of Apple device experience to lean on. Learn more with iMore!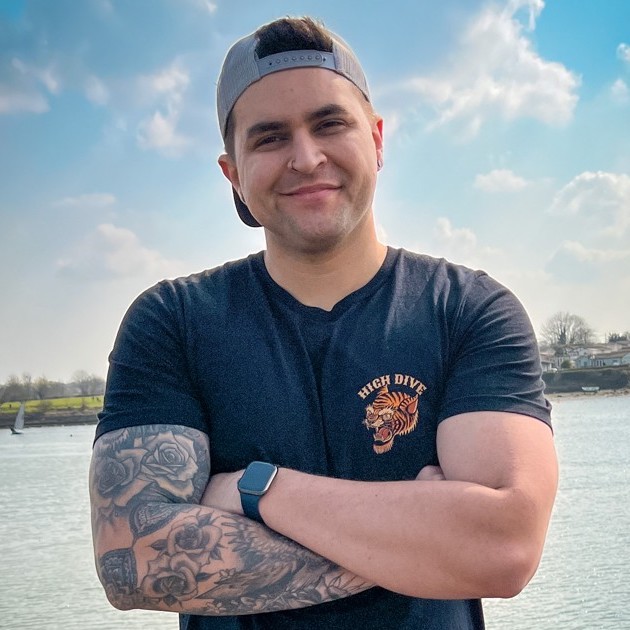 Lloyd Coombes is a freelance writer with a specialism in Apple tech. From his first, hand-me-down iMac, he's been working with Apple products for over a decade, and while he loves his iPhone and Mac, the iPad will always have his heart for reasons he still can't quite fathom.

Since moving from blogging to writing professionally, Lloyd's work can be found at TechRadar, Macworld, TechAdvisor and plenty more.

He's also the Editor in Chief at GGRecon.com, and on the rare occasion he's not writing you'll find him spending time with his son, or working hard at the gym (while wearing an Apple Watch, naturally). You can find him on Twitter @lloydcoombes.