The best third-party CarPlay apps in 2023
Do more with your CarPlay unit with these fantastic apps.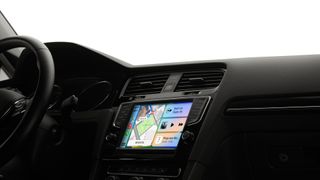 (Image credit: Apple)
If you've got an iPhone and drive a compatible car regularly, you'll likely know just how helpful CarPlay can be.
Allowing you to use your car's existing infotainment system with your iPhone's collection of apps and services, it's become a key part of modern motoring.
We've already covered a whole host of tips and tricks to make the most out of the system before the "next generation of CarPlay", but this time we're taking aim at the best third-party apps that make driving more enjoyable, traffic jams more bearable, and family trips more entertaining.
The best third-party CarPlay apps in 2023
WhatsApp
Telegram, Zoom, and even Skype are available as messaging apps within CarPlay, but Whatsapp gets the nod from us as it's the one we use most frequently.
The app relies on Siri, as CarPlay apps often do, but it does a great job of announcing messages when you're ready to hear them, and it can call contacts, too.
As with similar apps, though, it can get a little unwieldy when in group chats - we'd recommend dealing with those once you reach your destination.
Overcast
Overcast has long been "the podcast app king", and the one you'd recommend to anyone else that enjoys the internet radio show format, and for good reason.
One of its drawbacks, at least in this writer's opinion, has been it's fairly cluttered UI - something the CarPlay version rectifies by boiling it down to its basic elements.
You still get the Smart Speed option to trim silence, and Voice Boost for consistent audio, too.
Google Maps
Apple Maps is, in 90% of instances, a very good navigation app - but it's still incorrect or slightly off enough to warrant a backup.
Google Maps has long been the standard for online mapping, and it's great when it comes to CarPlay, too, with an easy-to-use interface that lets you quickly identify key stops along a journey (rest stops, petrol stations, and more) with a tap or two.
We've also found it more consistent with multi-stop journeys than its Apple counterpart. It works with the dashboard view, too, taking the space Apple Maps would otherwise occupy.
Spotify
Another stand-in for an Apple first-party option, Spotify has long been this writer's choice for music streaming platform thanks to its impressive feature set and lightning-fast iOS app.
It gives us great pleasure to report that Spotify's CarPlay app is just as easy to use, and can easily surface your recent listens, as well as the company's so-good-it's-a-little-scary personalized mixes. It can also manage your Spotify podcasts.
Pandora and Amazon Music also offer solid CarPlay capabilities, too.
Audible
Speaking of Amazon, the company's Audible app is a very good CarPlay citizen indeed.
Offering your library at the tap of a button, as well as a Collections button to narrow things down, it also includes Audible podcasts.
With a monthly credit for a book, it's worth installing and nabbing a freebie for that next long journey you have - just be sure to download it before you head off.
Audiobooks.com
Sticking with audiobooks, Audiobooks.com's own CarPlay app offers a huge number to choose from - and many are free.
With a couple of taps, you could be listening to a completely new book free of charge, but you can also download them for later, too.
Castro
Castro has grown into one of the more popular podcast apps, but it's CarPlay UI is a delightfully simple experience - which is kind of the point, really.
Jump into downloaded shows or stream, whether they're in your Queue or your Inbox. Shows move from the latter to the former, and when they're done you can archive them with ease.
It's a nice easy way to manage an unwieldy podcast queue, and that's perfect.
Pocket Casts
If Castro is a "nuts and bolts" CarPlay app for podcasts, Pocket Casts is the tinkerer's dream, with plenty of customizable filters on the iPhone that carries across to the CarPlay version.
We'll admit that it can be overwhelming at first, but once you've set them, you can forget them. You can automatically populate your queue with a handful of episodes, too, so you can just plug in (or use wireless CarPlay) and settle in for as many shows as you need.
Those are our picks for the best third-party CarPlay apps right now. Which are your favorites? Be sure to let us know in the comments or over at the iMore Forums.
Master your iPhone in minutes
iMore offers spot-on advice and guidance from our team of experts, with decades of Apple device experience to lean on. Learn more with iMore!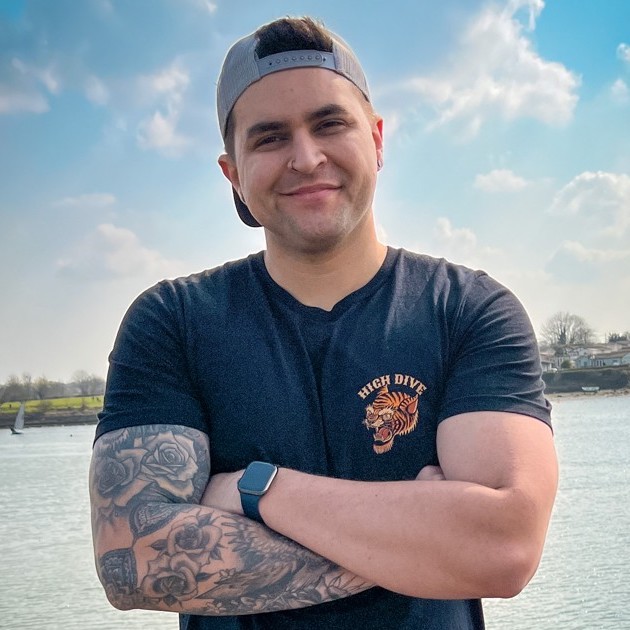 Lloyd Coombes is a freelance writer with a specialism in Apple tech. From his first, hand-me-down iMac, he's been working with Apple products for over a decade, and while he loves his iPhone and Mac, the iPad will always have his heart for reasons he still can't quite fathom.

Since moving from blogging to writing professionally, Lloyd's work can be found at TechRadar, Macworld, TechAdvisor and plenty more.

He's also the Editor in Chief at GGRecon.com, and on the rare occasion he's not writing you'll find him spending time with his son, or working hard at the gym (while wearing an Apple Watch, naturally). You can find him on Twitter @lloydcoombes.