Here are 7 ways to get started with Shortcuts for Apple Watch
We show you the best areas to focus on when trying to get things done on your wrist.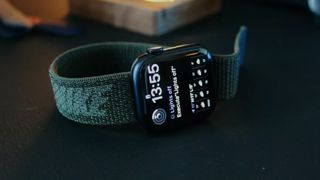 (Image credit: Stephen Warwick / iMore)
The Shortcuts app for Apple Watch is a small but powerful way to access the vast array of capabilities from the apps on your device, all from the convenience of a few taps on your wrist.
Some of the ways Shortcuts on Apple Watch can be most useful, however, are not immediately obvious — there's a lot of potential in Shortcuts, but honing in on the best use cases and avoiding too much complexity is important for a good Watch-based experience.
This piece covers seven areas where you can build Shortcuts for Apple Watch that are worth exploring, have powerful actions to take advantage of, and work well when running from your favorite Apple Watch.
Media
With media shortcuts on Apple Watch, you can easily play your favorite music, podcasts, or audio right away.
Try using the Play Music action to set up a favorite album or playlist, the Play Podcasts to pick a podcast, or something like Background Sounds to play ambient noise from your device.
Combining these actions with the Set Playback Destination action also lets you control where the sound comes out, whether that's from the current device, a Bluetooth speaker, or an AirPlay destination.
Smart home
For smart home shortcuts on Apple Watch, one can easily take control of their best HomeKit devices, entire scenes, or even set up specific flows that change the results depending on the current state of devices in your home.
Try setting up simple shortcuts using the Control Home action for your most-used scenes, or dedicated shortcuts for individual devices inside groups that might be hard to otherwise access in the Home app.
To go further, try making a shortcut that uses Get Current Weather and the If action to set the lights brighter during rainy weather and dimmer if it's already sunny out.
Notes
One of the unique benefits of using Shortcuts on Apple Watch is the ability to add notes to the Notes app through Shortcuts, despite there being no Notes for Apple Watch itself. Shortcuts handles everything via the iPhone in the background.
With the Create Note action and Ask For Input, try setting up a shortcut to add a random idea to a specific folder in the notes app.
With the upcoming iOS 16, users will also be able to specify tags as well, which leads to more specific shortcuts for each tag area you work with.
Health
The Health app and the Log Health Sample actions are also great opportunities for making shortcuts on Apple Watch, especially with the health-centered focus of the device.
Try using the Ask For Input action and change the data type to Number, then use that result in the Log Health Sample action to insert your personal data into the Health app.
This works well for things like ounces of water, your current weight, or even non-number specific data types like handwashing or brushing your teeth. Health app shortcuts are super helpful for a variety of things.
Tasks
Similar to the Notes option above, Apple Watch is great for capturing tasks through Shortcuts and inserting them into any of your to-do list apps of choice.
The default option for every Apple user is Reminders, which works well with Shortcuts for adding to any list, adding flags, or inserting other information in the reminder's details with the Add Reminder action.
This also works for any app that supports Shortcuts and doesn't require opening the app — you can add tasks to apps like Things, OmniFocus, Todoist, and more right from your wrist.
Remote control
Apple Watch is also great for remotely controlling your Apple TV through Shortcuts.
Apple has a whole set of actions that take advantage of the Apple TV Remote app's connection to your device, letting you do things like Wake TV to turn on your television set entirely (using HDMI-CEC), changing the settings on the Apple TV for things like your personal profile or captions, and even showing the remote on the Apple Watch so you can control everything without using the physical remote.
Settings
Finally, Shortcuts on Apple Watch can also be used to control the Apple Watch itself and all the settings available.
Apple has a set of actions for the Watch app for toggling the Always-On Display, controlling when the media face pops up, and more options that you can mix and match for your specific needs.
Apple Watch also has a set of actions for controlling the current watch face and showing a different face on-demand — these work well from Apple Watch itself, plus you can run them from your iPhone to control the watch too.
Making life easier on Apple Watch with Shortcuts
Overall, Apple Watch shortcuts work best when they solve one specific problem well and don't require too much interaction.
However, there's so much opportunity in these categories and beyond to access the capabilities of all your apps without even using your best iPhone at all — everything can be available right on your wrist.
Here are the shortcuts we showed in the article to get you started — add them all and customize them based on your needs:
Master your iPhone in minutes
iMore offers spot-on advice and guidance from our team of experts, with decades of Apple device experience to lean on. Learn more with iMore!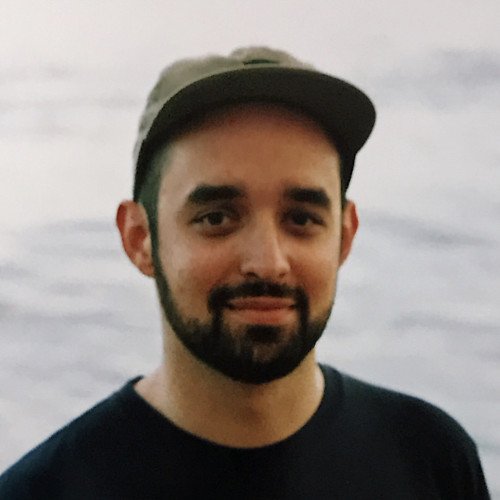 Matthew Cassinelli is a writer, podcaster, video producer, and Shortcuts creator. After working on the Workflow app before it was acquired by Apple and turned into Shortcuts, Matthew now shares about how to use Shortcuts and how to get things done with Apple technology.
On his personal website MatthewCassinelli.com, Matthew has shared hundreds & hundreds of shortcuts that anyone can download, plus runs a membership program for more advanced Shortcuts users. He also publishes a weekly newsletter called "What's New in Shortcuts."