AT&T Navigator for iPhone update + give away!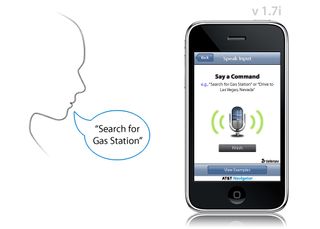 AT&T Navigator for iPhone -- powered by TeleNav -- has just been updated to version 1.7i and here's all the new stuff you get:
Lane Assistance: Need to know what lane you should be in? Lane assist will help you with exactly that, making easier to know where you should be to prepare for your next maneuver.
Traffic Camera Alerts: Want a heads up before heading into the next traffic light? Traffic Camera Alerts gives you exactly that – a simple way for you to know what's coming up ahead at the next traffic signal!
One Touch Speech Recognition: Now, with AT&T Navigator 1.7i, you can now with just one button speak in commands to quickly find the information you're looking for! You can say things like "Search for the library" or "Drive to Las Vegas, Nevada."
Battery Saver Mode: Is there any bigger bummer than finding our your cell phone's battery has died? With Battery Saver Mode, when you've arrive at your destination or have been stationary for a while, this feature will give you peace of mind by turning off your GPS – and helping to save your battery.
Multitasking: Big fan of iOS4? Then without a doubt, multitasking is an important feature to you.
Smoother 3D Animations: In the new version of AT&T Navigator, we're now using a new "OpenGL" engine that allows us to use higher frame rates, better transition animations, and renders faster when panning in 3D maps! What does that mean for you? A better navigation experience!
If you want to see it in action, there's video after the break. If you want to win one of three (3) free one year subscription, head on over to the iPhone App Forum now!
Get more iMore in your inbox!
Our news, reviews, opinions, and easy to follow guides can turn any iPhone owner into an Apple aficionado
Senior Editor at iMore and a practicing therapist specializing in stress and anxiety. She speaks everywhere from conferences to corporations, co-host of Vector and Isometric podcasts, follow her on Twitter @Georgia_Dow and check out her series at anxiety-videos.com.