Become the ultimate crime lord in Batman: Arkham Underworld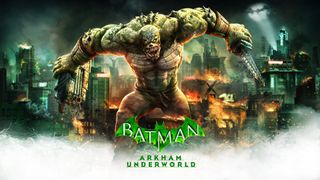 Warner Bros. Interactive Entertainment and DC have announced that Batman: Arkham Underworld, a new free-to-play game, is available for iPhone and iPad. The title has been developed by Turbine, the same folk behind The Lord of the Rings Online. But instead of combating crime and putting away criminals, it's up the the player to take control of one of Batman's greatest enemies to take over Gotham City.
Players will be able to choose from the likes of The Riddler, Harley Quinn and Killer Croc as they battle against one another to build up their ultimate hideout, recruiting an army of henchmen to do their bidding, and battling through story-driven missions within Gotham City's neighborhoods. Should a player' empire become too large, Batman himself will see to their destruction personally.
The game itself and all the story-driven elements are set before the events of Batman: Arkham Asylum. You can download the game from the App Store today.
Get the best of iMore in in your inbox, every day!
Not available in US Sent from the iMore App
Thank you for signing up to iMore. You will receive a verification email shortly.
There was a problem. Please refresh the page and try again.