Best Calendar apps for Mac: Fantastical, BusyCal, QuickCal, and more!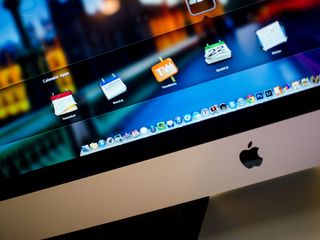 Like it or not, we live and die by our calendars. Having a system that works for you, that keeps you on time, that tracks your events, that makes sure you're never late or in the wrong place for your appointments isn't a nice-to-have, it's a must-have. While the built-in OS X Calendar app... serviceable, it's by no means an all-star. But that's fine! There are plenty of great alternatives, from simple add-ons to complete calendar replacements that can make keeping track of your day, week, and month faster, easier, and all-around better. So which one is the absolute best calendar app for you? Here are my favorites!
Fantastical
Why you can trust iMore Our expert reviewers spend hours testing and comparing products and services so you can choose the best for you. Find out more about how we test.
Fantastical sits in the menu bar of your Mac until you need it. It also ties in the Reminders app for a complete all-in-one solution that can be accessed with a single click. The main view shows what you've got coming up in a single stream. With natural language input you can type something like "Lunch with Rene tomorrow at noon." and Fantastical for Mac takes care of the rest. There are also a lot of shortcuts and keystrokes that are useful for switching calendars. Fantastical for Mac is also a great compliment to its popular iPhone counterpart, making for a near complete workflow. The only thing missing is an iPad version, which is supposedly in the making as well.
If you want a minimalistic approach that's as simple to use as it is fast, Fantastical is it.
See also:
BusyCal 2
BusyCal 2 is a complete calendar replacement with natural language support that integrates not only with iCloud but Exchange, Google Calendar, and other CalDAV servers. Not only can you sync with all aforementioned calendar services, but share calendars within them too. Weather Underground integration also gives you a quick look at the weather on a particular day right inside BusyCal 2. One of my favorite features of BusyCal is the ability to arrange calendars into groups and further categorize them past what most other options let you. BusyCal also integrates all your reminders eliminating the need for a second app to manage them.
If you want fine tune control of your calendars, BusyCal offers that, and then some.
QuickCal 3
QuickCal is also less of a complete replacement as it is an add-on to the native calendar app. It can integrate with your existing calendars as well as sync with Google calendars. It supports natural language input for quick entry for both calendar events and reminders. In order to switch between lists, just type their name when typing the event and QuickCal automatically detects the change. You can access QuickCal from anywhere on your Mac with a simple keyboard shortcut, making it a great stay out of the way until you need it type solution.
If you are looking for more of a companion app that caters to the fastest entry method possible, QuickCal 3 fits the bill at a more than reasonable price.
See also:
TimeWorks
TimeWorks isn't necessarily a calendar app but does make it so you barely ever have to open it to view items. Basically TimeWorks overlays your calendar onto your desktop, or in a separate window. You can see a finish line that slowly moves across your desktop towards the end of the week. Where it's currently at quick shows at a glance where you should be in terms of tackling your calendar events and reminders. It's a simple app but a very effective one if you have a hard time staying on task.
For help staying on schedule and remembering what needs your attention right now, take a look at TimeWorks.
Blotter
Blotter also works in conjunction with the native Calendar app and simply provides a gorgeous desktop overlay that gives you a complete look at what your day is look. In this aspect, it's similar to TimeWorks. But instead of focusing on the entire week, Blotter gives a better overall picture and offers more customizations than TimeWorks does, which makes it more ideal for people that plan ahead more than they need to concentrate on staying on task. It also takes on the transparency of whatever background you use on your Mac, which makes for no maintenance.
If you want to always know what you have coming up calendar and reminder wise with a simple glance at your desktop, Blotter is what you want.
Your picks?
Once you've picked your new calendar app, let me know — which one did you go with? And if you already have a favorite and I missed it, tell me — which is it and what makes it great?
Get the best of iMore in your inbox, every day!
iMore senior editor from 2011 to 2015.
Great list Ally, I'm rather fond of Fantastical.
:D

Longtime Fantastical user. So fast. Add stuff. Find stuff. In. Out. Those magnificent Flexibits jerks have tricked me into being productive!

I just use Google Calendar in a regular browser. I haven't found anything that works better for my workflow.

I'm enjoying the native calendar for OS X for Mac. I have fantastical just haven't seen what all the hoopla is all about. I guys I will continue to work with to see if it becomes a benefit. Great review! Sent from the iMore App

You don't have to open iCal to enter a new event because Fantastical is always open in the top bar. Once you get the hang of it, it's so much faster to add events and quickly see your schedule.

And the global shortcuts. Those make it even quicker. Sent from the iMore App

I use the Mac Calendar app to view events but use Fantastical to enter them (keyboard shortcut plus Fantastical natural language parsing). Sent from the iMore App

You guys have a nasty habit of creating long lists of apps, most of which aren't available in America (all but Fantastical).

Every single one of these apps are available in America. Sent from the iMore App

Weird. Maybe it's the link you're using? Every time I click any of those outside of Fantastical, it won't open and says the app isn't available in teh US. If I do a manual search for them, they do come up. Great though! I was bummed because Blotter looks cool! Thanks!

Given that my Mac is my personal machine and not used for work the native Calendar app works just fine for me. I have it tied to my iCloud and sync to my iPhone and iPad. I only use it for things like doctor appointment and to remind me to make sure my bills are paid.

I'm using Fantastical. I see it the best with simple to use, stay on my top bar until I need to add an event with less clicks and short words (Natural Language).
I think most of (Fantastical for iPhone) users will use the same app on mac :)

BusyCal on my iMac and MBP...Fantastical on my iPhone. Coming from the PC and Outlook, Mac Mail and iCal was a huge disappointment. BusyCal was a godsend!

I don't disagree that Fantastical is a nice calendar app...but it has one undeniable downfall. You simply can not look at an entire month and peruse your events. You have only little dots and you have to click on a date to open that day to see what the little dots are for...so I use Google Calendar. IMHO, I'll take a full-page view over little colored dots any time. I'm a paid customer of Fantastical on my Mac and also my iPhone and I've spent a lot of time wishing it would fit my needs.

I would like to IMPORT calendar events from an excel or .csv file, is there a calendar app that can do this seamlessly & without a lot of hassle? I run a basketball organization with 17 teams, each with unique practice and tournament schedules, so the 300+ events I need to put into my calendar would drive me insane if I have to do it 1 by 1, as they aren't always easily repeatable events. Any insight would be greatly appreciated!

Hi Spoo34.
Well you can import events in Google calendar, and export them from google calendar to any calendar you would like?
At WebDavy, we help organizations like yours getting their schedules to work without any problems.
Feel free to contact me for more information. Then we will find a great solution for you.
na@webdavy.com

Apparently, the BusyCal people are too busy after taking my money to put simple line-wrap (for long alarm text) into their pop up Alarms window. And this window does not remember it's width, so you are left with truncated Alarm event text. (The do line-wrap in the calendar itself, not sure why it is so hard to do it in the Alarms window) This is NOT a cheap produce, but has crappy cheap support.

I just downloaded the trial version and on first look this is exactly what I was looking for, integration of calendar & todo's, something sorely lacking in the MAC calendar.
A couple enhancements would make this perfect(10 out of 10) app for me.
(1) I currently use Things for my todo, so sync'ing through reminders I loose some of the content/functionality, not a big issue but would be nice to be able to retain the GTD capability.
(2) would like to see a smooth scrolling of the monthly view (scroll bar), and/or the ability to have the current day at top of the monthly view instead of just the week/week or monthly capability current seen. For now, other than these 2 updates, this is a great app for MAC OS, now I just need to try it on my iPhone & iPad. If I had to rank it right now (without further extensive testing) I'd go with a 9 out of 10. Great App, way better than Fantastic2, which I've also tried this past couple of weeks and will now be uninstalling.