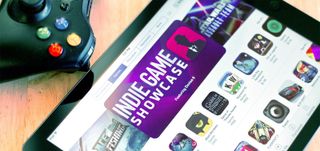 (Image credit: iMore)
These are the best of the best free iPad games!
We've got the absolute best free iPad games here that play great on the big screen. In fact, for many folks these games will be a ton of fun on iPhone too. Whether you just picked up a new iPad (opens in new tab) or just looking for a cheap way to kill time, you're in luck!
It's worth keeping in mind that just about all of these free games employ in-app purchases of some kind or another. Many gamers would much rather pay a flat fee up-front, and for them we've got a few other round-ups of the best iPad games (opens in new tab). We're also trying to avoid "lite" games, since you won't get a lot of replay value by only having the first couple of levels and being pestered to upgrade to buy the rest.
Don't be shy to sing out in the comments with your favorite free games for the iPad, and feel free to check out the other best iPad games (opens in new tab) we've rounded up. If you're ready to go, let's get started with our top ten free iPad games!
READ NOW: The Best Free iPad Games
Trivia Crack
(opens in new tab)
Trivia Crack is an online competition of wits. Players test their knowledge in categorized duels against their friends, with the added benefit of being able to use power-ups to get around questions. Go head-to-head with your friends and you can win one of their unlocked characters, but if you lose, they get one of yours.
In-app purchases can buy you coins for power-ups, or get extra lives to keep playing after you run out. The vibrant community is constantly submitting new questions and translating existing ones, so you'll never be lacking for content.
Be sure to try out QuizUp (opens in new tab) too; it's a bit lighter on the in-app purchases and has many more categories to explore. If you fancy yourself a know-it-all, Trivia Crack is the testing ground.
Hearthstone: Heroes of Warcraft
(opens in new tab)
Hearthstone is a free turn-based card game that follows a familiar formula: players summon creature cards and cast spell cards based on the fantasy Warcraft universe in an effort to best online opponents. Every one of the nine heroes has their own unique special ability as well as a sizable batch of collectible and craftable cards.
Casual online games, ranked matches, and grueling Arena games appeal to varying levels of commitment. In-app purchases are employed for access to the Arena or to buy new packs of cards.
Hearthstone is without a doubt the best free card game to come to iPad to date.
Crossy Road
(opens in new tab)
All you have to do in Crossy Road is get the chicken to cross the road so he can get to the other side. The catch is that there is no other side, and you're just dodging speeding trains, traffic, torrential waters, and hungry eagles for as long as possible before meeting an inevitable and grisly demise.
Single taps move your toon forward, and swipes can move them left or right. Old school gamers will sense plenty of familiarity with Frogger. You collect coins in the process which can buy random new blocky characters to embark on this quest of ultimate futility. If there's one character in particular you want to get, they're available individually through in-app purchases.
Between the adorable graphics and dead-simple controls, Crossy Road is a highly addictive free iPad game.
Smash Hit
(opens in new tab)
Smash Hit is a minimalist target practice game where players tap the screen to toss a marble and shatter glass obstacles that are in their way. If you bump into something, you lose marbles. Lose all your marbles, and it's game over.
After losing, players start from the beginning again with the free version, or can upgrade to the Premium version to start from a waypoint, as well as try out additional game modes. Every section is littered with powerups and fresh batches of marbles to keep you going. If you manage to keep hitting the marble refill crystals without missing, you can fire off two, three, or five marbles at once.
Smash Hit is very simply an on-rails shooter for iPad, but polished physics make for a massively accessible and compelling experience.
Spaceteam
(opens in new tab)
Spaceteam is a truly unique multiplayer game for iPad. Players gather together with their various devices and connect over either Bluetooth or Wi-Fi. They're then presented with ridiculously-labeled spaceship consoles, with all manner of sliders, knobs, switches, and buttons. Each player then has a message flashing telling them which control needs to be tweaked in order to save their ship from being swallowed by an exploding star.
The thing is, that control could be on anybody's device, so what ends up happening is everybody starts barking ludicrous orders at one another with straight-faced urgency. Random events can have players in a panic trying to wipe goop off their controls while going through these episodes. In-app purchases unlock new skins, panels, and crew member graphics.
Spaceteam will be one of the most fun, free multiplayer games for iPad you play, and thanks to cross-platform compatibility, everybody gets to give it a go.
Plants vs. Zombies 2
(opens in new tab)
Plants vs. Zombies is a venerable iPad franchise for a good reason. The bizarre premise of protecting your back lawn from hordes of undead with sunflowers and peas is certainly part of that, but there's a lot of tactical thinking involved.
In Plants vs. Zombies 2, you're taken back in time to defend against zombies dressed in era garb, all with their own new mechanics. The zombies challenge your reaction speed in a number of new ways, though you also have a whole new complement of plants and powers at your disposal. Levels have new terrain features to keep every round fresh. Plant food can be collected from select zombies to super-charge any plant, plus gesture-based special abilities can make short work of a wave.
The original Plants vs. Zombies (opens in new tab) is a lot of fun too, and is also available for free. All in all, Plants vs. Zombies 2 presents deep strategic gameplay in a fun, free, colorful package.
Asphalt 8: Airborne
(opens in new tab)
Asphalt 8: Airborne is our favorite free racing game on iPad right now. It skips all pretensions of realism and provides an over-the-top, high-octane experience.
Players can drive their way through the career mode, unlock new rides, upgrade the ones they have, or take the competition online in staggered or live multiplayer. The usual race modes are there, plus a new Infected mode where players have to tag other racers before succumbing to an explosive virus.
Real Racing 3 (opens in new tab) is another great free racing game for iPad, if you're in the market for more. The incredibly polished graphics and outstanding soundtrack make Asphalt 8 an adrenaline trip you won't soon forget.
Dots
(opens in new tab)
Dots is a light, casual, and addictive free puzzle game for iPad where players need to line up same-colored dots as quickly as possible. You've got a limited number of time to gather up these dots by matching them with a swipe.
Get bonuses for tracing closed loops, provided you're quick enough. After the match is over, the dots you've matched can be spent on consumable power-ups. There's also a local multiplayer mode if you want to see how your friends stack up.
TwoDots (opens in new tab) is also available, but lathers in the in-app purchases a little more heavily. Dots is fun, sharply designed and highly accessible — give it a shot!
Dungeon Hunter 4
(opens in new tab)
Dungeon Hunter 4 is a fast-paced free iPad RPG that plays like butter. Players hack and slash their way through an extensive single-player campaign, gather new weapons and armor, level up their fantastic abilities, and take the fight into competitive or co-operative online multiplayer.
The graphics, especially during boss battles, are sure to suck you into the world. For those that are really gung-ho, there's a premium currency available to pick up the swankiest gear.
Dungeon Hunter 4 brings some of the best iPad action-RPG gameplay you'll find out there.
Fates Forever
(opens in new tab)
Fates Forever is a refreshing free MOBA for iPad in the same vein as League of Legends, Dota 2, and iPad counterparts such as Heroes of Order & Chaos. Pick from a number of colorful heroes and defend against waves of opponents battering against your towers trying to destroy your precious Gyro. At the same time, you also need to push through to the enemy's base to win.
Throughout a match, players level up their hero, improve abilities, and purchase gear. There's great long-term progression for each hero you purchase access to, plus the graphics are absolutely phenomenal.
Vainglory (opens in new tab) also offers some exceptional lane defense gameplay. Strategy gamers would do well to try out Fates Forever.
Your top free iPad games?
Those are our picks, but what are you really enjoying playing on your Android device? Do you prefer paid games, or are the free ones good enough for you? Sound off in the comments!
Get the best of iMore in in your inbox, every day!
Editor-at-very-large at Mobile Nations, gamer, giant.
Where is Blood and Glory(by Glu games).A lot of people are crazy about it and I think that it is the best action game.

where is clash of clans it is the best strategy game
Thank you for signing up to iMore. You will receive a verification email shortly.
There was a problem. Please refresh the page and try again.