Best iPhone invoicing app for freelancers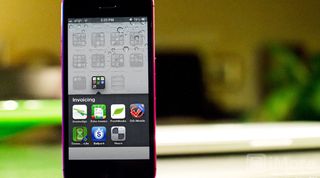 If you work freelance in any capacity, at any profession, keeping track of billable hours and being able to generate and deliver invoices is vital to your income and business. Luckily, if you have an iPhone, the App Store has a number of invoicing apps ideal for freelances.
We've taken a look at quite a few of the most prominent and most popular invoicing apps available in the App Store, free and paid. We've created invoices, estimates, and set up inventories, all to figure out which iPhone app is the best all-around solution for freelancers.
Our choice is Invoice2go by Apps2go, and here's why we picked it over the others...
User interface
You can always trust iMore. Our team of Apple experts have years of experience testing all kinds of tech and gadgets, so you can be sure our recommendations and criticisms are accurate and helpful. Find out more about how we test.
Invoice2go has a streamline interface that focuses around the items you create on a regular basis. The main screen upon launching Invoice2go gives you quick access to document creation. The four featured items are invoice, estimate, purchase order, and credit memo. To create any one of these items you can simply tap on it and you'll be taken to the corresponding creation section.
The remainder of Invoice2go is tab driven with a menu along the bottom. Aside from the main home menu you've got a tab for folders, products, clients, and settings. Invoice2go allows you to create multiple folders under the folders tab in order to allow you to better organize client data. At this time, it doesn't appear that you can create your own folders but the default ones do give you quick access when it come to jumping around to different data sets.
The products tab is unique to Invoice2go and really sets it apart from most other invoice apps such as Zoho, Freshbooks, and Timewerks. The main difference is that you can set up and manage custom products that you can then quickly add to invoices. While some of the other invoicing apps offer inventory or product options, they aren't as clean and well laid out as Invoice2go is. The options you need are where they need to be and easily accessible. Some of the other invoicing apps we took a look at only allowed you to create items inside invoices and not on their own. Anyone who needs to add the same items to an invoice continuously would grow tired of having to add them manually.
The last tab aside from the settings tab is the clients tab. This is where you can add clients and edit their details. You can also pull contacts from your default Contacts app or add contacts within Invoice2go to your Contacts app which is a nice add-on.
The last tab is the settings tab which allows you to enable Cloud2go syncing, custom templates, logos, styles, discounts, and more. Under general options you can also edit some of the settings for line items that appear on your invoices. Some of these include enabling or disabling quantity and rate columns, shipping fields, and product codes. If none of your invoices ever deal with shipping, you can simply turn it off so a field for it doesn't show up when creating an invoice.
When comparing the interface of Invoice2go to other apps such as Timewerks and Zoho, there wasn't any contest. Certain invoicing apps we looked at had confusing fields and input methods that just couldn't stand up to the ease of use that Invoice2go offers.
Creating invoices & estimates
To create an invoice within Invoice2go you can tap on the Invoice button from the home menu. You can choose the customer name or set up a new customer if they aren't already set up in Invoice2go. As you add items to the invoice it will automatically calculate at the tax rate you've set up. You can also enter shipping information where shipping charges are applicable as long as you have shipping turned on within settings.
Estimates are done almost the exact same way. The only difference is that it won't show that the client owes you money unless you choose to set it up as an invoice as a later date. It's a nice way to show a customer pricing without actually having to send an invoice.
When it comes time to send an invoice, you can customize them or choose from one of the default templates that Invoice2go offers. In order to create a customized template you can simply hop onto Invoice2go's website and create one with your own logo and text. Their default editor works well and will do what most people need it to.
After you send an invoice to a client with Invoice2go they'll receive a PDF version. That invoice will now automatically show up in your unpaid section of Invoice2go until you mark it as paid.
When it comes to template choices, customization, and sending invoices, some other invoicing apps offer just as many generic templates but we found Invoice2go to be the most customizable from a usability standpoint. No one wants to spend lots of time customizing an invoice or have to pay in order to do so. Invoice2go lets you do this in just seconds.
Product & inventory management
The product management features of Invoice2go is what really sold us on Invoice2go. Creating products within the app or using their online product adder is super simple. Once you've got all your products and SKUs put in, you can easily add them to invoices and estimates with a single tap. This will be important to anyone who sells product or has items that they invoice for frequently.
If you already have SKUs set up in an inventory system, it takes a little time to transfer them over to Invoice2go manually but it's worth the effort so you can easily pair sales and products with your accounting software or inventorying system.
It is worth pointing out that Invoice2go is not meant to be an inventory system replacement. The products section is meant to be a convenience when creating an invoice but it does not give you a way to track products and what you have in inventory. I have found it easy to just print out any invoices I've sent out in order to pair with inventory and subtract and add where needed.
Certain apps such as Zoho also allow you to add items but most only let you enter an item name and description. Invoice2go takes it one step further and lets you create item codes, or SKUs. Anyone who has an automated inventory system will greatly appreciate the ability to easily match transactions with their corresponding items.
Cross-platform support and syncing
If multiple users need to access invoicing data but they're on different platforms, that can sometimes become an issue. Invoice2go aims to solve that by offering a plethora of apps across several platforms. Apps2go currently has versions of Invoice2go for iOS, Android, Mac, and PC.
The whole Apps2go suite of products also offers Cloud2go syncing which allows you to easily sync all your data between devices seamlessly and over the air. If you've got users on multiple platforms or you use different devices to manage your data, Cloud2go is a must have. There is no limitation on what users can use it either. All accounts, even the free version, will come with 5MB of storage by default.
Pricing
We took a look at several different invoicing apps and we found lots of them. Everything from free to super expensive options are available. In this case, you get what you pay for. Many of the free options weren't that great or were super skimmed down versions of Invoice2go. That also doesn't mean that the most expensive option is the best. There were invoicing apps available in the App Store that far exceeded the price of Invoice2go but we just didn't find the value like we did with Invoice2go.
You can get started with Invoice2go for $9.99. This will get you the native iPhone version. For $14.99 more you can also pick up the full iPad version. The initial app purchases are all you need in order to get started. The trial version isn't timed but will only allow you to create three documents. This can be an assortment of invoices, estimates, and purchase orders. After that, you'll be asked to upgrade.
The starter plan is $49 a year and gives you access to all the features of Invoice2go. Once you reach 100 invoices in a year, you'll have to move up to another plan. If you don't think you'll create more than 100 invoices a year, the starter plan should be find.
Invoice2go also has pro and enterprise plans that are priced at $99 and $149 respectively. The difference between the two is the amount of users. With the pro plan, you get unlimited document creation and access to all of Apps2Go's suite of products but you're limited to one user. The enterprise plan gives you everything the pro plan does but allows you access for 5 users.
In our opinion, Invoice2go itself is worth every penny just for the service itself. The fact that pro and enterprise plan also gives you access to all the other Apps2go products is a no brainer. Apps2go really has a great suite of products including scan, sign, map, calendar, and scheduling apps. If you're looking for an entire ecosystem, Apps2go will provide just that.
The bottom line
Having a professional presence, even if you're a freelancer, is crucial to running and sustaining a successful business. Part of that is invoicing clients on time and having a way to track who owes you money. Invoice2go allows you to not only send professional looking invoices to your clients, but customize them to your liking.
From a back-end standpoint, Invoice2go is the best option for a small business with a few employees that need access to the same data. Cloud2go and Apps2go's other premium productivity apps make it the best possible choice for freelancers looking for a great invoicing solution while on the go.
Get more iMore in your inbox!
Our news, reviews, opinions, and easy to follow guides can turn any iPhone owner into an Apple aficionado
iMore senior editor from 2011 to 2015.