Best investment apps for iPhone and iPad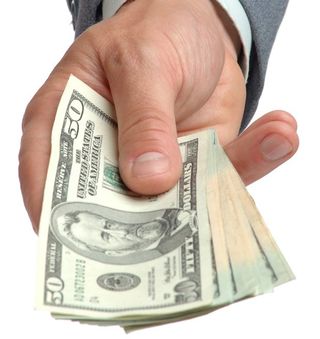 If you're just wading into the deep pool that is the investment world or you're a well-seasoned investor who wants to make things a little more convenient, there's an app for you.
Here are the best investment apps for iPhone and iPad
Acorns
Why you can trust iMore Our expert reviewers spend hours testing and comparing products and services so you can choose the best for you. Find out more about how we test.
Acorns is the perfect app for anyone who's just getting into the investment-sphere. It's all about micro investing, wherein you invest spare change from the various purchases you make. If you're buying coffee in the morning or a newspaper, just round up to the next dollar and invest that little bit. You can invest more at any time or set up recurring investments, and it'll all be distributed among your diversified portfolio.
You can check in on your account and stocks from anywhere, and your money is secure with SIPC protection up to $500 thousand. If you want to get your feet wet in the investment world without having to fork over tons of money, this is the way to do it.
Best Brokers: Stock Market Game
The stock market is no game, but this iPhone and iPad can help you learn everything there is to know about day trading, using real stocks in real time. You'll be able to try out different trading strategies and track stocks without having to use real money. It's the perfect simulator for newbies and seasoned traders. If you think a move is risky, try it out before going through with the real thing.
You start with a $25 thousand portfolio and get to try and turn that money into more and more. There's also an integrated news reader, so you can keep current on all the market happenings.
SigFig
SigFig is a full-featured investment tracking app that helps you manage your portfolio, while offering free analysis to help you create a personalized investment strategy. With some in-app purchases, you can get 24/7 portfolio monitoring, an automated portfolio tailored to your investment goals, and you only pay 0.25% of your total assets per year for complete management of your portfolio.
SigFig supports big brokerages, like Fidelity, Schwab, and TD Ameritrade, so you don't have to move your cash around. Your information is fully protected and encrypted, as well, so you can invest with confidence knowing it's secure.
TD Ameritrade
TD Ameritrade is for the investor on the go. It lets you stay up to date on your account wherever you may roam. You get access to essential information, like equity and options trading, streaming quotes, real-time balances and positions, fund transfers, and more.
You'll be able to follow the market with price alerts, charts, and up-to-the-minute news. There's even a Today view widget for iPhone, so that you can multitask and have everything you need at the ready.
You can perform involved account management tasks from wherever you are; TD Ameritrade lets you deposit checks right on your iPhone, see your balance in real time, view your transaction history, transfer cash, and much more. If you need a mobile trading solution that's almost as full-featured as a desktop version, this is the app you want to go with.
CNBC
CNBC is your portal to all the financial news you need on a day-to-day basis. You can get real-time stock market quotes, as well as information about the global market. You can track your stocks in customizable Watchlists, which you can view on any mobile device and even on your desktop.
You'll get breaking news alerts for the things that matter most to you, and you can even view premarket and after-hours trading data with interactive charts and customizable timeframes. If you live in the U.S., you can stream CNBC live and watch full episodes of financial programs.
If you need financial news at all, the CNBC app is the way to go.
What's your favorite financial app?
Sound off in the comments below!
Get the best of iMore in in your inbox, every day!
Mick is a staff writer who's as frugal as they come, so he always does extensive research (much to the exhaustion of his wife) before making a purchase. If it's not worth the price, Mick ain't buying.
Robinhood should definitely be on this list. It is perfect for people just starting to invest because of its low minimum balance (may not even have one, can't remember) and zero fees/commissions for trades. I previously used TDAmeritrade but got tired of having to pay commissions on every trade. Once you have a substantial ($25k +) portfolio a service like TD makes a little more sense, but for those with less than that and even those with more Robinhood is better. Instead of wasting $$ on trades you can invest it.
Thank you for signing up to iMore. You will receive a verification email shortly.
There was a problem. Please refresh the page and try again.