Best portable monitors for your Mac in 2023
The best portable monitors make that commute much more fun.
Quick links
1. List in brief
2. Best overall
3. Best for business
4. Best premium
5. Best space saver
6. Best big screen
7. Best for gamers
8. Q&A
Owning one of the best portable monitors means you don't have to be limited to one screen when working full-time on a MacBook, even during your daily train commute. You can work across two monitors and multiple windows without any other.
Portable monitors have reached a point where they're as thin as an iPad and almost have as good a display as one. All you need to do is plug inone to USB-C and your Mac and you can easily move your apps between the two screens while you work away.
You can essentially take your office with you, so you don't miss out much compared to if you were working from home with one of the best 4K monitors.
Below, we've picked out the best portable monitors you can buy right now to make working on the move far more productive.
Worth remembering that Black Friday is on the way, and that there might well be some massive deals on portable monitors over the next few weeks. We're looking forward to some lowest-ever prices, as well as some big savings on some cool devices.
Quick list
Best overall
1. HP 14 E14 G4 Monitor
Specifications
Resolution:
1080p full HD
Reasons to buy
+
Crisp, modern design
+
Fast response rate
+
14-inch size perfect for productivity
Reasons to avoid
-
Not cheap
-
Only USB-C input
-
No screen protection in the box
The HP 14 E14 G4 has a dumb, numbery name, but the screen itself is an excellent option for an extra portable screen when you're on the go. The stand at the back of the screen is adjustable so that you can set the right angle for the display while you're away, and it folds flat to the back of the monitor so that it can be easily slipped into a laptop bag.
The 14-inch model is perfect for portability while still being practical. It has a 1080p resolution so it's clear to see. While it isn't as shiny or as sharp as the display on your MacBook, it's still a useful addition for getting some work done more efficiently across two screens.
Priced at $300, it isn't cheap, but it's a reliable option for anyone seeking a slim and portable display.
Best for business
Specifications
Resolution:
1080p full HD
Reasons to buy
+
Solid build
+
Tilting stand
+
Professional look and cool case
I've been using the Philips 16B1P3302D for some time now, and I've been pretty impressed. Wi-Fi password name aside, this is a really smart and solidly-built stand with a fantastic tilting mechanism. It feels incredibly well made and the black aesthetic makes it low-key and understated for its target business audience.
It's impressively live and thin when folded up, and comes with a USB-C cable in the box as well as a grey sleeve case to keep it safe.
There's no play or movement in the tilting mechanism, so the 1080p Full HD display remains perfectly poised during use. The large stand also helps with this.
The only area where the monitor struggles is brightness, despite its anti-glare coating, it really struggles in direct sunlight, such as in the window of a coffee shop, but as long as you're not making frequent visits to solar farms, this shouldn't be too much of an issue.
Best premium
3. espresso display
Specifications
Resolution:
1080p full HD
Reasons to buy
+
Touch options
+
Super slim and classy
+
Size options
Reasons to avoid
-
Not cheap
-
No stand as standard
-
limited display menu
The espresso display is an Australian success story. It started out as a Kickstarter campaign established by a small group of people who wanted to create a better portable display than the competition. The campaign smashed it out of the park so espresso now makes whole line of portable displays.
A super slim metal built screen was the first to be released, and it remains a very good portable display. It's not cheap, starting from $299, but you get what you pay for. A study premium stand is available, as well as a magnetic Vesa mount and a protective cover — for extra.
When traveling, you're going to want a protective cover and stand so as you don't get them as standard, be prepared to add them to the price. That makes the espresso an expensive option. It can get even pricier still with a touch version of the standard 13-inch monitor around, along with a 15-inch display if you want something even bigger. The former costs around $419 with the 15-inch variant costing $479.
Best space saver
4. Mobile Pixels Duex Pro
Specifications
Foldable:
Foldable behind laptop
Resolution:
1080p full HD
Reasons to buy
+
It attaches to your laptop
+
Very compact
+
Connects with a single cable
Reasons to avoid
-
Small screen
-
Adds bulk to the laptop
The Duex Pro is a very different kind of display. It attaches to the screen of your laptop. That means it adds bulk to your laptop, but it's simple to slip into your bag and is an ideal space-saving screen. It forms a double-screen setup without the need for a completely separate device which is pretty cool.
The screen itself is a little small at 12.5 inches, but it's sharp with a 1080p resolution. It's slim too, which means that it doesn't add too much extra mass to the laptop. There are two inputs as well, and it can be powered directly from the laptop, making it more convenient too.
It's not a cheap option at around $300, but the size, convenience, and space-saving qualities make it an excellent option.
Best big screen
5. ViewSonic VX1755
Specifications
Resolution:
1080p full HD
Connectivity:
USB-C, mini HDMI
Reasons to buy
+
Massive extra screen
+
Good connectivity
+
144Hz refresh rate
Reasons to avoid
-
It's really big
-
Can be a bit dim
-
Expensive
If you want a big screen, then this is the way to go. At 17-inches big, it's bigger than not only every single option on this list, but also bigger than the largest MacBook that you can buy with almost an inch extra screen real estate. It's massive then, but ideal if you want something that you can fill up with all your work. If you don't have much space in your bag, however, you might want to look elsewhere.
It's slim though, and the stand that's attached is adjustable so you can get the screen at the perfect angle for you. That 1080p panel supports AMD FreeSync Premium for mega refresh rates if you want to play some games on it, and the metal case makes it a great deal sturdier than some of the competition. It does come at a price of $300, but you'll love its massive size.
Connectivity is also good, with a USB-C connector to go with its mini-HDMI port. That means you'll be able to hook up games consoles and other machines as well as your MacBook.
Best for gamers
6. ASUS ROG Strix XG17AHPE
Specifications
Foldable:
Foldable case stand
Resolution:
1080p full HD
Connectivity:
USB-C, mini HDMI
Reasons to buy
+
144Hz refresh rate
+
Built-in battery
+
NVIDIA G-Sync
When you hear the name 'ROG', you know that something is made for gamers — and the Strix XG17AHPE is absolutely no exception. With bucket loads of performance on tap thanks to its impressive refresh rate and support for Nvidia G-Sync, its a portable screen for the biggest games players on the go.
Of course, you'll need to pay a lot for the display — it costs almost $400. For the quality and specs on offer here, however, that's pretty good, as long as you can afford it. If you want the best portable screen for gaming, you're not going to find one better.
Best for portability
7. Dell 14 Portable Monitor
Specifications
Resolution:
1080p full HD
Connectivity:
USB-C, DisplayPort 1.2
Reasons to buy
+
Very portable
+
IPS panel
+
Good response times
Reasons to avoid
-
Small for some users
-
No HDMI support
Dell is typically a reliable option for displays and it's no different here. The Dell 14 Portable Monitor has all the essentials with an IPS panel always good to see along with a full HD 1080p resolution. It lacks HDMI support but it has two USB-C ports and one DisplayPort 1.2 for all your connectivity needs.
It's possible to set it up on whichever side works for you while the tilt stand gives you from 10 to 90 degrees of flexibility. Dell's ComfortView technology is helpful for easing eye strain while there are simple controls for making brightness adjustments.
Q&A
How to choose from the best portable monitors for your Mac
You can always trust iMore. Our team of Apple experts have years of experience testing all kinds of tech and gadgets, so you can be sure our recommendations and criticisms are accurate and helpful. Find out more about how we test.
If you own a MacBook Pro with ProMotion, you'll want a portable monitor that can match that display with a high refresh rate. Otherwise,e it can be disorientating for your eyes.
Other than that, your priority should be the size of the display that works best for you. There's a trade-off here between how lightweight it is and how large the size needs to be. Also, remember it's not just limited to use with your Mac. if you've brought a games console with you like a Nintendo Switch or a Steam Deck, you can hook these up with a USB-C cable for those memorable lunch break sessions.
Some portable monitors also have a battery built-in, which could help your Mac's load and its battery life if you haven't got it plugged into the mains as you work away.
What to avoid in a portable monitor
Don't buy an ageing portable monitor. Look for ones with a release date after at least 2021. Over the last few years, there have been many improvements such as lighter and thinner designs, as well as higher refresh rates and better battery life, all at a more competitive price.
If you see a portable monitor that's very cheap, it's likely to be an older model that won't work as well.
Will the best portable monitors be reduced over Black Friday?
There should well be drops on the best portable monitors, with some big savings on some very useful tech. There are also going to be some big drops on Apple devices with any luck, so we're very excited for the sale to roll around.
Master your iPhone in minutes
iMore offers spot-on advice and guidance from our team of experts, with decades of Apple device experience to lean on. Learn more with iMore!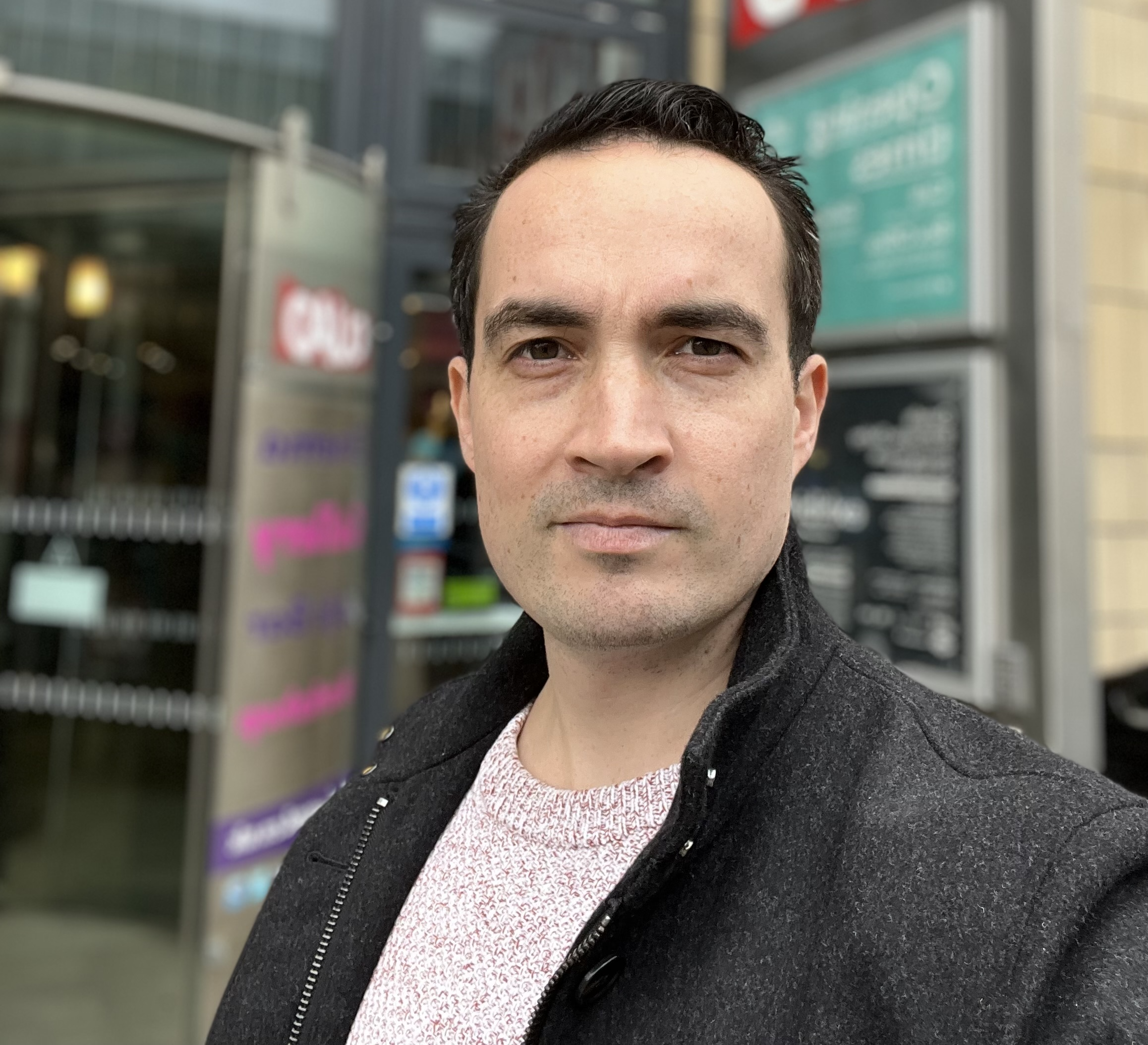 Daryl is iMore's Features Editor, overseeing long-form and in-depth articles and op-eds. Daryl loves using his experience as both a journalist and Apple fan to tell stories about Apple's products and its community, from the apps we use everyday to the products that have been long forgotten in the Cupertino archives.
Previously Software & Downloads Writer at TechRadar, and Deputy Editor at StealthOptional, he's also written a book, 'The Making of Tomb Raider', which tells the story of the beginnings of Lara Croft and the series' early development. He's also written for many other publications including WIRED, MacFormat, Bloody Disgusting, VGC, GamesRadar, Nintendo Life, VRV Blog, The Loop Magazine, SUPER JUMP, Gizmodo, Film Stories, TopTenReviews, Miketendo64 and Daily Star.