Best task and reminder apps for Mac: GoodTask, Clear, Due, and more!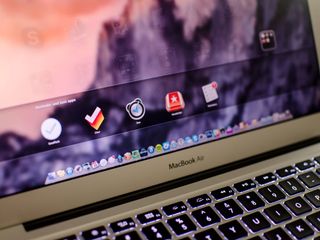 Looking for the best Mac app to help you handle your checklists and reminders? Most of us have lots of things to remember each day and making sense of all of it can sometimes be overwhelming. Luckily there are lots of Mac apps available to help you remember what needs your attention and when. If hardcore todo apps for Mac are a little out of your scope or price range, there are lots of simpler options available that are better suited for everyday tasks. However, as with most apps, all of them are not created equal. So what general task and reminder apps for Mac are the absolute best available?
GoodTask
Why you can trust iMore Our expert reviewers spend hours testing and comparing products and services so you can choose the best for you. Find out more about how we test.
GoodTask can tie right into not only the built-in Reminders app but the Calendars app as well. Whatever you have there will automatically show up in GoodTask. What I like most about GoodTask is the general layout, which I find to be much more useful than most task apps. You can quickly filter through weeks and enjoy a day view in the main pane at the same time. On the top you'll see any reminders you have for that day while at the bottom will be your calendar entries. There are also lots of filter options and universal keyboard shortcuts to pull up GoodTask from anywhere.
If you want a task app that's easy to use with great view options, it doesn't get much better than GoodTask.
See also:
Clear
Clear is a general task and reminder app that works as a series of layers. Swipe, flick, and pinch your way through the app with ease since it's completely gesture driven. To me this is what makes Clear so great. There are no menus to go tapping through, just simple gestures that make sense. There's also support for complete keyboard shortcuts if you prefer to use a mouse over the Magic Trackpad. While Clear is a very basic task app, it does allow you to set reminders and notifications on tasks as well as sync via iCloud to other instances of Clear.
For a basic checklist and reminder app that as gorgeous as it is functional, check out Clear for Mac.
See also:
Due
Due has one main goal and that's to help you create alarms and reminders as fast as humanly possible. For the most part Due manages this with its natural language input. You can say something like "Cancel New York Times subscription next month." and forget about it. One month from now, Due will remind you. Since Due uses natural date and time parsing, you shouldn't have issues adding dates or times since it accepts a wide range of formats.
If your goal is to spend as little time as possible actually using a task app and more time doing things, Due is what you need.
See also:
Wunderlist
Wunderlist at its core is a list making app. You can set up and manage as many lists as you'd like. If you want, you can share those lists with family members or colleagues. Anyone added to a list can then contribute tasks to it. Wunderlist goes a little further and adds tags and a few other options to make searching and organization easier. Wunderlist premium subscribers get access to even more features including collaboration. For most basic lists however, the free version of Wunderlist is more than enough.
If you want to collaborate on lists and need better search functionality, Wunderlist is a great option.
See also:
Reminders
The built-in Reminders app for Mac is something many people use and isn't necessarily a bad option if basic is all you need. It syncs seamlessly with your iCloud account which means anything you add to it will automatically be in the Reminders app for iPhone and iPad. Let's also not forget that on iPhone and iPad, Reminders ties directly into Siri. If you stick with Reminders on iOS because of that and want a consistent experience, the Reminders app gets the job done.
If you need a barebones checklist app, the built-in Reminders app will definitely get the job done.
Your vote for best task and reminder app for Mac?
If your Mac is a large part of your workflow, I'm willing to bet you keep your reminders and tasks synced up. If so, what general reminder and task apps have you found to be the most beneficial and user friendly for you? Be sure to let me know in the comments!
Get the best of iMore in in your inbox, every day!
iMore senior editor from 2011 to 2015.
Google Keep gets my vote, works seamlessly between my mac and androids Posted via iMore App

OmniFocus - no contest after the recent UI update. BTW I think there's a big difference between task management and reminders. Not sure they belong in the same post.

I'm confused here. Headlines says "Best task and reminder apps for Mac: GoodTask, Clear, Due, and more!" and the article ends with "Your vote for best task and reminder app for Mac?".
I don't get it, Allyson! I assume, by the headline, that there should be a winner at the end of the article. I don't even know which one you use.

2Do is my go to app for tasks! Sent from the iMore App

2Do was my go-to task app before OmniFocus. I want to try it again once they update the iOS version. The new features (and iOS 7 style UI) look great in the preview.

I use a combination of GoodTask and Clear, so I think you are on the money in terms of which apps you have highlighted here.
I wouldn't have included Omnifocus 2 in this article either. I use Omnifocus but not for simple tasks and reminders. Omnifocus is good for projects and more extensive task management, but GoodTask is great for day to day reminders and Clear is great for lists. Sent from the iMore App

I've been using RTM for years.

Wunderlist is great for collaborating to do lists. My wife and I use it on our iPhones. However they never updated the UI for iOS 7, so I wunder if the app is dead. Sent from the iMore App

It's Due for me. Just wished the Mac version would be updated just like it is on iOS. Sent from the iMore App

Check out Big Event Reminder on mac store.
Thank you for signing up to iMore. You will receive a verification email shortly.
There was a problem. Please refresh the page and try again.