Borderlands 2 updated for PC, breaks Mac multiplayer compatibility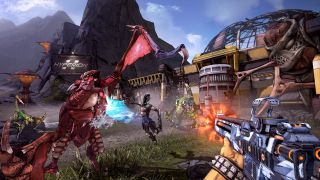 Gearbox has updated Borderlands 2 for Windows. Unfortunately, the update breaks multiplayer compatibility with the Mac version, which is published and maintained by Aspyr Media.
We pinged Aspyr Media to find out what's going on, and here's their statement:
Thank you for signing up to iMore. You will receive a verification email shortly.
There was a problem. Please refresh the page and try again.