Carphone Warehouse has £100 off on the iPhone 6s, iPhone 6 and 5s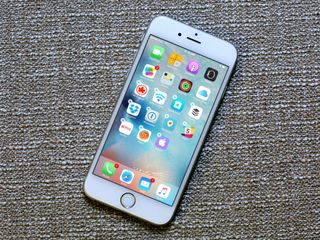 Carphone Warehouse has announced its Black Friday deal, through which the UK retailer is discounting £100 off the upfront cost on the iPhone 6s, iPhone 6 and iPhone 5s. The deals are valid through November 30.
During the sale, you can get a 16GB iPhone 6s on EE for £32.49 per month with an upfront fee of £50, which nets you 1,000 minutes, unlimited texts and 1GB of data. The 16GB iPhone 6 from O2 can be bought for £28.50 per month and no upfront fee, with the monthly plan offering 500 minutes, unlimited texts and 500MB of data. Finally, the 16GB iPhone 5s is available from Vodafone with a £50 upfront fee and a monthly plan that offers 500 minutes, unlimited texts and 500MB of data for £17.
Carphone Warehouse iPhone sale (opens in new tab)
The clumsiest man in tech.
Damn, thought it was gonna be discount off simfree phones

Einige Tage nach der Ankunft dieses Patch, dass die meisten erfolgreichen Strategien entstanden und beginnen damit gute Ergebnisse in den höchsten Ligen des CoC. In einem Video Gepostet von 'Asche'-Youtubeur konnte man am Arbeitsplatz eine Strategie siehe z.B.
http://spielehack.net/clash-royale-hack-clash-royale-cheats/
Thank you for signing up to iMore. You will receive a verification email shortly.
There was a problem. Please refresh the page and try again.