Chinese government removes Apple and other U.S. vendors from state purchases list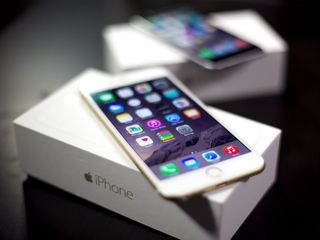 The Chinese government has removed Apple along with other prominent U.S. technology vendors from its state purchase lists in favor of local vendors. According to Reuters, the change comes on the heels of cybersecurity concerns, with Chinese government officials reported to be wary of surveillance from Western government agencies.
Other US technology firms whose products were removed include networking equipment manufacturer Cisco, Intel's McAfee and network and server software maker Citrix. The report highlights how the total number of products on the Central Government Procurement Center (CGPC) list increased by 2,000 to nearly 5,000 from 2012 to 2014, with a bulk of the new products manufactured by local vendors:
To allay security concerns in its consumer products, Apple moved Chinese users' iCloud user data to servers located in China, and reportedly agreed to a security inspection by China's State Council Informatization Office to remove doubts of any software backdoors that can be leveraged by the U.S. governement. However, anonymous sources cited by the Reuters revealed that the change was in fact enforced to favor Chinese technology firms:
Source: Reuters
The clumsiest man in tech.
Lol the Chinese should be wary of surveillance. While a prime concern no doubt, anyone remember Huawei and their backyard towards the Chinese government. Posted via the iMore App for Android

China should sleep with one eye open and protect their back door!!! Lol Sent from the iMore App

This is hilarious considering all this Lenovo, which is a Chinese company, stuff going on right now.

UGH. If this was a US company we'd be applauding the fact that we're using home grown labour or hardware?
Instead we ridicule it.

Labour, I dont know, cause if you favor Apple and whatnot you basically use outsourced workforce anyway. But you're right. And it's been done extensively, using pretexts such as National Security. Boeing didnt win all their tenders because they were substantially better than Airbus, for instance. Protectionist one day, free-trade proponent the next.
Thank you for signing up to iMore. You will receive a verification email shortly.
There was a problem. Please refresh the page and try again.