Cliquefie: the anti-selfie-stick selfie stick.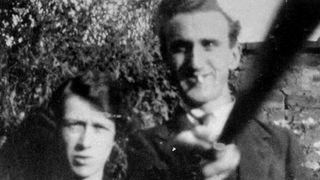 Cliquefie redefines the selfie stick. You know what I mean: Almost every selfie stick follows the same design: extendable metal arm, plastic handle or grip, a clamp to hold your phone, and not much else.
But what if you wanted to take a group shot and the stick wasn't long enough? What if you wanted to prop up your selfie stick and take a photo on a timer, only to have your device fall over because there's nothing to secure it? What if all your selfies are blurry because you struggle to balance your phone and hit the button at the same time? And what if your selfie stick is just… Ugly?
That's where Cliquefie comes in. It's the anti-selfie-stick selfie stick, and it's changing the selfie landscape for the better with the CliquefieMax and Mini (aka: a selfie stick that won't totally embarrass you when you whip it out in public).
CliquefieMax
Take everything you know about the selfie stick and amplify its coolness, practicality, and overall appearance, and you get the Cliquefie.
The device in black resembles a baton of sorts, but extends to nearly 30 inches once it's opened up, and compacts to 10 inches when closed. Unlike most selfie sticks, the CliquefieMax can be compacted into a convenient, easy to carry stick without any loose wires or parts, so you don't have to worry about any parts breaking off in your bag like cheaper selfie sticks.
One thing that makes the CliquefieMax stand out from other regular selfie sticks are the plethora of features the little device has. It's definitely not your momma's selfie stick, that's for sure!
Besides being easy to condense down for portability and storage, and besides having a clamp that extends to 5.5 inches to fit bigger phones and cases, the Cliquefie comes with a wireless remote shutter that's embedded directly into the handle of the stick and secured with magnets. This is the perfect tool if you have shaky hands, or if you're holding the selfie stick up at an awkward angle and can't hit the button on the handle.
The best part about the shutter is that it works with Bluetooth, so you don't have to download any pesky apps (plus it works with apps like Snapchat flawlessly!) and you can shoot your photos from a distance of over 10 meters away.
The remote shutter is also great for big group shots, but what if not everyone can fit in the photo? Sure, you could prop up your Cliquefie (the base is flat and it stays balanced on most surfaces), or you could extend their one-click tripod! Retractable and easy to pull out for wide shots or taking long video, the Cliquefie's tripod pops out the bottom of the stick and can be extended depending on how high you want your phone for extra stability.
There's only one word that properly describes Cliquefie's design: Minimalist. The sticks are all one solid color, and there aren't any exposed wires or brightly colored handles to junk up the device. The CliquefieMax comes in white, black, or raspberry rose pink, so you can customize your Cliquefie to suit your personal style.
Similar to most selfie sticks, the Cliquefie weighs only seven ounces, and coupled with its minimalist, sleek design, makes it the perfect little tool to carry around without looking like a moron. If anything, people will stop and ask you where you got your Cliquefie!
Throw away your old selfie stick and pick up a CliquefieMax ASAP.
Cliquefie Mini
Similar to the CliquefieMax, the Mini works with the same sleek style but without all the bells and whistles.
Only nine inches tall and one inch in diameter, the CliqueFieMini is small enough to fit in most purses and bags, while still extending to nearly 30 inches with its maximum strength polarised stainless steel pole for full phone support.
Tiny, compact, and inconspicuous, the Mini is perfect for taking selfies at any angle.
While not as fancy as the larger model, the Mini still comes with a shutter remote with a range of up to 10 meters. The CliquefieMini doesn't come with an extendable tripod, but it does come with a standard sized tripod thread at the bottom so you can fasten it to most tripod types, and the grip that secures your phone is tough enough to stretch to 5.2 inches to fit even the bulkiest phone cases.
The CliquefieMini also comes with a clear looking strap that resembles an infinity symbol or the number "8." This is used to extra-secure your cellphone to the Cliquefie, so it doesn't fall off while shooting. Though it seems silly, the strap provides a ton of extra support and security and you can shake your Cliquefie around quite a bit with a decent amount of force without it budging.
The only bummer is that the Mini doesn't have a convenient little slot on the handle to store your remote, so you have to keep track of the remote separately if you take it out and about.
The CliquefieMini comes in a ton of fun colors, including blue, aqua-green, yellow, pink, black, and white, and when you get the device, you actually get a little card that shows you a couple of cute color pairing gift ideas that the CliquefieMini would be perfect for.
The overall design of the Mini is almost identical to the Max, but without the additional bulk, the slot for the remote shutter, or the tripod, making it a little bit lighter at around five ounces.
While just as awesome as the CliquefieMax, the Mini's abilities seem closer related to a selfie stick. If you want a device that goes above and beyond the call of duty, then you should consider the CliquefieMax.
Master your iPhone in minutes
iMore offers spot-on advice and guidance from our team of experts, with decades of Apple device experience to lean on. Learn more with iMore!
Cella writes for iMore on social and photography. She's a true crime enthusiast, bestselling horror author, lipstick collector, buzzkill, and Sicilian. Follow her on Twitter and Instagram: @hellorousseau