CloudOn briefly offers Microsoft Office to iPad users with full Dropbox support, then disappears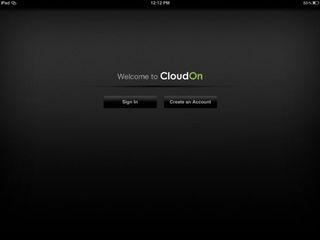 CloudOn, a free iPad app that offered Microsoft Office functionality with Dropbox support, appeared briefly in the App Store yesterday before going up in a puff of smoke a short time later.
CloudOn has responded saying their app has "sold out", but we think this may have had something to do with server overload.
The fact that CloudOn came with full Dropbox support for storing and managing office files on-the-go was a great idea for power users, and the overall offering is unique in respect to beating Microsoft to the punch at their own game. This could be another reason the app is no longer available, as Microsoft could have called shenanigans if CloudOn didn't go through the appropriate channels before release.
I gave it a quick whirl when it was actually up and running, and noticed the app was somewhat sluggish from the get-go (probably due to how much it relies on the cloud backend to get things done paired with the influx of users hammering their servers).
We'll let you know as soon as CloudOn is back in the App Store. In the meantime, here's its description:
Use Microsoft Word, Excel and PowerPoint on your iPad to create or edit documents.
Rename, delete and manage documents with your Dropbox account
Display, edit or create charts, change formatting, spell check, insert comments, into any Word, Excel or PowerPoint files
Track changes while reviewing Word documents
Use pivot tables and insert formulas in Excel workbooks
Display and edit animation or transitions in PowerPoint presentations
Present in full PowerPoint mode (not in PDF)
Open files directly from your iPad email accounts or Dropbox account
Automatically save documents to avoid losing changes
Source: CloudOn
Have an app you'd love to see featured on TiPb? Email us at iosapps@tipb.com, tell us about your app (include an iTunes link), and we'll take a look.
Get the best of iMore in in your inbox, every day!
Andrew Wray is a Salt Lake City, Utah based writer who focuses on news, how-tos, and jailbreak. Andrew also enjoys running, spending time with his daughter, and jamming out on his guitar. He works in a management position for Unisys Technical Services, a subsidiary of Unisys Corporation.
A free app that's sold out. How interesting.

When I tried it, it didn't work. I think it was server overload too.

It's working now, it looks nice, it's fast too.

App store no longer has it.

Yeah, umm... hence the first sentence in the article. Sigh...

This just sounds like something that would have capacity issues from the start if it's already sold out.

I assumed they "sold out" to Microsoft. That Microsoft had made a quick purchase....

Well, if they are offering real Office then the only way they could do that is via some sort of remote session. If that's the case then they would need a license for every potentially active session running on their server. Plus there's also the actual server load to consider for running all those sessions.

I installed it yesterday when it was released. It wouldn't open anything in my Dropbox. Tried it again this morning and it was working great. Opened every file I had in there, and it looks great. I was disappointed to see it had been pulled - was planning on it being my pick of the week!

I pelsonarly think your article is awesome! I am intrigued with much of your information and am persuaded to agree with you after reading your material. I'm hoping you'll add more articles on this topic.

I got the app before it "sold out(?). I have to say, though, I'm really impressed. It worked perfectly for me right away. There is a bit of lag at times when scrolling a document, but overall, it's a very Office-like experience - but neater. If CloudOn is smart, they'll get this app back on the market ASAP! They've beaten M$ to the market with a better product, I'd bet.

The app is back online, I couldn't find it searching from my ipad but the cloudon website has this link. http://itunes.apple.com/us/app/cloudon/id474025452?mt=8

The app is back. I couldn't wind it on my ipad, but the cloudon website has a link to it in the itunes store.

Why is it that a company as big as Microsoft just can't get it right.

Skype rdeuce los costes de las llamadas, dentro de poco solo deberiamos usar aplicaciones voip y dejarnos de lineas de voz ya que las operadoras abusan de los costes.Gracias!

I work for Johnson Controls. Microsoft office is one of many productive tools many fortune 100 companies such as mine uses. I been trying to get my company to look into using iPads for sometime. I think Cloud On will be the key app to make that a reality.
Office was always the show stopped, now was Cloud On you can manage and edit your files in one place, work directly in Microsoft Office, changes are saved automatically. Edit Word documents, tracking all of our changes, manipulate pivot tables in Excel and in PowerPoint, use all of the cool animation transitions and charts. Wow, I can't wait to spread the word.

Grits boil on his stove fstaer than everyone else. He has magic grits. Got them from the same guy whole sold Jack the beanstalk beans

How can i install plugin's for the portable applications like, photopshop,Dreamweaver, Premiere, after effects of cs2/cs3/cs4 and on 3D Max, Mayathanks

It appears that some classes are missing from the tarball like CCMoveTo...

Guys, i need some help here. :( I'm using iPad iCloud, and i heard about this CloudOn, i can't find it on app store, please help me, i really need this app desperately. Please anyone, be a blessing to me. :'(
Thank you for signing up to iMore. You will receive a verification email shortly.
There was a problem. Please refresh the page and try again.