Contest Winners: Twitter Treasure Hunt and Brandnew Boy codes and iTunes gift cards!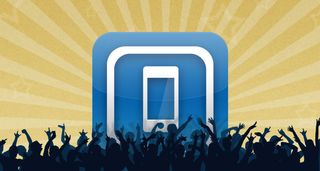 If there's one thing iMore loves even more than iPhones and iPads, it's giving cool iPhone and iPad accessories and apps to our awesome readers. This week we have...
The Jawbone JAMBOX Stereo Bluetooth speaker system - @jdiettrich
The Lifeproof case for iPhone - @matthewmspace
The olloclip lens system - @ctheo3
The Aduro Keyboard Folio Case - @Kimba_67
The OtterBox Defender Series Case for iPad - @mheitke
The Plantronics Discovery 975 Bluetooth Headset - @drezzy_
The iSuper Helicopter - @Quarks_
Grand prize -- all 7 prizes listed above! - @tallpaul86
Celebrate Brandnew Boy with promo codes and iTunes gift cards!
Promo code winners:
Dionte
far kingdom
jcb718
lronken
matyou98
Mr. Apple
neblon
iTunes gift card winners:
BeyondtheTech
BigRhet
BillJude56
disflipissofresh
ghost_301
iLive an iLife
rayz336
rhettwhite82
Steb
Yunlu
Congratulations! You'll be contacted during the week with information on claiming your prize.
Congrats guys! Enjoy your new toys!

Sweet! I won the Lifrproof case! :)

Congratulations to the winners!

HOLY CRAP I WON THE GRAND PRIZE!!! Lol what a way to wake up this morning! Thank you iMore!! Looking forward to the iPad app :-) I've been credited by WPCentral for providing app update news (tech blog achievement done!) and have now won a twitter-based competition (twitter achievement done!) Thanks once again! iMore for the win!

Also, congrats to everyone else who won their prizes!!

Congratulations people! :)

Sweet, I won an iTunes gift card! Congrats to everyone else!

Wow, I can't believe that I won! Congrats to everyone else =)

I won an iTunes gift card too!! After such a crappy week, this was a nice surprise! Thank you, iMore!

Yes!! I'm a winner! Congrats to everyone, slange!

Cool! This made my day! Thanks and congrats to the winners!
Get the best of iMore in in your inbox, every day!
Thank you for signing up to iMore. You will receive a verification email shortly.
There was a problem. Please refresh the page and try again.