Cricket to offer pre-paid iPhone with unlimited voice, texts and data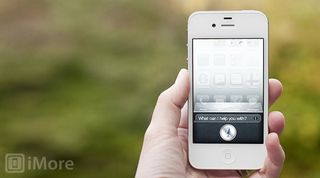 Cricket Communications will become the first US carrier to offer the iPhone on a pre-paid plan starting on June 22; the offer will include both the iPhone 4 and the latest iPhone 4S.
As this is a pre-paid contract there is a large upfront fee payable for the iPhone that you choose. The iPhone 4 has only been available in an 8GB version since the launch of the iPhone 4S but Cricket are offering it in a choice of black and white at an upfront cost of $399.99. The iPhone 4S is the entry level 16GB version again available in black or white with a price point of $499.99.
The contract free pre-paid agreement costs $55 a month and provides unlimited voice minutes and unlimited SMS messages. Data is classed as unlimited but has the dreaded fair usage policy which is set in this instance at 2.3GB a month.
Taking everything into account, would you consider buying your iPhone via this route or is the subsidized handset model still more appealing?
Source: Cricket PR via TNW
Complete press release:
Cricket Wireless to Offer iPhone on June 22 ~ Unlimited Talk, Text and Data for Just $55 a Month
SAN DIEGO, May 31, 2012 /PRNewswire/ -- Cricket Communications, Inc., a leading provider of innovative and value-driven wireless services, and a wholly-owned subsidiary of Leap Wireless International, Inc. (NASDAQ: LEAP), announced today that it will be the first pre-paid carrier in the US to offer iPhone to its customers. Beginning on Friday, June 22, Cricket will offer iPhone 4S and iPhone 4 with its $55 per-month, all-inclusive unlimited talk, text and data plan.
(Logo: http://photos.prnewswire.com/prnh/20120202/LA46949LOGO)
iPhone 4S is the most amazing iPhone yet, packed with incredible features including Apple's dual-core A5 chip for blazing fast performance and stunning graphics; an all-new camera with advanced optics; full 1080p HD resolution video recording; and Siri, an intelligent assistant that helps you get things done just by asking. iPhone 4S comes with iOS 5.1, the world's most advanced mobile operating system; and iCloud, a breakthrough set of free cloud services that work with your iPhone, iPad, iPod touch, Mac or PC to automatically and wirelessly store your content in iCloud and push it to all your devices.
"Our customers want the best products available and we are excited to bring iPhone to our pre-paid consumers with an industry leading $55 per-month service plan," said Doug Hutcheson, president and chief executive officer, Leap Wireless International, Inc. "Launching iPhone is a major milestone for us and we are proud to offer iPhone customers attractive nationwide coverage, a robust 3G data network and a value-packed, no-contract plan."
iPhone 4S and iPhone 4 will be available in Cricket company-owned stores and select dealers in nearly 60 markets, online at www.mycricket.com/iphone and over the phone at 800-853-7682. Starting today, customers can receive more information on the launch by registering at www.mycricket.com/iphone. iPhone 4S will be available for $499.99 for the 16GB model and iPhone 4 will be available for $399.99.
Cricket's service plans feature all-inclusive pricing and easy-to-understand pricing packages with no service fees or overage charges. For customers, that means a bill that doesn't fluctuate based upon monthly usage. Cricket's all-inclusive pre-paid smartphone service plan includes:
Monthly Fee $55
Voice (minutes) Unlimited
SMS Unlimited
Data Unlimited*
iPhone 4S 16GB $499.99
iPhone 4 8GB $399.99
* Fair usage policy of 2.3GB per month.
Get the best of iMore in your inbox, every day!
UK editor at iMore, mobile technology lover and air conditioning design engineer.
I am hoping that Sprint will soon offer the iPhone through its pre-paid services (Virgin, Boost).

Any phone you have from sprint can be put on virgin. And yes cricket leases from sprint

Doesn't cricket run on the Sprint network?

Cricket owns and operates their own network in their home markets but uses companies like sprint and metro pcs for their roaming footprint. The iPhone on cricket will only be sold in their home markets so it will only use sprint towers when traveling outside of that footprint .. here in Chicago the network is pretty good

I just don't see this lasting long, especially when they realize what it does to their network

A lot of headache..I hope they invested in a awesome customer service...their over head is about to become ridiculous

I think its an interesting proposition that they'll partially subsidize the handset to acquire a prepaid customer. Hmm I think I like it.
Since iPhone is not difficult to unlock, that may be risky for Cricket.
I'll still stick with contracts so the carrier can subsidize my new phone every 2nd year and every other year I'll pay full price as I get a phone annually.

i'm interested in getting this for my parents but can someone help me understand why it is $55 a month even though it is pre-paid plan? i though the concept of pre-paid is that you pay for xx amount of minutes, text. If you use it all, you simply refill?

You get two kinds of pre-pay. The pay for X minutes is one, or pre-paying for the month is the other.

That is really attention-grabbing, You're an overly skilled blogger. I have joined your feed and sit up for in the hunt for extra of your excellent post. Also, I've shared your website in my social networks

Truly beneficial thank you, There's no doubt that your readers would probably want far more items along these lines carry on the excellent work.