Daily Tip: How to make your iPhone camera launch instantly [Jailbreak]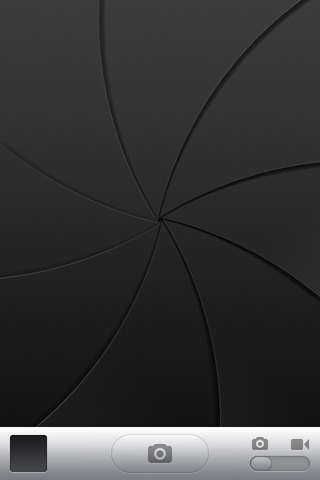 Wondering how to make your iPhone camera launch faster? Often find that you've missed the perfect shot because the camera app took too long to open? It turns out there's a way to instantly call up the iPhone camera without any load time at all using a lightweight jailbreak tweak called Snappy -- hit the jump to find out how it's done!
Snappy is a jailbreak modification that lets you do a few different things with the Camera app, but its main function is having the camera available no matter what app you're in -- you can even use the camera instantly from the iPhone lockscreen!
(If you're not sure what Jailbreak is, then check out our jailbreak starts guide first.)
To get started, go into Cydia and search for Snappy. The app uses the Cydia Store and costs $1.99 to purchase.
After you've installed Snappy, Cydia will prompt you to respring before the modification can take effect. After that you should see the Snappy icon on your springboard, but I use SbSettings to remove the icon from my iPhone altogether. Snappy uses Activator gestures so you won't really need the icon once you've set it all up.
Once Snappy is ready to go, follow these quick steps to get Activator set to your needs:
Go into the Settings app and scroll down until you see an option for Activator.
In the Activator menu pane, select 'Anywhere'.
From here you'll see a number of options including gestures, button presses and tap commands. We're going to set Snappy to activate whenever you tap and hold anywhere along the statusbar, but you can choose whatever gesture you prefer.
To quickly find Snappy just swipe up to reveal a search bar, run a quick search and then choose whether to default to photo or video taking once Snappy is activated.
Now close out of the settings app completely (tap once to go to homescreen, double-tap to call up the app switcher then tap and hold the settings icon until it starts to wiggle to kill the app).

Enjoy instant access to the camera from anywhere on your iPhone!
That's it! No more waiting around for the Camera app to load and no more missing those perfect shots while on the go!
Bonus Tip: Snappy has a few other nice features including the ability to set the volume buttons as the camera shutter, making it even more convenient to take photos on your iPhone. To do this, activate Snappy and make sure the option for 'Volume shutter button' is on under settings. You can also set Snappy to use your current location or snap a quick photo upon launch.
Tips of the day will range from beginner-level 101 to advanced-level ninjary. If you already know this tip, keep the link handy as a quick way to help a friend. If you have a tip of your own you'd like to suggest, add them to the comments or send them in to dailytips@tipb.com. (If it's especially awesome and previously unknown to us, we'll even give ya a reward…)
Get the best of iMore in your inbox, every day!
Andrew Wray is a Salt Lake City, Utah based writer who focuses on news, how-tos, and jailbreak. Andrew also enjoys running, spending time with his daughter, and jamming out on his guitar. He works in a management position for Unisys Technical Services, a subsidiary of Unisys Corporation.
i don't get it.. i have camera pro set up (with activator) and can launch from my lockscreen. how is this any "faster"?

Camera Pro is an app that needs to launch, which takes time. Snappy is hooked into iOS via MobileSubstrate, a system extension host which enables Snappy to load 5x faster than the Camera app (or any 3rd party camera app). The end result is virtually instant access to the raw camera functions without using any memory in the background when not in use.

Sweet man..got it and works great! Thanks for posting this.

It's faster because it's one click instead of two. With yours you have to press a button even get to the lockscreen (since it would theoretically be Sleep mode) and then press the button to activate the Camera app. With Snappy you can just press the volume button to bring up the Camera app from an iPhone in Sleep mode.

Excellent example as a good use for this extension.

The volume shutter doesn't seem to be working for me but I do like how quick it is!

Volume buttons don't work for me either but love how fast it loads

Snappy is the one reason I could never go back to a stock iPhone.

So wait, what is snappy doing that iOS stock isn't??

Did you actually even read the responses to the first comment?

Why doesn't apple implement this?

Is cydia broken? - Cant get it to do anything.....

works great. camera starts up super fast...but why doesn't it support retina display???

Without using Snappy, you can just use Activator to use a gesture or button to activate the Camera app. That's what I do.

Kudos, Derk! This will save many people $2!
You know, I was going to do this before I even heard of the Snappy app and it slipped my mind until you mentioned it. I just implemented mine to open the Camera app from Sleep mode with a Short Hold of the Down Volume button. It really does come up quickly, especially with the Cydia tweak FakeClockUp installed, which I have set at x 3.3 speed.

I just tried that, and while it does keep you from having to unlock the phone or find the camera icon, the shutter is still VERY slow to open. I think that's what this tweak does, if I read the previous comment correctly. It keeps your phone from having to initialize the camera. My understanding is that Snappy will keep the thing initialized and pull it up almost instantly, which the Activator method you described doesn't do.

So this is compatible with 4.3.x now? The article didn't say, so I want to be sure. It wasn't compatible the last time I checked.

Yes, fully compatible. I've been using it since 4.0.1 and I'm currently running 4.3.1, but I'm sure it would work on 4.3.2 just fine too.

Very cool! me install now!

Using the volume button to control the shutter doesn't work for me either. Anyone found a fix?

So does this app not work with the verizon iPhone? I've tried installing it, but it doesn't show up in Activator, and when I click on the icon on the Springboard it fails to open..

when I click on the icon on the Springboard it fails to open..

It doesn't work for me, I can't find it in Activator and it never launches (fails to load) when i load it from homescreen!!! i got 5.0.1 3GS

When will this be updated to support iOS 6?!? I need it!!