DreamWorks Voltron VR Chronicles coming to a universe near you!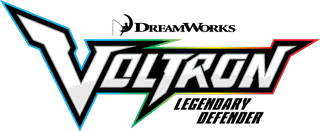 The eighties might just be some epoch before you were even born. But for those of us blessed with the opportunity to be alive and sentient children during that time, we got to be part of one of the greatest childhood experiences of all time: Saturday morning cartoons. It was also in the eighties that the epic sci-fi cartoon, Voltron: Defender of the Universe filled children's minds with fantastical dreams of one day piloting robotic Mechs.
By some sacred alignment of the planets (and with the combined power of Dreamworks and Netflix), the 1984 series Voltron: Defender of the Universe has been rebooted into the highly rated 2016 series Voltron: Legendary Defender. DreamWorks has also decided to dip it's toes into the VR realm to offer what appears to be a taste of the Voltron universe.
Ever want to pilot Voltron? That day has virtually arrived!
DreamWorks Voltron VR Chronicles is set in the new Voltron series universe where you get to experience an interactive story. How interactive remains to be seen as the release date is only set for September 26th 2017 but some of the features listed claim that you'll be able to pilot the Blue Lion (sure the Blue Lion is only a leg but it's an important leg). As the developers have put it:
Experiences are great but we want VR games
The bane thus far for early VR adopters is that most large studios are reticent to dive right into VR and only create small demos or experiences to feel out the market. Demos can be quite good but tend to be very short as is the nature of it being a demo such as ILMxLABs Star Wars: Trials on Tatooine.
Experiences can also be very good and considerably longer (albeit not long enough) such as Batman: Arkham VR.
Although I'd rather a full fledged game, my hope is that DreamWorks will go the longer experience route as opposed to the shorter demo route. If it takes for me to pay a little bit a cash for a better, more polished experience then so be it.
Need to get your Mech on now?
Piloting a Mech based on a famous intellectual property is awesome, but if you need some good Mech piloting today there are a couple of VR options already available to you.
One is the Skydance Interactive creation called ArchAngel. This is a fantastic and polished full fledged VR game and is tons of fun to boot. The downside of this game is that it's on rails. That may not be a deal breaker, but I know I prefer full control over my Mech.
Another Mech like game is War Robots VR: The Skirmish. This is a free VR game that gives you full Mech control! It's quite well executed and did I mention it's free?!
Any chance of this coming to macOS?
Possibly! It's a long shot surely. However, SteamVR is now supported on macOS High Sierra and with Apple's eGPU Dev Kit for VR, the opportunity is there. Hey, they rebooted my absolute all time favorite childhood cartoon and did a pretty good job of it so I won't count anything out.
What's your take?
Big name companies getting into VR development is definitely promising. Apple supporting a VR Dev Kit is also something good for the new platform. It'll take support from big companies like Apple and DreamWorks to push VR into the mainstream. Let's hope that this push will also allow for apple to have higher performance hardware options available for their products as well. Looking forward to more big name companies getting into VR? Have a robot Mech game you'd like to mention? Let us know in the comments!
Get more iMore in your inbox!
Our news, reviews, opinions, and easy to follow guides can turn any iPhone owner into an Apple aficionado