Eddy Cue: iTunes DRM made Apple a success where Microsoft had failed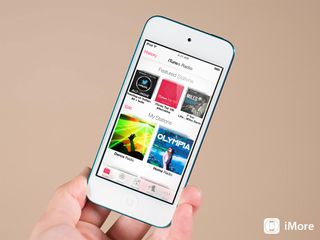 In the iTunes class-action suit filed against Apple, software head Eddy Cue defended his company's use of DRM stating that it was the best strategy to making the iPod a success where rivals, like Microsoft, failed. Cue said that Apple had explored the possibility of opening up its FairPlay DRM for competitors to use from the beginning, but it was obligated to protect against hacks by its deals with the record labels. Lawyers for Apple used Cue's testimony in court to paint a picture of the company as pro-consumer, but one whose success was tied to its relationships with a guarded music industry.
Plaintiff lawyers accused Apple of repeatedly trying to patch iTunes to block out music obtained from an iTunes-rival service. Cue defended Apple's actions citing its complex contractual relationship with the music industry, according to reporting from CNET:
On making an inter-operable DRM standard and opening up its closed ecosystem, Cue used the competition as an example:
RealNetworks executives also complained that iTunes updates were used to block songs purchased from the Harmony store.
He also said that there were viable, recognized workarounds to get non-iTunes music into your iPod:
Source: CNET
Get the best of iMore in your inbox, every day!
I don't get this whole case. I owned an iPod during this time. It played all the music I wanted to put on it just fine. None of which was purchased from iTunes. ;)

How does the ability to get non-Apple music on an individual iPod have anything whatsoever with Apple itself being hacked? Sent from the iMore App

They are talking about Real hacking the DRM. Every time a new iTunes was released, they'd patch holes, as required by the record labels. They had 90 days to fix any holes or the record labels would pull their music; per the contract. Real hacked the DRM, reverse engineered it, so they could insert their music directly. So any time the encryption changed even a little in a full or dot release, it screwed it up.. Well, duh...

It was RealNetwork's Harmony technology that lead me to purchase my first Apple device in 2004, a 40GB iPod. At the time, RealPlayer was better than iTunes, and the RealPlayer Music Store offered 192 Kbps AAC files. Of course, all of this nonsense was caused by the label insisting on DRM.