Everything you get with the SNK 40th Anniversary Collection for Nintendo Switch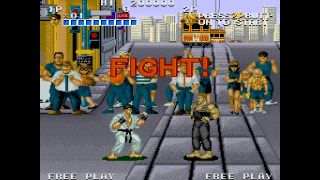 The SNK 40th Anniversary Collection is probably one of the best attempts at a retro collection of games we've seen in years. Certainly, other collections have raised the bar high by including either lots of games, plenty of art goodies, or other bonuses, but SNK and Digital Eclipse have taken the best ideas from other types of collections and figured out exactly what nostalgic retro-lovers want for this particular attempt. Games, more DLC games, art, and a few extra helpful game modes come together to make the SNK 40th Anniversary Collection a necessity for SNK fans.
Here's what's inside:
What games are there at launch?
At launch, the SNK 40th Anniversary Collection includes 13 games...officially. In reality, there are something like 20 games, as many of the games in the collection include two versions — their arcade version and their console version. The following 13 titles come at launch in the designated formats listed:
Alpha Mission (Console and arcade)
Athena (Console and arcade)
Crystalis (Console)
Guerrilla War (Console and arcade)
Ikari Warriors (Console and arcade)
Ikari Warriors II: Victory Road (Console and arcade)
Ikari III: The Rescue (Console and arcade)
P.O.W. (Console and arcade)
Prehistoric Isle (Arcade)
Psycho Soldier (Arcade)
Street Smart (Arcade)
TNKIII (Console and arcade)
Vanguard (Arcade)
What games are coming later?
The above 13 games are not the only ones you'll be able to get. At least ten more free titles will come available beginning December 11 and will be automatically patched into your game as a part of an update. We know five of them already:
Munch Mobile (Arcade)
Chopper I (Arcade)
Fantasy (Arcade)
Time Soldiers (Arcade)
Sasuke vs. Commander (Arcade)
In addition, two more titles will be available for download as free DLC on the Nintendo Switch eShop:
Beast Busters
Search and Rescue
What else is in the collection?
The SNK 40th Anniversary Collection isn't just about playing the games. The collection includes plenty of other features to help you learn about, better enjoy, and explore the retro adventures contained in them. Many of the games include various artwork, manuals, trivia pieces, and other bits and bobs you can explore to see how the games were conceived and made. Essentially, you get a massive digital art and "making of" book for over 20 games when you purchase this collection.
Other features you can take advantage of include local multiplayer with select games in the collection that allow for it, and (my personal favorite) a "Watch" mode. In this mode, you watch a pre-recorded session of an expert player working through any game in the collection for you. The best part? At any time, you can take over from where that recording left off and play on your own, allowing you to skip to certain parts of the game or see how an expert might tackle something you're struggling with.
When can I get it?
The SNK 40th Anniversary Collection is out now in the US and costs $39.99.
See at Amazon (opens in new tab)
Any questions?
Need more specific information about what's inside the SNK 40th Anniversary Collection? Let me know in the comments!
Get the best of iMore in in your inbox, every day!
Thank you for signing up to iMore. You will receive a verification email shortly.
There was a problem. Please refresh the page and try again.