How the new Nintendo Switch V2 compares to the original model
The original Switch versus the quiet enhancement.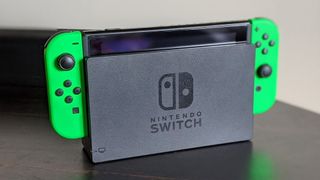 (Image credit: Rebecca Spear / iMore)
Nintendo's updated version of the Switch, or the Switch V2 as some retailers refer to it, first debuted on store shelves in August 2019. Naturally, I was eager to see how it compared to the original model, so I went out and bought a Switch V2 as soon as possible. I've been using it ever since and have gotten a good understanding of how it differs from the original model.
You basically can't tell the difference between the original Nintendo Switch model and the Nintendo Switch V2 when placed side by side unless you look at their model numbers. Not only do they look virtually identical to each other, but operationally, they function very similarly with only a few differences.
The biggest change is that the new model lets you play up to nine hours, a vast improvement from the original's ability to only reach up to six and a half hours. You can also see how the new Nintendo Switch OLED compares to the Switch V2 even further below. The Switch OLED released on October 8, 2021 and is an upgrade from the Switch V2 with a larger screen, improved kickstand, and upgraded dock.
Curious to know what other differences there are between the new Switch and the original? Here's what I found.
Play just about anywhere

The Nintendo Switch allows you to play your favorite games on TV, in handheld mode, or tabletop mode. There are thousands of games for you to play, ranging anywhere from kid-friendly multiplayer to intense action RPGs. Take it with you and play on the go.
Is the new model designed differently from the original?
Upon opening the box, the only immediate difference I discovered, aside from the new model number, was the fresh look of the Joy-Cons and main console. I've used my original Switch for hundreds if not thousands of hours, so it looked a little worn down in comparison.
If you remove the shell around the main console and compare the interior with the original Switch, you'll notice some things have moved, but it's the same for the most part. The biggest changes take place with the system-on-chip (SoC) and the NAND memory or flash storage. However, I haven't noticed a significant difference in loading times or gameplay while using the new Switch versus the original one.
New Switch vs. original Are the screens different?
In 2019, we learned that Sharp was working with Nintendo to produce new Switch panels. So, upon getting the V2, I was curious to see if the screen included any of Sharp's technology. To start, I placed my original console and the Switch V2 side by side and compared the same eShop screens on both devices.x
From what I can see, the new Switch V2's screen is slightly brighter and gives off a warmer color than the original's screen. It's really not that noticeable, though. Otherwise, the resolution between the two devices appears to be the same. Unless you're comparing the two screens side by side, you probably won't notice a huge difference.
Screen-wise, the one significant change is that the new Nintendo Switch's screen is definitely polarized differently. This makes it harder to see the screen outside while wearing sunglasses, but that's about it. Going back to Sharp's new panels, I didn't find a Sharp logo anywhere when I opened the console up. I'm pretty confident in saying that Sharp's upgraded panels are for a future device and not this one, but I don't know for sure.
As far as my gaming experience went, the games loaded about the same on either Switch. Honestly, the only thing of note between the two is the longer battery life on the V2.
New Switch vs. original How long does the battery actually last?
Nintendo's website states that the original Switch lasts approximately 2.5-6.5 hours while the new Switch with a longer battery lasts about 4.5-9 hours on one charge. The Japanese gaming company further clarifies that while playing The Legend of Zelda: Breath of the Wild, Switch's most battery-draining game, the original Switch lasts about three hours, whereas the new Switch lasts about five and a half hours.
I wanted to see just how accurate Nintendo's claims were, so I grabbed both my original Switch and the new V2 model and then played one after the other in handheld mode. I set them to the same brightness settings and activated airplane mode on both devices before booting up Breath of the Wild to make sure things were even.
True to Nintendo's claim, I was able to adventure as Link for roughly three hours on my original Switch and almost exactly five and a half hours on the shiny new model. But, I'll tell you, those extra two and a half hours of playtime with the new Switch allowed me to do quite a bit more towards saving Hyrule before the battery called it quits.
New Switch vs. original Are the Joy-Cons different?
If you remove the shell from the new model's Joy-Cons and look inside, you'll see a few changes. For one thing, the antenna has been moved to a new location; this prevents connectivity issues experienced with older Joy-Con models. I'm pleased about this change, considering that my original Switch's left Joy-Con disconnects all the time (usually at the worst possible moments, like when I'm fighting a boss). However, since getting the new Switch, I've never had a connectivity issue with the new controllers.
I happen to have a set of both the original Gray Joy-Cons and original Neon Red and Neon Blue Joy-Cons. I compared them to the new Gray Joy-Cons. All of the left Joy-Cons have the same model number of HAC-015, while the right Joy-Cons all say HAC-016. However, there is a second number that changes between each of the three Joy-Con sets.
With the original Neon Red and Neon Blue set, the left controller reads HAC-A-JCL-C2 while the right one reads HAC-A-JCR-C2. My original Gray Joy-Cons reads HAC-A-JCL-C1 and HAC-A-JCR-C1, respectively. And finally, the new set of Joy-Cons reads HAC-A-JCL-C3 and HAC-A-JCR-C3.
I'm honestly not entirely sure what these numbers refer to, but it does seem to denote differences within the three versions, whether internal or external.
Does the Switch V2 Joy-Con still have controller drift issues?
Unfortunately, there have been reported cases of controller drift with the new Switch V2. It makes sense, given that when I opened up the new Joy-Cons and looked around, the joysticks themselves didn't seem to be much different from the originals. On that note, there have also been reports of joystick drift for the Nintendo Switch Lite as well, which doesn't have removable Joy-Cons. If you experience drift issues on the smaller Switch, you'll have to send in your entire gaming system to Nintendo for a repair instead of simply sending in a Joy-Con.
If you want a Nintendo Switch but are wary about Joy-Con drift issues, I suggest purchasing Nintendo's official Pro Controller or, if you want something cheaper, choose from some of the best third-party controllers that support motion controls. An example is the Tutuo Joy-Pad Wireless Controllers. Unfortunately, rampant joystick drift isn't common on these knock-off gamepads.
Should I get the new Switch V2 or the Switch Lite?
I have a few different feelings about this. First of all, if you haven't bought a Switch yet, go for the larger console. The Switch Lite's bright colors and smaller price tag are appealing, but you'll get more use out of the larger Switch. Plus, you'll be able to play more Switch games and won't have to worry about missing out on the best Nintendo Switch games due to compatibility issues. Finally, the improved battery life and hybrid abilities genuinely make the new Switch V2 worth buying.
Now, if you already own the original Switch and you like the idea of improved battery life, consider investing in a portable battery rather than purchasing the new Switch. Then, you'll be able to play your gaming system longer on the go without dishing out another $300. Of course, if you're experiencing severe connectivity issues with your Joy-Cons, getting the new Joy-Cons could help you out in that regard.
Should I get the new Switch OLED or the Switch V2?
Deciding whether to get the Switch OLED vs. the Switch V2 is honestly a harder decision to make. Both the Switch V2 and the new Switch OLED are significant upgrades from the original Switch as they both have that improved battery life we discussed earlier. However, jumping from the Switch V2 to the OLED model doesn't have nearly as significant upgrades. The Switch OLED doesn't have a higher resolution, but that display does give it more vibrant and crisp colors than the Switch V2 has.
Additionally, the OLED model has a much-improved kickstand that goes along the backside of the console rather than a flimsy piece of plastic. Lastly, the Switch OLED dock has been improved to feature a LAN port for a direct internet connection. Unfortunately, you'll need to pay an additional $50 for the Switch OLED compared to the Switch V2. Now, the Switch V2 is a perfectly fine console and will work for any home. However, if you're bent on having the latest and greatest or want a more stable internet connection, you'll want to grab the Switch OLED.
It released October 8, 2021, but the Switch OLED stock has consistently sold out within minutes whenever it becomes available. If you want to snag one, you'll need to jump on it quickly if you see one.
How do I buy the new Switch model and not the old one?
When the new Switch V2 was released, I almost didn't realize it was on store shelves. True to Nintendo style, the packaging design for the upgraded model is only subtly different from the original packaging. There's nothing to make it obvious that it contains a newer version of Nintendo's hardware.
You'll be looking for a Nintendo Switch box that features a red background. Additionally, when holding the Switch in your hands, if you check the model number on the back of the Switch, the new model number should read HAC-001 (-01), rather than the original's number of simply HAC-001. Just be warned that with some retailers, it's ridiculously difficult to tell if you're purchasing the new or old Switch when shopping online. However, the links below do go to the new Switch V2.
How to avoid Nintendo Switch scams
Unfortunately, the increased demand for indoor entertainment has led to a severe shortage of Nintendo Switch consoles worldwide. As a result, a large number of scammers and price scalpers have flared up. Here are some tips to keep your wallet safe from scammers and scalpers:
Only purchase from trusted sellers: To protect yourself from the thousands of scams, I suggest only purchasing from Amazon, Best Buy, Walmart, Target, or other trusted sellers.
The Nintendo Switch sells for $300: The MSRP for the Nintendo Switch is roughly $300. You'll know someone is a gouger if they're selling for more than that.
If a Switch price is too good to be true, don't buy it: If you see a Nintendo Switch selling from a third-party seller for a much lower price than $300, it's a scam. These devices are in too high of a demand for any trusted seller to sell below that price. You'll only end up losing money and not getting anything in return.
Use Stock Informer to get notified of in-stock Switch consoles: If you're having a tough time finding the Nintendo Switch in stock, I recommend using Stock Informer. This service sends stock alert notifications so you can purchase from a trusted seller.
Updated August 2022: Tweaked a few sections.
Play just about anywhere—now, with longer battery life

The Nintendo Switch allows you to game from the comfort of your home or on the go, with handheld and tabletop modes. There are countless of games to play, ranging anywhere from kid-friendly stories to intense RPGs. The portable design makes it convenient to take anywhere and load up your favorite game.
Master your iPhone in minutes
iMore offers spot-on advice and guidance from our team of experts, with decades of Apple device experience to lean on. Learn more with iMore!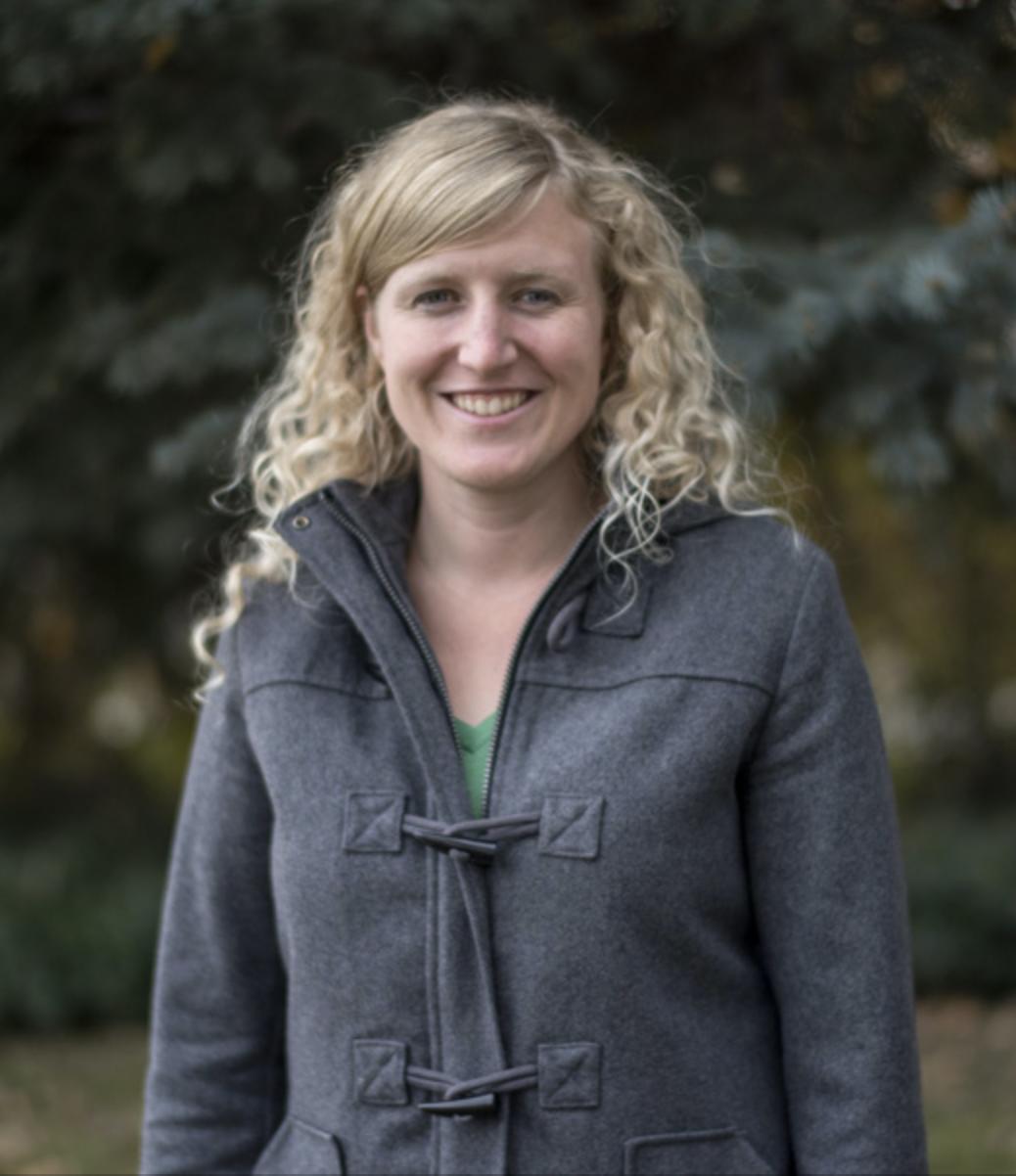 Gaming aficionado Rebecca Spear is iMore's dedicated gaming editor with a focus on Nintendo Switch and iOS gaming. You'll never catch her without her Switch or her iPad Air handy. If you've got a question about Pokémon, The Legend of Zelda, or just about any other Nintendo series check out her guides to help you out. Rebecca has written thousands of articles in the last six years including hundreds of extensive gaming guides, previews, and reviews for both Switch and Apple Arcade. She also loves checking out new gaming accessories like iPhone controllers and has her ear to the ground when it comes to covering the next big trend.