Everything you need to know about the Misfit Flare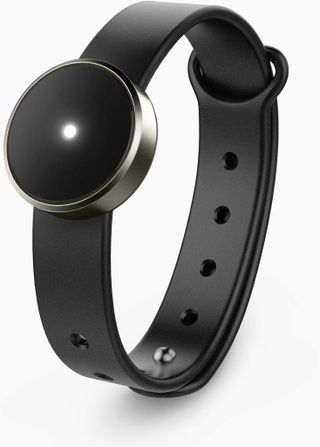 Misfit has announced a new $60 fitness and sleep tracker, known as the Flare. Like just about every fitness tracker, this one tracks your steps, calories, distance, and sleep quality. Unlike other prominent fitness trackers, this one's only $60. Do you pay for what you get?
Let's take a look!
Is this better than other Misfit fitness trackers?
Technically, no. This is Misfit's new entry-level tracker. If you have to have a Misfit but don't want to spend $100, this is your best option, at $60.
Which activities does it track?
The Misfit Flare's tracking abilities aren't limited to steps. It can track different exercises, like walking, running, yoga, soccer, basketball, and swimming. If you do want to track swim laps, you'll need to make a $10 in-app purchase.
What colors does it come in?
Black. That's it.
Despite its name, the Flare isn't exactly for folks looking for a fashion-forward tracker. It has an even simpler design than the Shine and comes nowhere near to the style of the Swarovski options. It's a simple aluminum case and a silicone band.
Is it waterproof?
Yup, up to 50 meters! If you're going snorkeling or have an Olympic-level lap sesh coming up, you're covered.
Does it have a watch face?
Nope. The Flare's face has a single LED that lets you know how close you are to reaching your goals. Double-tap your Flare and the indicator will flash once when you're at 25% of your goal, twice when you're at 50%, and three times when you're at 75%, with a more elaborate light animation once you hit your daily goal.
Is it rechargeable?
Sadly, no. Or not so sadly if you hate having to charge your devices. The Flare uses a replaceable coin battery that lasts up to 4 months. The battery comes with it when you buy it, though!
Does it do anything cool or is it just a tracker?
For the most part, the Flare is just a tracker, but it does have a "smart button" that, through the Misfit Link app, lets you take a photo with an iPhone, control your music, control smart home devices, and more.
Can I accessorize it?
Nope. Right now, the only Flare accessory on Misfit's website is a battery. This is primarily a fitness tracker for folks who just want a tracker with none of the brouhaha that comes with other trackers. That being said, Misfit may release different-colored bands after some time.
How does it compare to other Misfits?
This is the entry-level Misfit tracker, so it doesn't have more advanced features, like vibration notifications. Other than that, it really comes down to looks. Neither the Ray nor the Shine 2 do much more than the Flare, aside from colored LEDs for more meaningful notifications and goal counters.
How does it compare to Fitbit?
Fitbit's entry-level tracker is the Zip which retails for the same price as the Flare, $60. In terms of bang for your buck, it's a toss-up. The Zip has a display that shows you how many steps you've taken and the time. You don't get an indicator for other goals, but you do get your choice of black or magenta, as well as the option to wear it as a necklace.
However, the Zip lacks sleep tracking and it's really only good for step counting, counting calories burned, and distance. It also lack water resistance, only protected against rain and splashes — no swimming allowed. The Zip's battery can last up to 6 months, though, instead of the Flare's 4.
If you're after a tracker with a display and a little splash of color, check out the Zip. If you need more comprehensive activity and sleep tracking, then the Flare's a bargain.
Where can I get a Flare?
For right now, only at Misfit, but it'll likely pop up at Best Buy and on Amazon sooner or later.
What do you think?
Do you like the Misfit Flare as an entry-level tracker? Is it missing anything you think it should have at the $60 price point? Let us know in the comments below.
Master your iPhone in minutes
iMore offers spot-on advice and guidance from our team of experts, with decades of Apple device experience to lean on. Learn more with iMore!
Mick is a staff writer who's as frugal as they come, so he always does extensive research (much to the exhaustion of his wife) before making a purchase. If it's not worth the price, Mick ain't buying.