Everywhere you can find the Pokémon: Lets Go Road Trip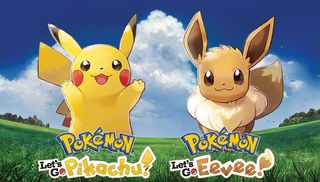 (Image credit: Pokemon.com)
We're barrelling toward a highly anticipated release of Nintendo's next Pokémon games: Pokémon Let's Go Pikachu and Pokémon: Let's Go Evee. To get folks excited, Nintendo has embarked on the Pokémon: Let's Go Road Trip!
Preorder at Amazon (opens in new tab)
What's the Pokémon: Let's Go Road Trip?
Much like Nintendo did when the Nintendo Switch launched, the company is trekking across America to let folks try out their upcoming pair of Pokémon games early. They're rolling around in customized trucks transformed to provide Pokémon and Nintendo fun.
Not only will you be able to play the games early, but you'll also be able to take fun photos, participate in giveaways, and try out the Poké Ball Plus accessory. Snapchat users who attend will be able to use a special Pokémon filter in their snaps. Finally, the tour locations will double as temporary Pokémon Go hotspots that will have more Pikachu and Eevee sightings than usual.
When and where can I find the next Pokémon: Let's Go Road Trip?
The Pokémon: Let's Go Road Trip is still ongoing. Nintendo has already made several tour stops, including hot destinations like San Francisco, Seattle, and Dallas. Thankfully, there are a few more coming up that you'll be able to attend ahead of the games' launch date:
Swipe to scroll horizontally
| Date | City | Address |
| --- | --- | --- |
| October 27 | Topeka, KS | 849 SW Zoo Pkwy |
| November 3 | Chicago, IL | Millennium Park |
| November 10 | Boston, MA | Winthrop Square (47 John F. Kennedy Street) |
| November 15 | New York City, NY | Nintendo NY (10 Rockefeller Plaza) |
All the events will run from 9AM to 6PM local time, with the exception of the New York event which has a yet-to-be-determined time. The events will lead right to the official launch of Pokémon: Let's Go Eevee and Pokémon: Let's go Pikachu on November 16, 2018.
Stay tuned to Nintendo's events page for the latest updates on times and locations. Will we be seeing you there?
Updated November 2018: We've updated this list with location details for the Boston road trip!
Get the best of iMore in your inbox, every day!